UNO Hosts YSEALI Summit in Bangkok, Thailand
published: 2023/06/19
contact: Julie Jimenez - International Programs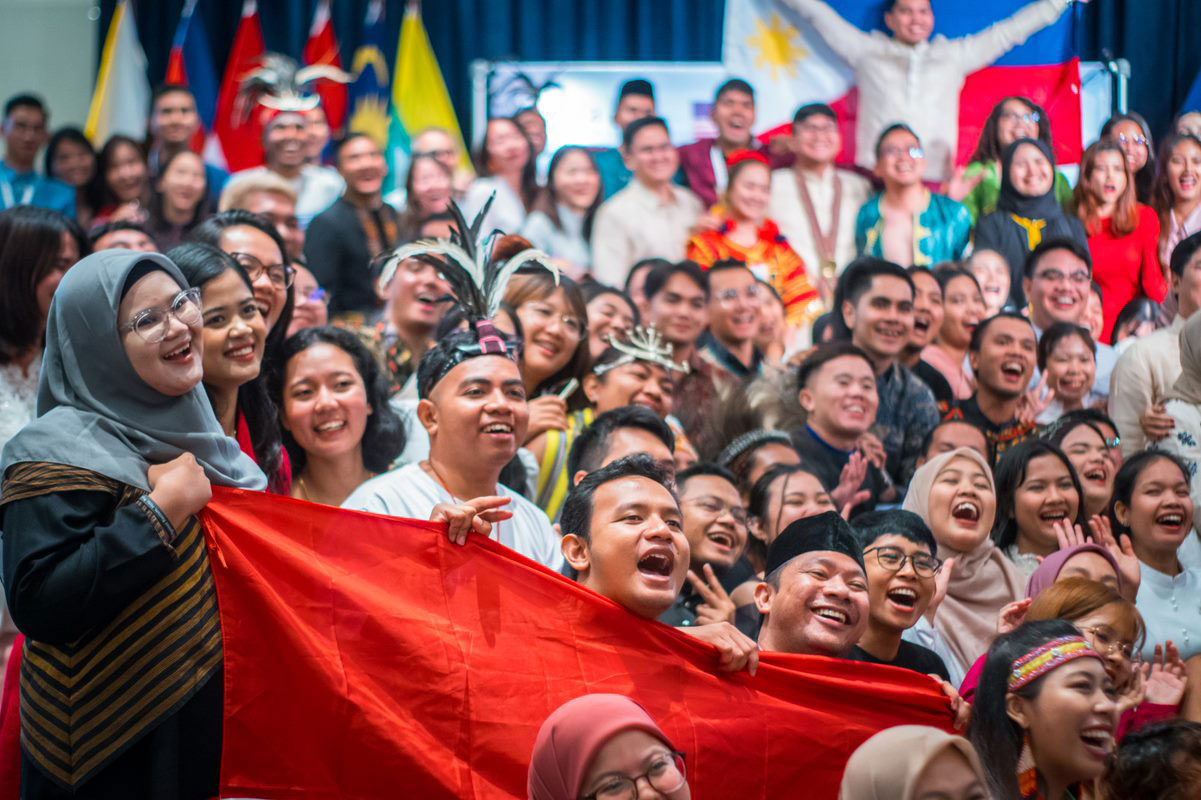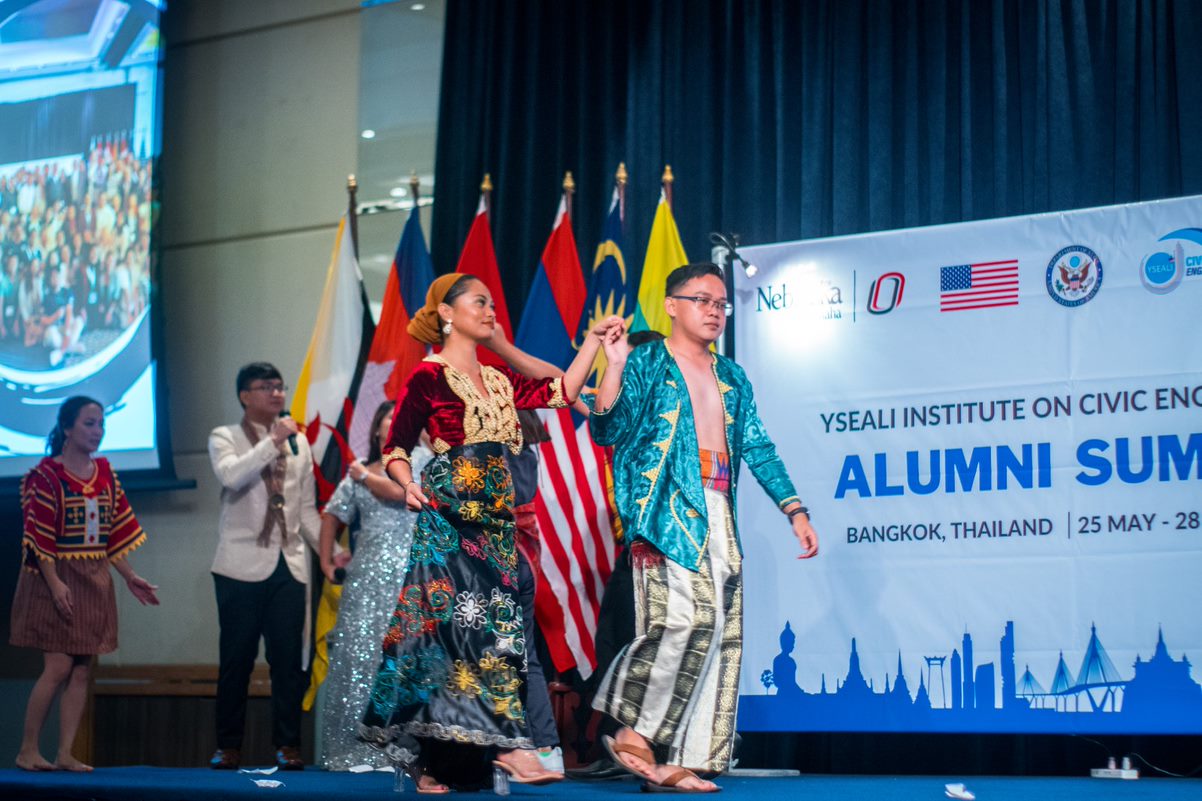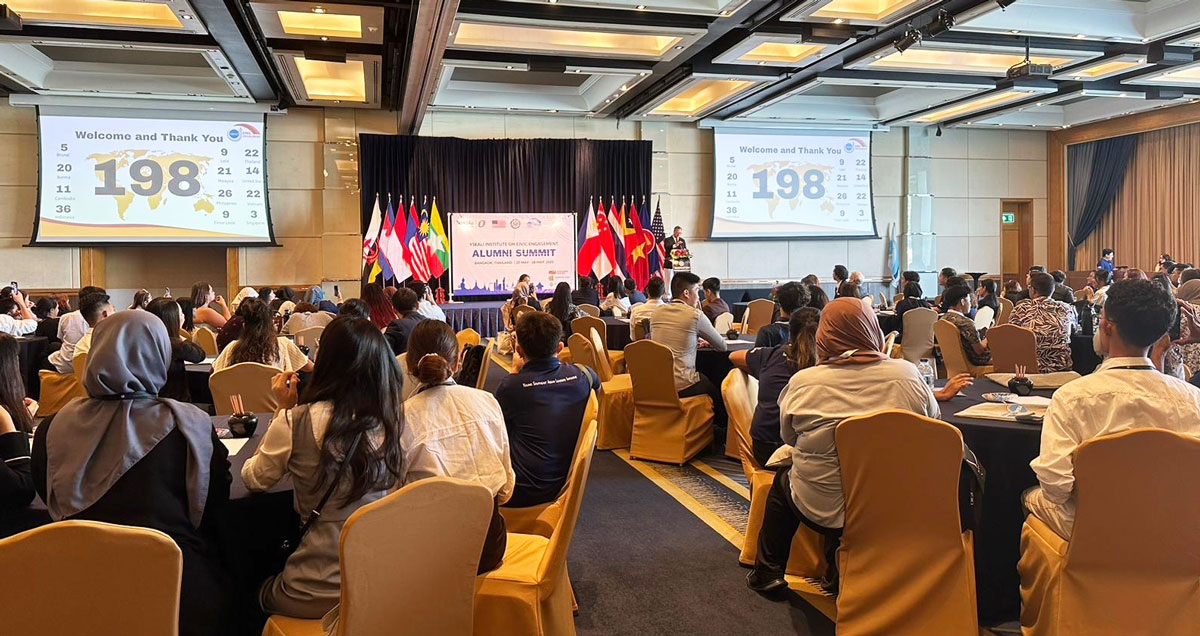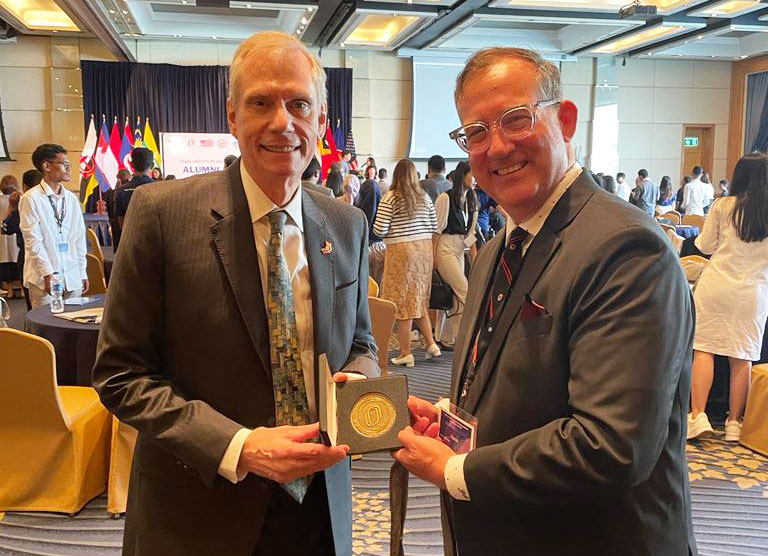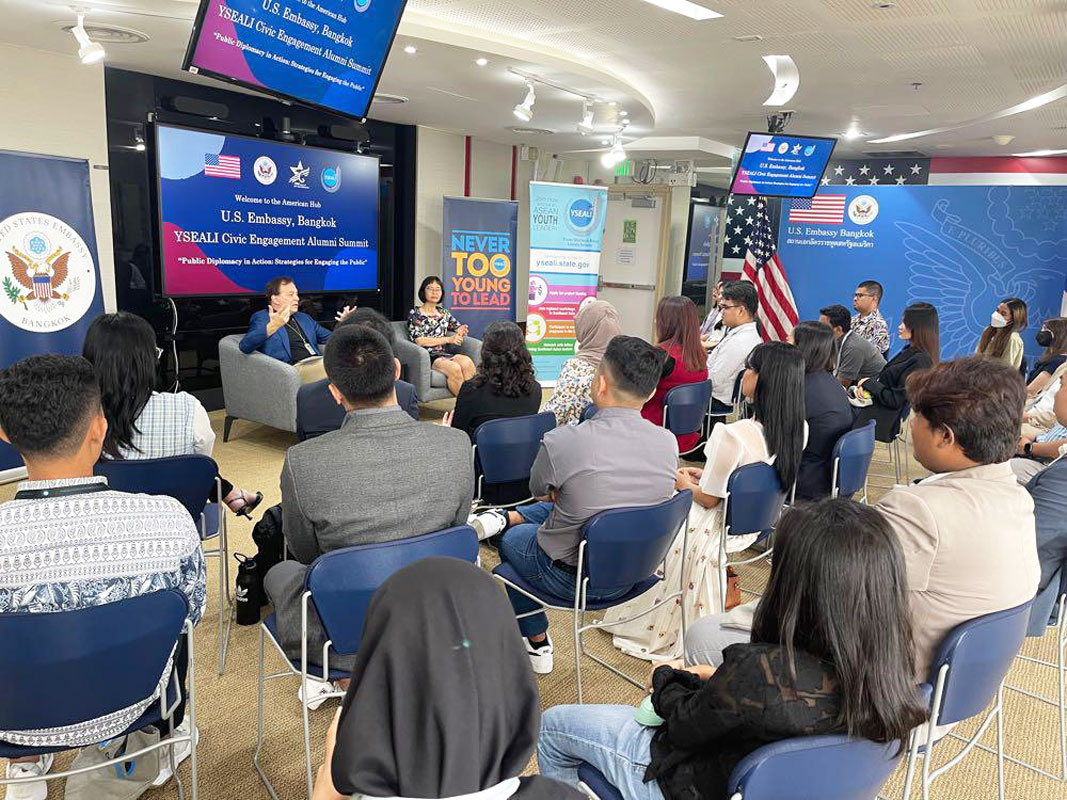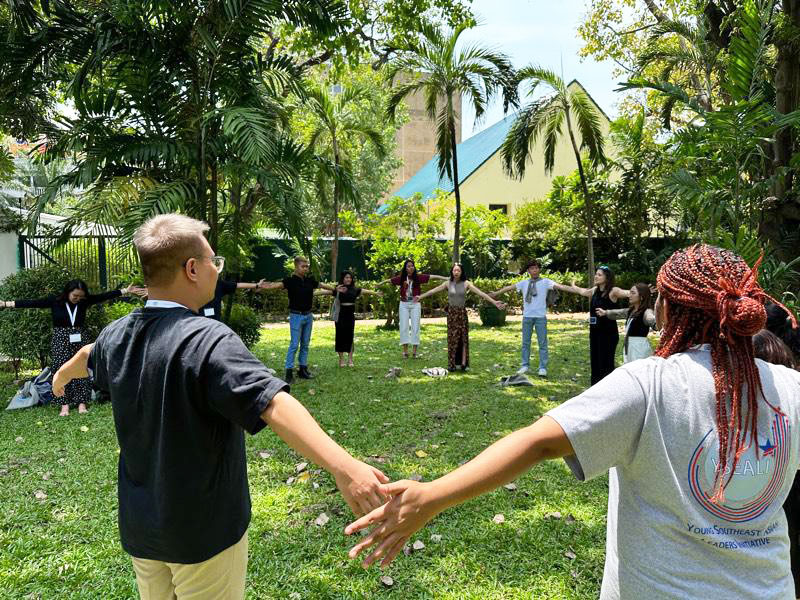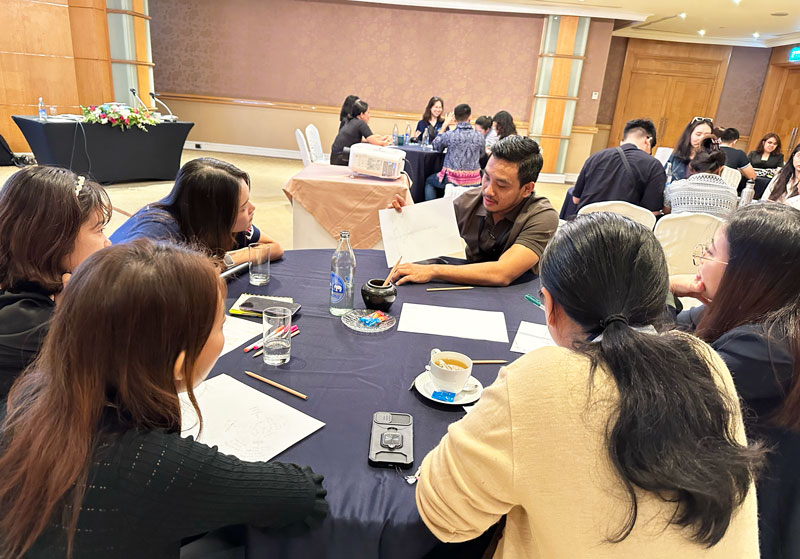 The Young Southeast Asian Leaders Initiative (YSEALI) Institute on Civic Engagement at UNO and our partners – Arizona State University, Kennesaw State University, and Portland State University – hosted an Alumni Summit in Bangkok, Thailand May 25-28, 2023. YSEALI is an international exchange program sponsored by the U.S. Department of State. It brings the best and brightest young leaders from countries in the Association of Southeast Asian Nations (ASEAN) plus Timor-Leste to the U.S. for educational and cultural exchanges. UNO administers the YSEALI Civic Engagement Academic Fellowship in the U.S.
UNO and partner institutions hosted 182 YSEALI alumni from 11 Southeast Asian countries, 14 program team members from the U.S., and special guests from the U.S. Embassy in Bangkok. The goals of the summit were accomplished: to reconnect and grow the alumni network, enhance professional development skills, and promote regional collaboration. Our three-day summit's theme was "Looking Back and Moving Forward", and we celebrated the 10 Year Anniversary of YSEALI!
We had keynote speeches by the U.S. Ambassador to Thailand, Robert F. Godec, and the U.S.-Thailand Alumni Association President, Prued (Aom) Wahachart. Ambassador Godec sounded strong support of the YSEALI program and reminded alumni to maintain their relationships with each other and Americans.
YSEALI Principal Director, Dr. Patrick McNamara commented, "What a joy to accompany these changemakers on their journey. Our YSEALI fellows are not just future leaders of ASEAN, they are the present leaders of our world! The Alumni Summit was especially important, as US Ambassador to Thailand Godec reminded us, because the world is now turning to the countries of ASEAN for regional cooperation and global leadership."
Because we were making up for not holding summits during the pandemic, the attendees were from five delegations of YSEALI cohorts, which was the largest ever hosted at a YSEALI alumni summit. Constance Luk, an alumna from Malaysia, mentioned, "'Looking Back & Moving Forward' doesn't start with just one person but a joint effort by many. Reunited with everyone in the summit has reignited the fire in us all, reminded us of why we are here and that we all have the power to do something good for this world and future generations to come. That's the spirit of YSEALI."
Attendees went on site visits in Bangkok to meet civic leaders and learn about local environmental, social, political, and financial issues. Alumni and our program team co-led breakout sessions on issues of youth empowerment, social change, intersectionality, access and awareness, mental health, human rights, and more. YSEALI alumna from the Philippines, Chrisly Orit de Asis said, "As a young transgender woman with diverse background from Philippines, the YSEALI Alumni Summit, strive to create an inclusive environment where everyone's unique experiences and perspectives are valued and celebrated. By bringing together young leaders from diverse backgrounds, we can foster meaningful connections and empower our alumni to work towards a more just and equitable society." The summit and other YSEALI programming create a space for fellows to stand in solidarity along with other advocates to address civic issues facing communities across Southeast Asia.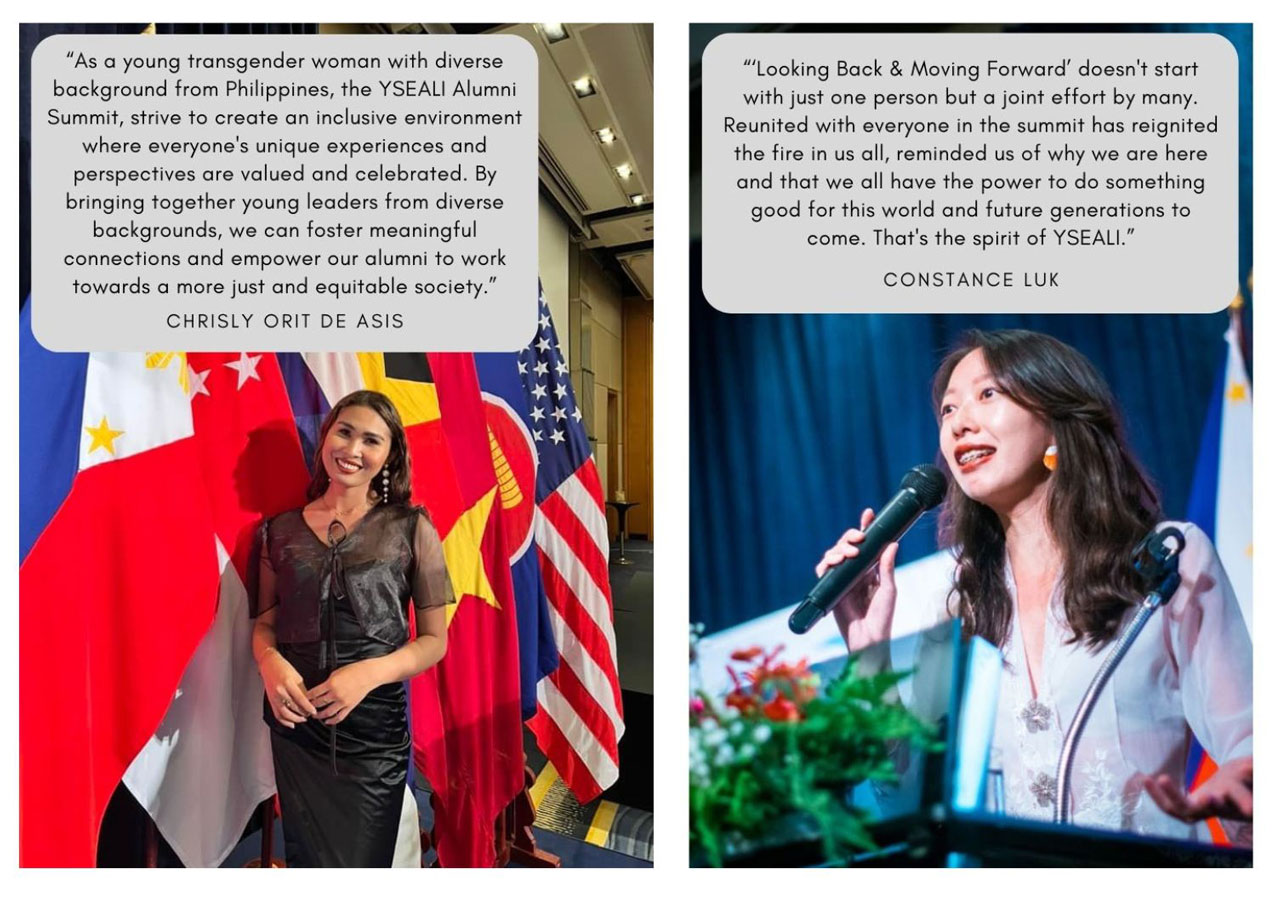 UNO has been the prime grant recipient of the YSEALI Academic Fellowship on Civic Engagement since 2015. Academic Director and Co-Principal Director, Dr. Jodi Benenson celebrated her final YSEALI activity with the summit. Dr. Benenson said, "The YSEALI Summit in Bangkok brought together the best elements of YSEALI: a community of energetic people committed to civic action; spaces to reignite passions, goals, and purposes; and opportunities to be challenged, grow, and learn together. It has been a privilege to be a part of the YSEALI community for so many years, and I look forward to being in touch in the years ahead." During the 2023-24 academic year, Dr. Benenson will be a Fulbright scholar in Canada and will be conducting research on civic engagement, nonprofit organizations, and public policy. We thank Dr. Benenson for her six years of leadership with YSEALI!
The YSEALI Institute on Civic Engagement at UNO, International Programs, is looking forward to more groups coming in 2023 and 2024. If you would like to learn more, please visit our website at https://www.unomaha.edu/international-studies-and-programs/engagement/yseali-institute/index.php. Follow us on social media at https://www.facebook.com/ysealicivicengagement.