CEC Operations and Events Updates
Review this website page to get the most up-to-date information about the CEC's operations.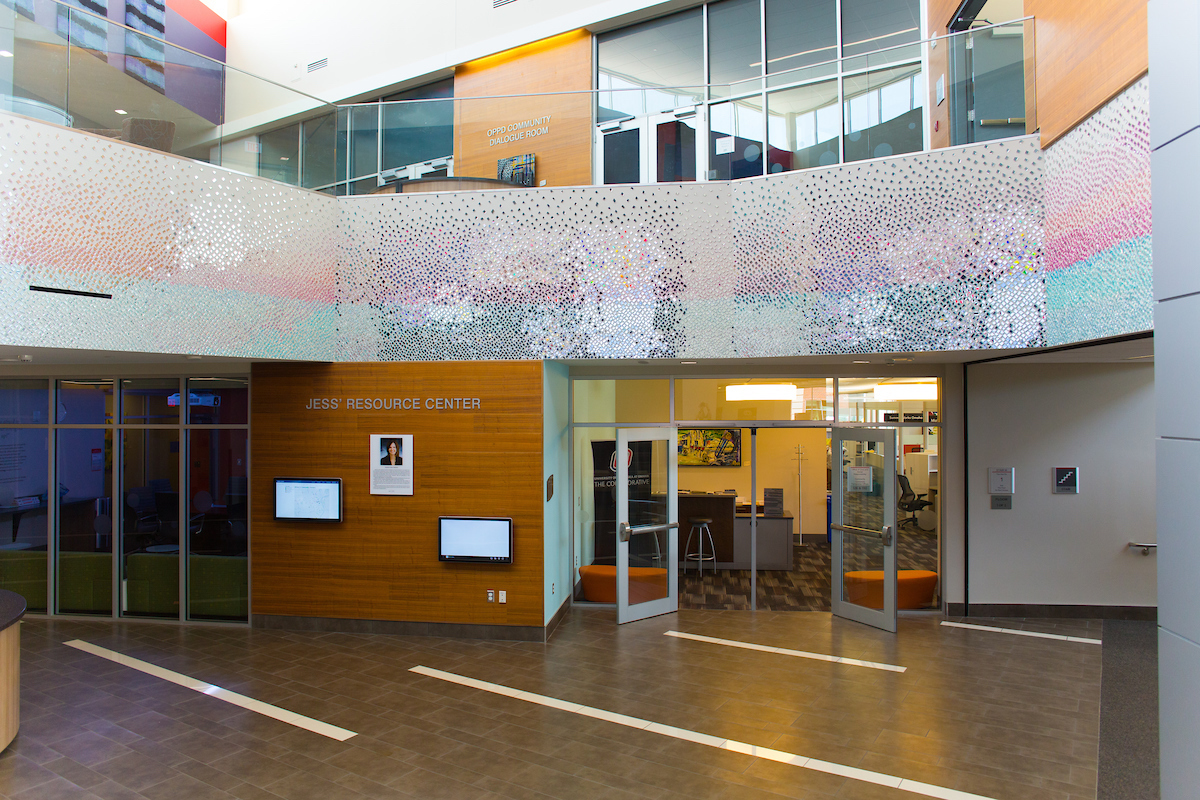 Last Updated: Friday, January 7, 2022
To better protect our campus and Omaha communities and preserve in-person teaching, working, and learning, please review UNO's most recent campus adjustments.
Meetings and Events (Gatherings)
Effective Monday, January 10, 2022, UNO-sponsored gatherings of 25 or more individuals will not be approved. At this time, community-sponsored events are excluded from this restriction.
UNO-sponsored events already confirmed to take place on campus, and in the CEC, with more than 25 people – regardless of approval status – are no longer considered approved. Please contact unocecreservations@unomaha.edu to reschedule, decrease event capacity, or change your event to a virtual format.
Please continue to send all reservation requests (both UNO and community) through the CEC's online request form.
Food at Meetings and Events
Until further notice, food is not allowed at events of any size in the CEC.
Please continue to review UNO's Guidance for Events and Gatherings (including Food).
---
Other Health Measures
Mask Policy
All UNO students, faculty, staff, and guests are be required to wear masks, regardless of vaccination status. This includes CEC offices and workspaces, conference rooms, meeting rooms, hallways, and other common areas.
Symptomatic individuals, regardless of immunization status, should stay home and contact their health care provider.
Mask exceptions include:
When alone in a room with a closed door
When in a motor vehicle alone or only with members of your household
When in individual office cubicle space with (6 ft distancing applied)
Social Distancing
Currently, the CEC has no distancing requirements due to changes in food restrictions.
---
Online Solutions
We are happy to support you in creating and using Zoom accounts or other meeting software. If you are interested in this service contact the CEC IT office at cecit@unomaha.edu.
---
Maverick Food Pantry
---
CEC Staff
The CEC administrative staff are available by email and appointment. Operations staff are present in the building from 7 A.M. to 9 P.M. Please note that staff may need to work remotely as needed. We recommend using email as the first form of communication with staff if possible.
---
General Website Resources
Contact Us
If you are sponsoring a special or public event happening in the CEC or would like to share a news tip or story please contact Robyn Loos via email rloos@unomaha.edu or by phone at 402.554.2173.