UNO Service Learning Academy Newsletter Release, Fall 2020
Read stories of dedicated service learning faculty members and community partners on how they effectively transitioned their teaching, service, and research this spring during the remote/online learning mode. This issue is all about the Fall 2020 semester.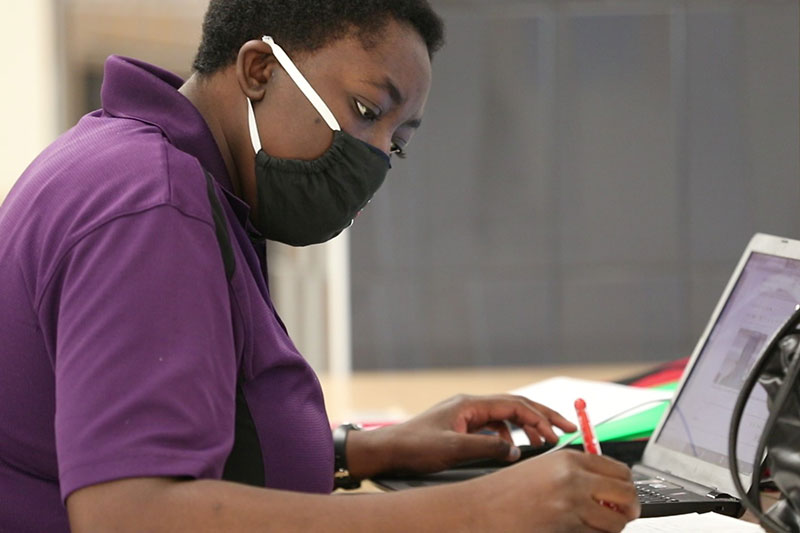 The Fall 2020 UNO Service Learning Academy Newsletter theme is "Leading and Learning Virtually."
"The theme for this newsletter is a perfect way to describe how our students, faculty members, and community partners managed the semester. (And that is the first time I used the word 'perfect' to describe anything in 2020!) Folks experienced nearly insurmountable challenges only to meet them with leadership, collaboration, and creativity."
Julie Dierberger, Paul Sather Distinguished Director, UNO Service Learning Academy
Learn more about the UNO Service Learning Academy
The UNO Service Learning Academy (SLA) works to support UNO faculty members to develop service learning courses in collaboration with community organizations, governmental agencies, and preschool through 12th grade (P-12) teachers.
What is service learning? Service learning is a method of teaching that combines classroom instruction with meaningful, community-identified service.
Learn more about how the Service Learning Academy is responding during UNO's online and remote learning mode by visiting the UNO SLA Resource website.
Contact Us
If you are sponsoring a special or public event happening in the CEC or would like to share a news tip or story please contact Robyn Loos via email rloos@unomaha.edu or by phone at 402.554.2173.