Health & Social Policy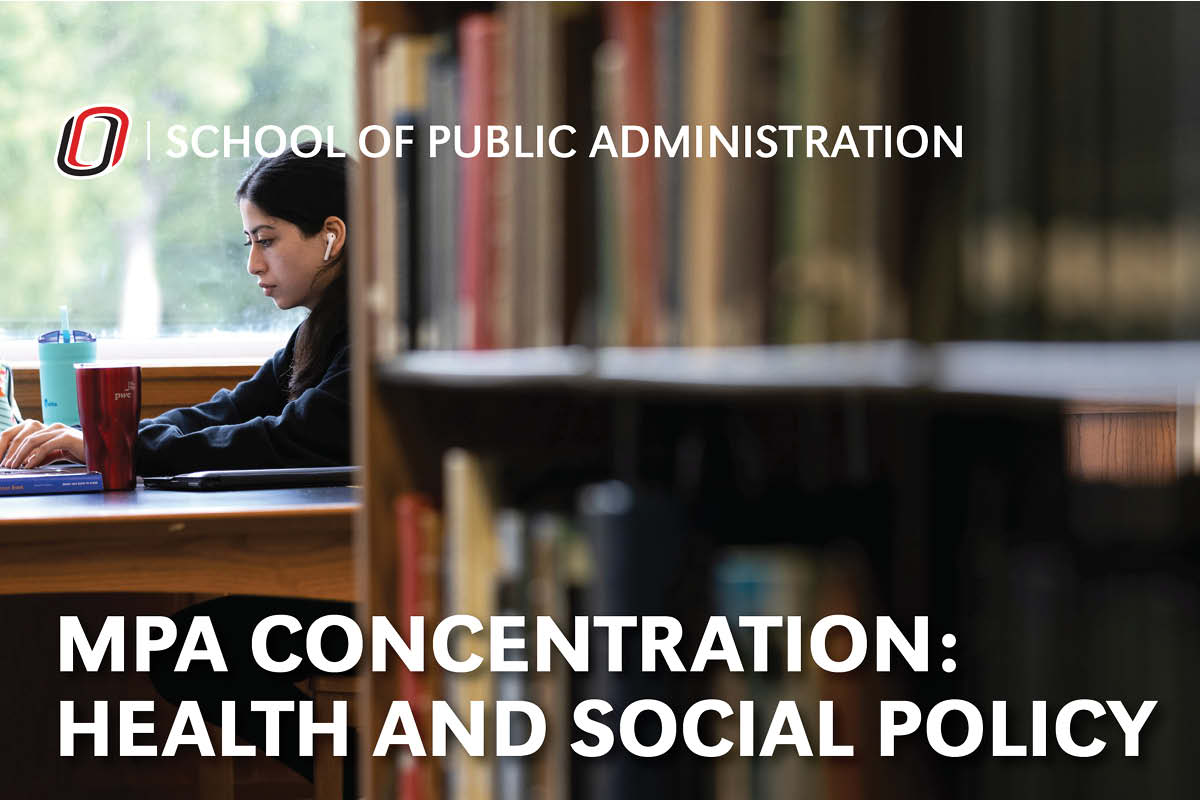 The Health and Social Policy concentration provides the opportunity to focus on two major domains of public policy and the intersection of several subareas of policy. The concentration covers several topics (e.g., health, social welfare, emergency preparedness, climate change) and centers on issues of access, opportunity, social justice and equity, inequality, and vulnerable populations. The concentration seeks to build students' skills and understanding of nonprofit management and policy issues in public and nonprofit context.
concentration required courses.
In addition to the required beginning, mid-program and ending core courses required of all MPA students, those students who select the health & social policy concentration are required to take the following three courses:
Public Administration
PA 8740 Health Policy
PA 8350 Social Policy and Inequality
PA 8750 Social Determinants of Health or PA 8540 Nonprofits and Public Policy
Students in the concentration will select additional electives based on areas of interest. Possible electives are not limited to but can include additional graduate courses in aviation, public administration, or emergency management. Students work with their advisors on selecting electives that best meets their career and academic goals.
Check out this flier to learn more!