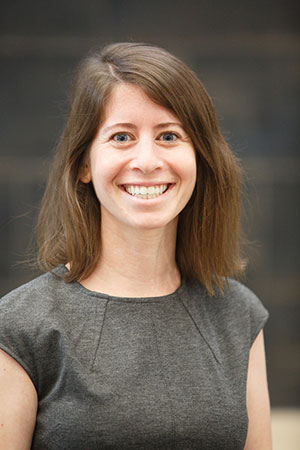 Jodi Benenson, Ph.D.
she/her
Associate Professor
School of Public Administration
---
email:
office:
CPACS  115
office phone:
note:
This profile is pulling in data from Digital Measures. Postings on personal websites or social media do not indicate that the individual is speaking on behalf of UNO.
General Information
Biography
Dr. Jodi Benenson is an Associate Professor in the School of Public Administration at the University of Nebraska Omaha. Previously, she was a Postdoctoral Scholar at the Jonathan M. Tisch College of Civic Life at Tufts University. She received a B.S. and M.P.A. from Indiana University and a M.A. and Ph.D. in social policy from the Heller School for Social Policy and Management at Brandeis University. Prior to returning to graduate school, Dr. Benenson worked in the public and nonprofit sectors in the Twin Cities.
Teaching Interests
Dr. Benenson uses theories of public policy, nonprofit management, social equity, and civic engagement to inform her teaching. In the MPA program, she teaches the Social Policy and Inequality, Policy Design and Implementation, Policy Analysis, Public Policy Evaluation, and Strategic Planning and Evaluation courses. In the doctoral program, she teaches the Theories of Nonprofit Organizations and Civil Society and Theories of the Public Policy Process courses. In addition to these courses, Dr. Benenson serves as the Academic Director for the Young Southeast Asian Leaders Initiative (YSEALI) Institute on Civic Engagement through the U.S. Department of State. She also serves as a Service Learning Faculty Fellow for the College of Public Affairs and Community Service and serves on dissertation and thesis committees across the university. In 2021, Dr. Benenson received both the Alumni Outstanding Teaching Award from the College of Public Affairs and Community Service and the Outstanding Faculty Service Learning Award at the University of Nebraska Omaha.
Research Interests
Dr. Benenson's primary research interests include social policy, nonprofit organizations, civic engagement, and social equity. Her research has been published in Nonprofit and Voluntary Sector Quarterly, Voluntas, Journal of Public Affairs Education, Review of Higher Education, Journal of Nonprofit Education and Leadership, and other academic and practice-based outlets. She presents her research in national and international venues, as well as in community settings. Her co-authored publication, "Talking About Antisemitism in MPA Classrooms and Beyond," received the 2021 Best Article of the Year Award in the Journal of Public Affairs Education. Previously, she served as the Assistant Editor for the International Journal of Research on Service-Learning and Community Engagement. She currently serves as a Visiting Scholar in the Jonathan M. Tisch College of Civic Life at Tufts University.
Service Summary
At UNO, Dr. Benenson currently serves on the Faculty Senate and was previously the Assistant Professor representative on the American Association of University Professors (AAUP) Faculty Union. She also serves as the chair of Women and Public Policy Week, which she founded in 2017 to amplify policy issues that affect women and girls. Most recently, Dr. Benenson co-founded the Nebraska Chapter of the Scholars Strategy Network to connect area scholars to policymakers, journalists, and civic organizations. In the profession, Dr. Benenson serves as the co-chair of the Professional Development Committee for the Association for Research on Nonprofit Organizations and Voluntary Action (ARNOVA), and previously served as the chair of ARNOVA's Early Scholars Section. In the community, Dr. Benenson serves on the national board of the Young Nonprofit Professionals Network (YNPN), as member of the Women's Fund of Omaha Circles Class 9, on the advisory board of Huespring, as the Nominating Committee Chair of the League of Women Voters of Greater Omaha, and is an advisor to several nonprofit organizations nationwide. She was also recognized as a TOYO (Ten Outstanding Young Omahans) award recipient by the Omaha Jaycees in 2019.