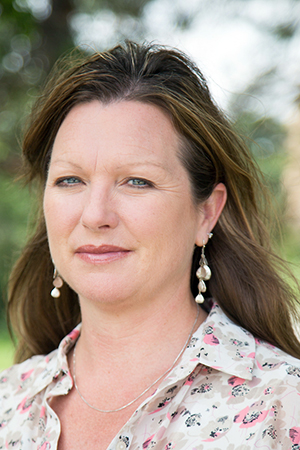 Candice Batton
Assistant Vice Chancellor for Academic Affairs
Criminology and Criminal Justice, Associate Professor
---
email:
office:
EAB  202
office phone:
note:
This profile is pulling in data from Digital Measures. Postings on personal websites or social media do not indicate that the individual is speaking on behalf of UNO.
General Information
Teaching Interests
Criminological theory, violence
Research Interests
Gender and crime and justice, historical trends in violence
Awards and Honors
Outstanding Service Award, Service, University - 2014
Educational Administrator of the Year Award, Leadership - 2013
Partnership Award, Service, Community - 2013
Education
Ph D, Vanderbilt University, Nashville, TN, Sociology, Criminology, 1999
Scholarship/Research/Creative Activity
Selected Publications
Batton, Candice, Ogle, Robbin. Patriarchy and the Structure of Employment in Criminal Justice: Differences in the Experiences of Men and Women Working in the Legal Profession, Corrections, and Law Enforcement., Feminist Criminology.
Ogle, Robbin, Batton, Candice. 2009. Revisiting Patriarchy: Its Conceptualization and Operationalization in Criminology, Critical Criminology, 17, 159-182.
Batton, Candice. 2004. Gender Differences in Lethal Violence: Historical Trends in the Relationship Between Homicide and Suicide Rates, 1960-2000., Justice Quarterly, 21, 3, 423-462.
Batton, Candice, Kadleck, Colleen. 2004. Theoretical and Methodological Issues in Racial Profiling Research., Police Quarterly, 7, 1, 30-64.
Batton, Candice, Jensen, Gary. 2006. Decommodification and Homicide Rates in the Twentieth Century United States, Routledge.
Service
Department, College, and University
Tuition Remissions Task Force, Task Force Chair, Responsible for organizing and leading the Task Force including identifying members, coordinating and running monthly meetings, compiling admission and remissions database, and developing and evaluating recommendations for remissions policy. Also developed policy statement for UNO on differential tuition programs that describes the policies and procedures for proposing such programs., 08/01/2015 - 08/31/2015
Academic Planning Council, Committee Chair, 07/01/2015 - 07/31/2015
Community
Nebraska Commission on Law Enforcement and Criminal Justice, Organization Member, 01/01/2010 - present
Additional Information
Education
Ph.D., Sociology, Vanderbilt University
Research Interests
Historical Studies of Crime and Violence Rates in the United States, Gender Differences in Crime