UNO Pitching Lab Expands Services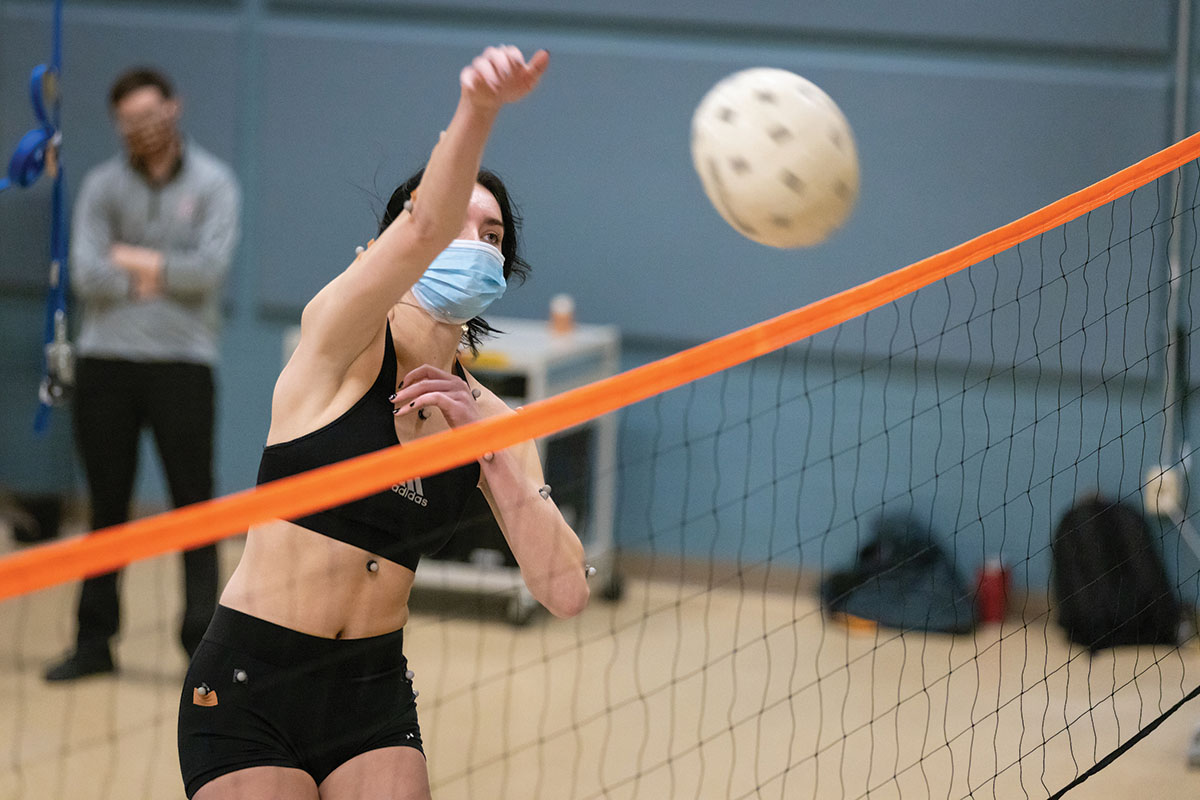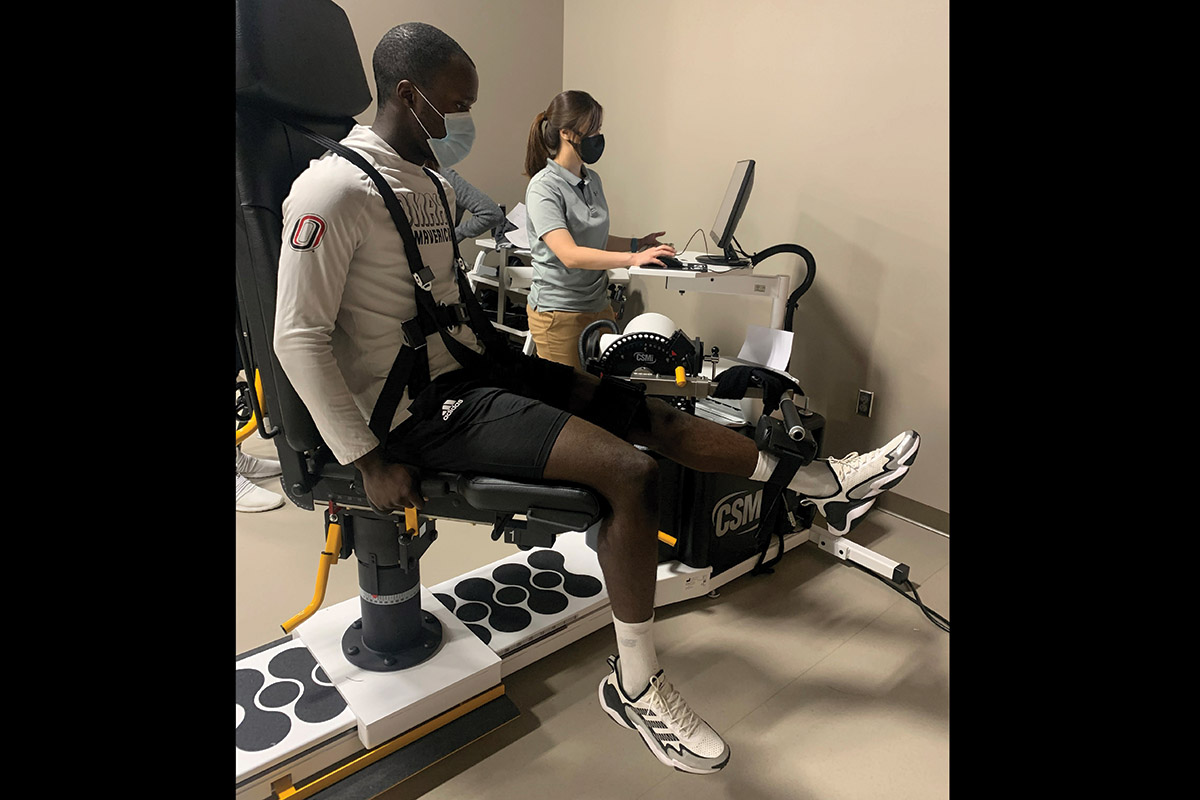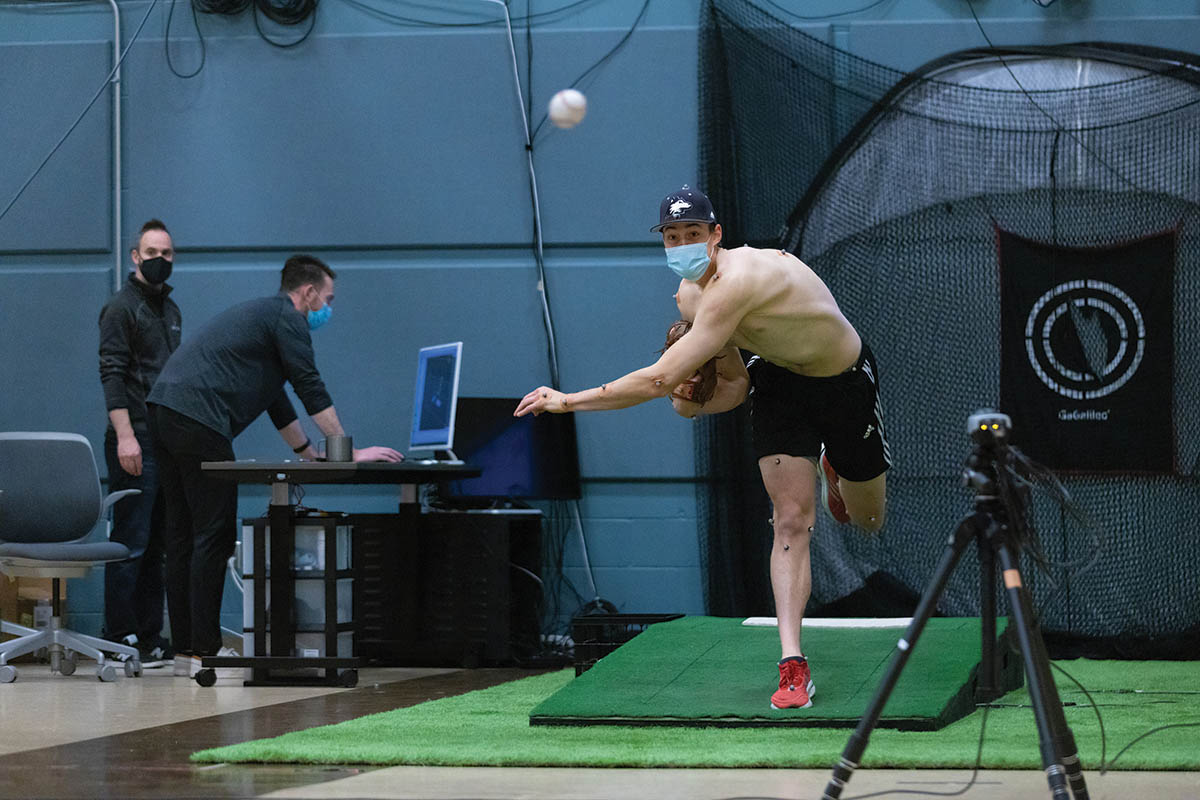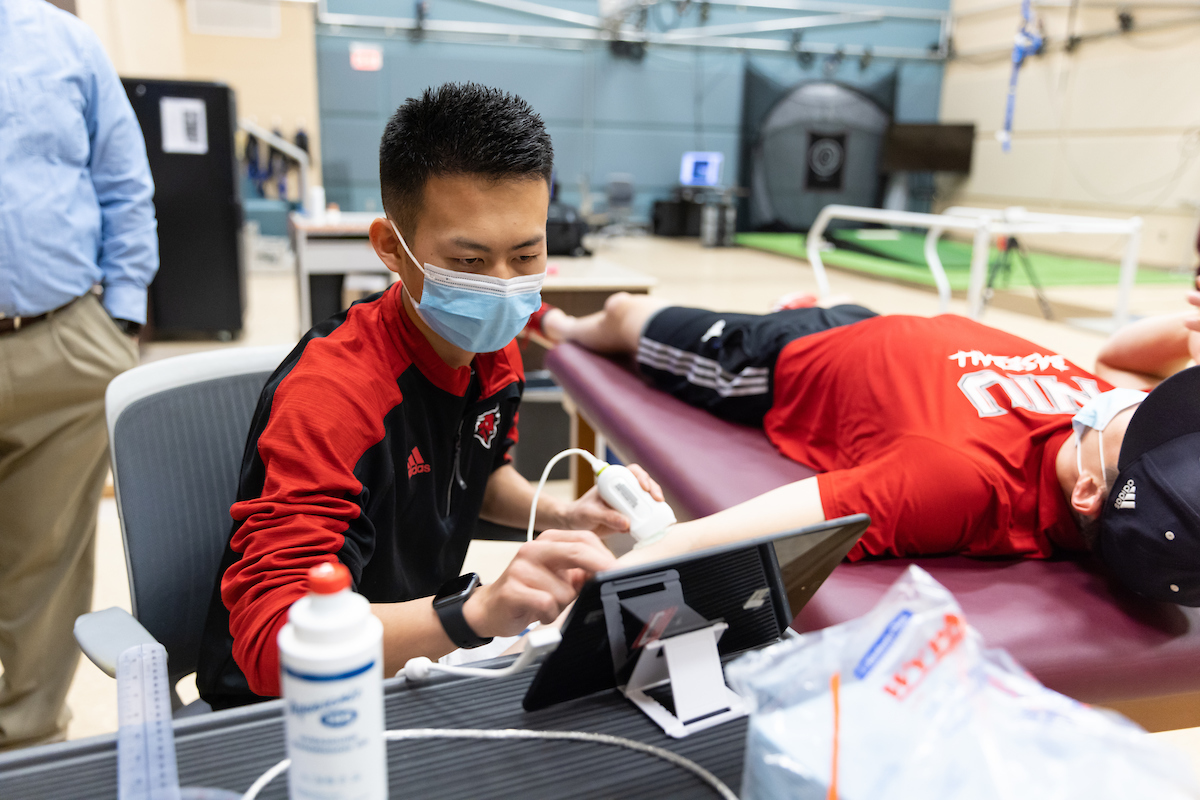 The UNO Pitching Lab, which officially opened to the public in Aug. 2020, offers a cutting-edge process to gaining an edge on the competition to pitchers. The lab recently expanded, supporting sports such as golf, volleyball, and soccer — and the team is now providing evaluations to UNO student-athletes.
Through a combination of clinical and biomechanical evaluations, the Pitching Lab offers athletes the opportunity to receive the same expert analysis found at the professional level, helping athletes in their understanding of sports biomechanics, leading to decreased injury risk and improved performance.
The multi-step approach starts with a clinical analysis conducted by the Athletic Training Program (ATP) team — Adam Rosen, Ph.D., Sam Wilkins, Ph.D., and ATP graduate students. A series of clinical tests detailing shoulder strength and range of motion, scapular dyskinesis, and ulnar-collateral ligament ultrasound imaging allow athletes to understand their movement capabilities.
Athletes then receive a detailed assessment of their biomechanics from Biomechanics faculty members Brian Knarr, Ph.D., Tyler Hamer, Ph.D. — a former pitcher — and Biomechanics students. While the athlete performs, data is recorded by a force plate-instrument and 14 state-of-the-art motion capture cameras, recording each athlete's movement at very high frequencies.
Key variables relating to performance and injury risk are analyzed and compiled into a customized report alongside clinical assessment findings. Each report is designed to gain a complete understanding of each athlete's biomechanics in order to keep them healthy and performing at their peak potential.
While a student at Northern Illinois University, pitcher Kyle Seebach traveled to UNO to work with the Pitching Lab team to fulfill a dream of playing for the Major Leagues. Kyle is well on his way—he achieved a 96 mph fastball through the individualized training program and was drafted to the Minor Leagues by the Lake Erie Crushers.
"I think this is one of the most beneficial things you can do besides practicing every day. This will help you understand how your body is supposed to work, help you overcome your deficiencies, and help you get better," said Kyle.
---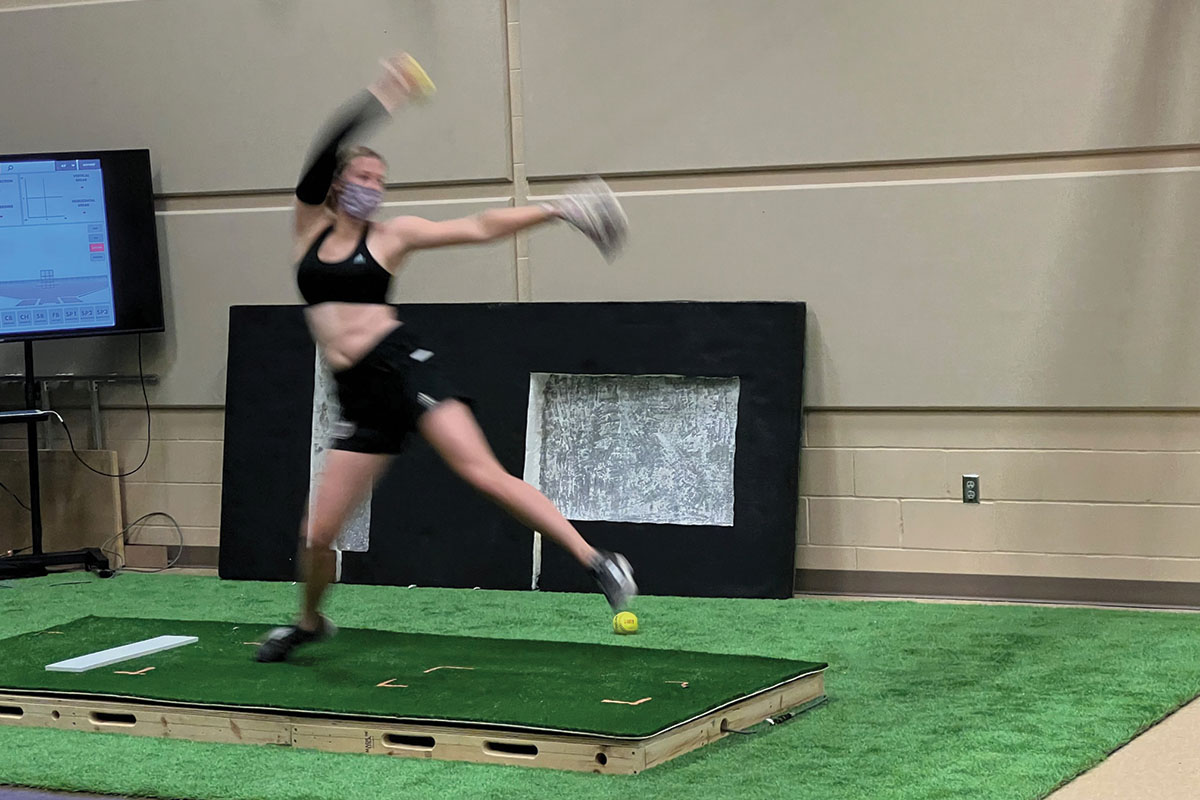 UNO Student-Athlete Testimonial
"The pitching lab helped break down my motion to see what things I can work on in practice to overall help me in the long run."
KAMRYN MEYER
CEHHS Student, Early Childhood Inclusive
Omaha Mavs Softball
Summit League Athlete of the Month
5-time Pitcher of the Week
---
This story appeared in the most recent issue of the College of Education, Health, and Human Sciences Annual Report.