$1.25M Grant Provides Training for Behavioral Intervention Careers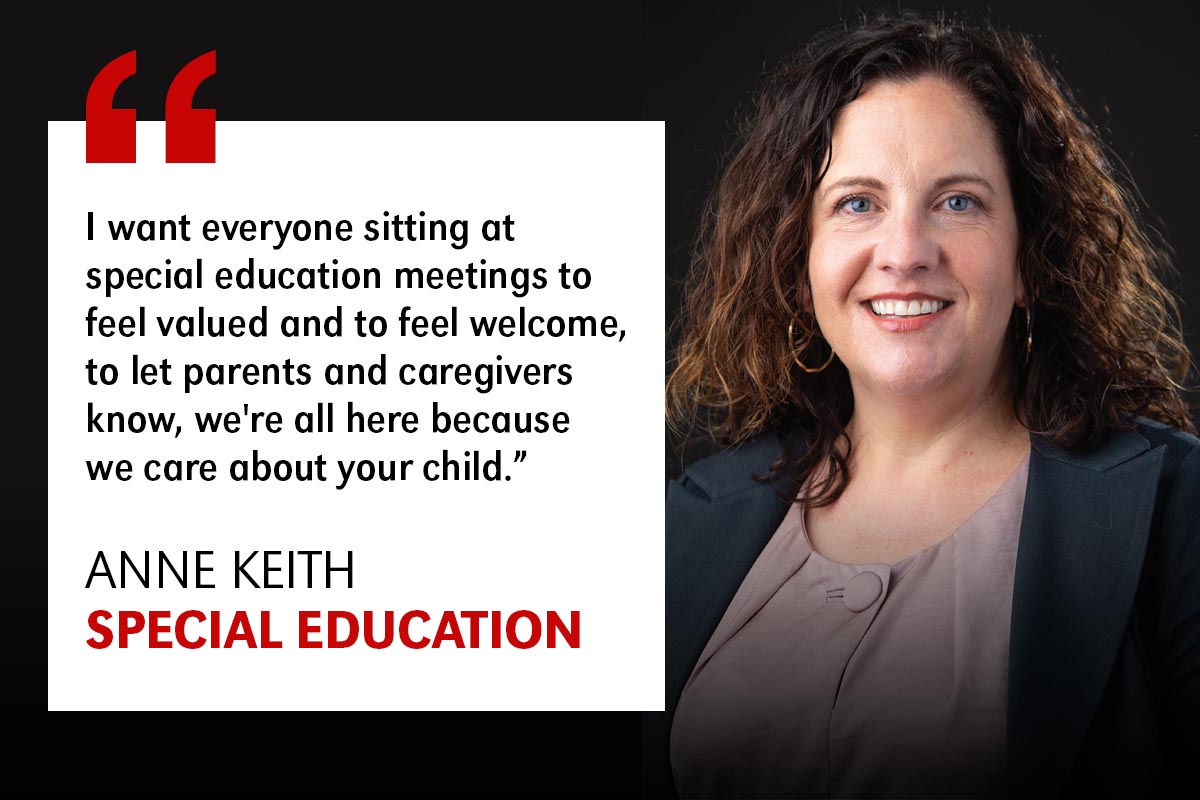 Anne Keith recently graduated with an MS in Special Education, Applied Behavior Analysis Concentration. She is one of the first graduates of the Interdisciplinary Behavioral Consultation (IBC) Scholars program.
Throughout her 20-year career in education, Anne Keith held many roles—from music teacher to reading interventionist to high ability facilitator—but she was always drawn to the kids who were struggling with big emotions.
"Of all the roles I've had, the common thread was the hard kids. They either found me or I found them, and whatever task I had at the time had to go on pause because a child was in crisis," Anne said.
"That's the part I've always loved. I've always liked thinking, 'This was happening in the classroom and this child reacted this way. What can I put into place to help the classroom be a safe place for that child?'"
Anne is one of the first graduates of a select cohort dedicated to helping kids be successful in school. In 2018, UNO in collaboration with UNMC's Munroe-Meyer Institute received a $1,250,000 grant from the U.S. Department of Education's Office of Special Education Programs to create the Interdisciplinary Behavioral Consultation (IBC) Scholars program.
The five-year grant prepares the IBC Scholars to work collaboratively on interdisciplinary teams to address significant behavior problems in schools.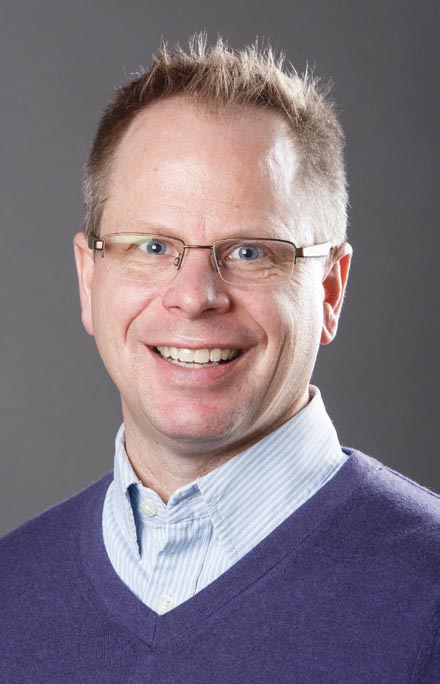 "We have three fields at work here. We have our Department of Special Education, the UNO Department of Psychology, and the Applied Behavior Analysis group at the Munroe-Meyer Institute," explained Phil Nordness, PhD, associate professor in the Department of Special Education & Communication Disorders and co-investigator of the grant.
"Historically these groups work with the same child, but in their own separate environments. The special education teacher works in the classroom. The school psychologist works in their therapeutic room. Applied behavior analysts work in a clinic. The goal of this grant is to bring those three professionals together so they have an understanding of the different roles, and they will be able to work together with children in a more collaborative sense."
IBC Scholars receive a partial tuition remission and stipend during the two-year program.
Intensive learning experiences are also provided, above and beyond a regular master's degree program: weekly seminars on topics related to interdisciplinary collaboration, implementation science, evidence-based practice, and leadership in educational systems, as well as customized practicums.
"For my practicum, I went to different schools to support individual students—truly as a consultant. I spent time observing, and then setting up and testing ideas and interventions. When the teacher was in a good place and knew what to do, then I backed away, but I was always available by email or phone. So I might have a teacher reach out to say, 'Today was not a great day.' I could then monitor and reassess the approach," Anne explained about her practicum experiences.
"One of my peers stayed at one site and worked with several students, another met with students virtually. My peers and I were able to discuss our practicums and ask questions like, 'What did your experience look like?' or 'I did this, what would you have done?' or even, 'Don't do that—it didn't work!' Those were pretty great, vulnerable conversations, and we were all learning."
This fall, Anne is excited to began her new role as a teacher in a Structured Behavior Skills classroom in Millard Public Schools' elementary school.
"Through this grant, I was able to have conversations and share knowledge with people from different disciplines, and I learned to bridge gaps in communication. I now have a better understanding of how to leverage relationships to get things done more efficiently and connect to people along the way so that we can get there together. For example, I want everyone sitting at special education meetings to feel valued and to feel welcome, to let parents and caregivers know, we're all here because we care about your child."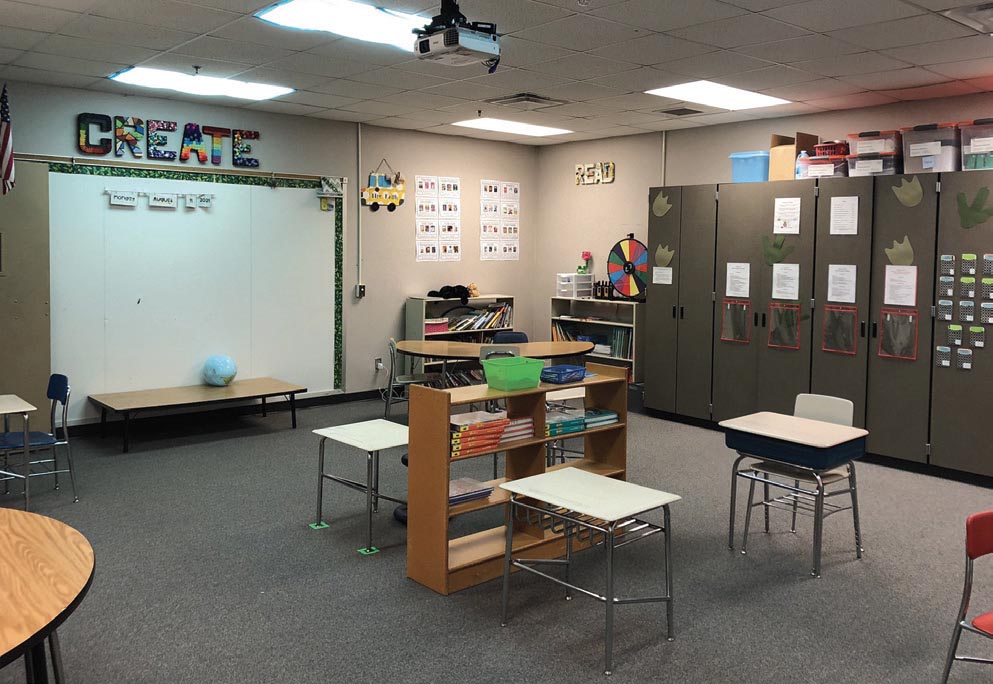 ---
This story appeared in the most recent issue of the College of Education, Health, and Human Sciences Annual Report.