MSHRC Launches Huespring, Receives Equality Fund Grant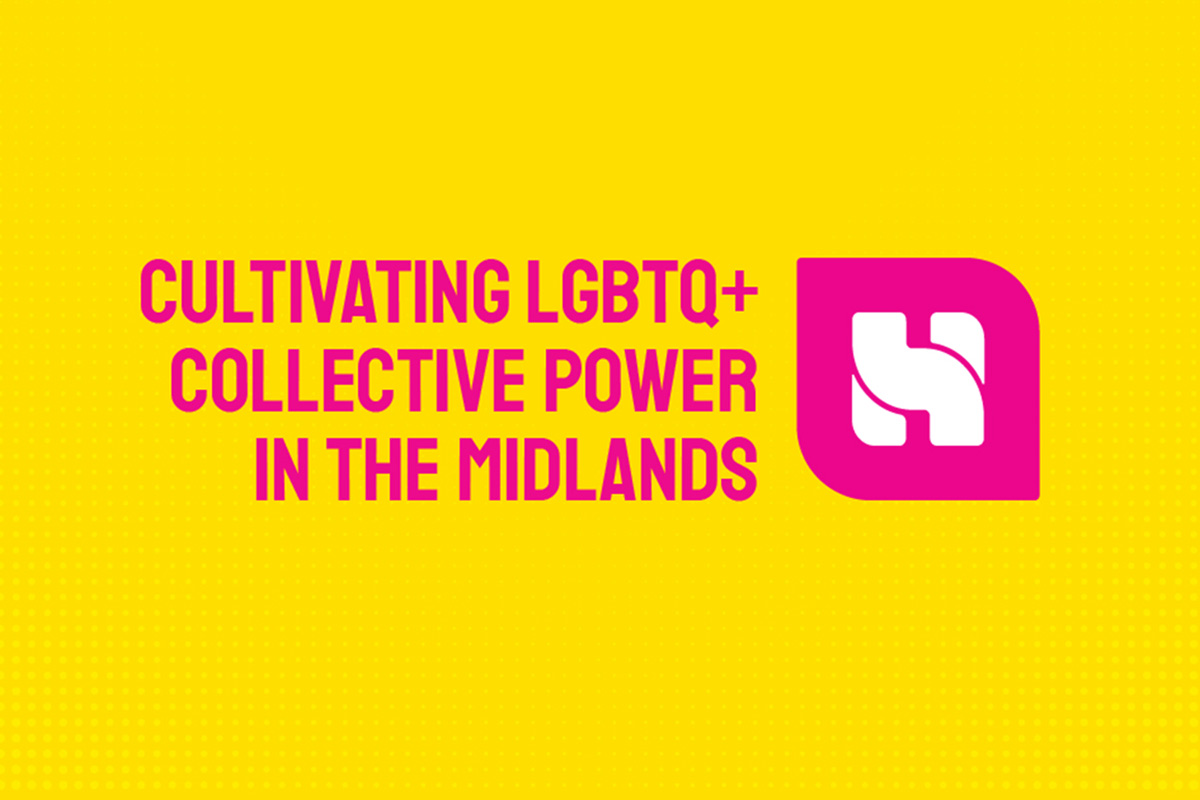 The Midlands Sexual Health Research Collaborative (MSHRC) is excited to announce the official launch of Huespring, a leadership development program tailored to LGBTQ+ early career professionals.
In Oct. 2018, the Omaha Community Foundation (OCF) awarded the MSHRC an inaugural year Equality Fund grant for the Huespring project, allowing UNO faculty and student researchers to spend a year developing the program. Earlier this month, the MSHRC received a second-year Equality Fund grant from the OCF, which will help support the first cohort of Huespring Scholar-Mentors.
During a competitive application process, the MSHRC team matched 11 Scholars with senior-level, field-specific Mentors. These Scholar-Mentor pairs will embark on a 7-month leadership development program led by national trainers and local experts. The goal of Huespring is to cultivate thriving LGBTQIA+ communities in Nebraska and beyond through mentorship support, professional development, and community training.
The Huespring kickoff was celebrated Oct. 17 at The Venue at Highlander. The event was free for the community and featured award-winning HIV activist and artist Louie A. Ortiz-Fonseca, Director of LGBTQ Health and Rights at Advocates for Youth, as the keynote speaker.
Four additional free community events featuring nationally-known speakers will be held throughout the 19-20 year:
Dec. 12 | Love's Jazz & Art Center featuring Dr. Stacy Smallwood, Associate Professor of Community Health at

Georgia Southern University

Feb. 6 | Location and Speaker TBA
April 16 | Location TBA featuring Jabari Lyles, LGBTQ Affairs Liaison in the Baltimore City Mayor's Office
May 28 | Location and Speaker TBA
Meet the 19-20 Huespring Scholar-Mentors:
Daniel Alaniz & Mentor Philana Blakely
Darryl Brown Jr. & Mentor Melissa Breazile
Katie Kough & Mentor Heather Holmes
Tommy Young-Dennis & Mentor Lydia R. Cooper
Lanae Hall & Mentor Abra Poindexter
Espen Schofield-Smith & Mentor Jo Springer
Elena Salisbury & Mentor Dominique Morgan
Jo'Von Pickens & Mentor Candace Bloomquist
Eric Singleton & Mentor John Jeanetta
Sarah Cohen & Mentor Joe Shaw
Emily Parker & Mentor Amanda Gaither
For more information, visit the Huespring webpage or contact MSHRC Co-Director Dr. Sofia Jawed-Wessel at sjawedwessel@unomaha.edu or 402-554-3433.
The Huespring project is also supported by the Weitz Family Foundation, University of Nebraska at Omaha, and Cox Communications. Keep up with Huespring and the MSHRC on Facebook.
---
While LGBTQ+ leadership development is the cornerstone of Huespring, underlying everything is the drive to build stronger, more resilient LGBTQ+ communities in the Midlands. When we invest in our up-and-coming leaders, we ensure future generations will thrive not just as individuals but as a cohesive force so that, inevitably, when the world tries to keep us in the margins via anti-LGBTQ+ policies, hate crimes or discrimination, we are able to push back together—efficiently and effectively and keep secure the most vulnerable among us.
The Midlands Sexual Health Research Collaborative (MSHRC), is housed in the School of Health and Kinesiology (H&K) under UNO's College of Education. Through strong collaborations and partnerships, the MSHRC conducts innovative research, provides evidence-based education, mentors students and sexual health professionals, and engages the community in initiatives to support sexual health and wellbeing. Support the work of the MSHRC through a donation to the NU Foundation >>