Biomechanics featured on NET Television's "What If..."
UNO Biomechanics' Dr. Nate Hunt shows off his cockroach research subjects to the crew of "What If..."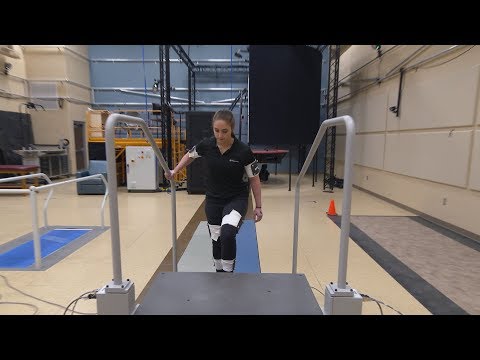 On June 13, NET Television premiered two episodes of "What If..."—a new series hosted and produced by journalist Mike Tobias which highlights the work of Nebraska innovators.
During the premier, Tobias gave viewers a glimpse into the labs of UNO's Biomechanics Research Building, visited with faculty and students about their research, and interviewed Biomechanics Founding Chair Dr. Nick Stergiou. Watch the first episode >>
"What If…" is an exploration of innovation, creativity, invention and discovery," explained Tobias on NET's website. "Stories about interesting Nebraskans with interesting ideas in a wide range of areas, like university research, entrepreneurship, education, economic development and more. It's a great project because we're having fun and challenging ourselves creatively to tell these stories in a way that takes you inside the worlds and minds of these innovators."
Follow Mike Tobias on Twitter and Facebook.
Follow the Department of Biomechanics on Twitter and Facebook.
---
Learn more about Biomechanics' Founding Chair, Dr. Nick Stergiou, in this "What If..." Innovator Insights segment.