College of Education Welcomes Athletic Training Leaders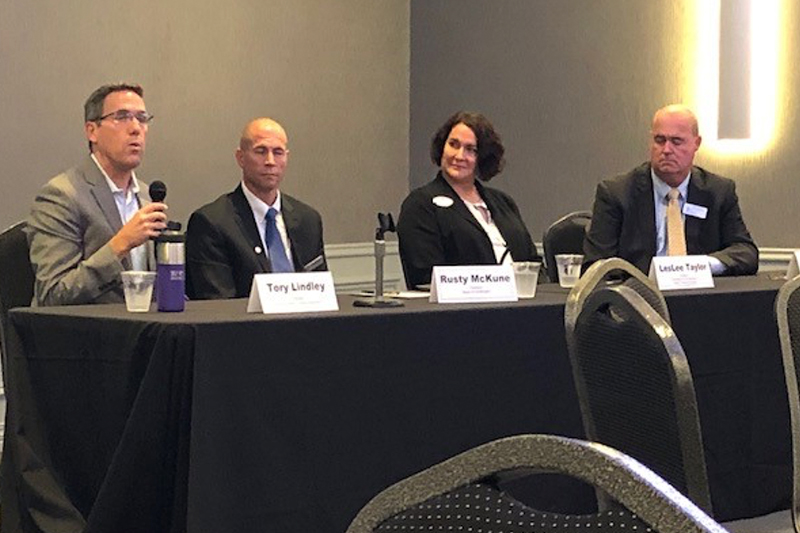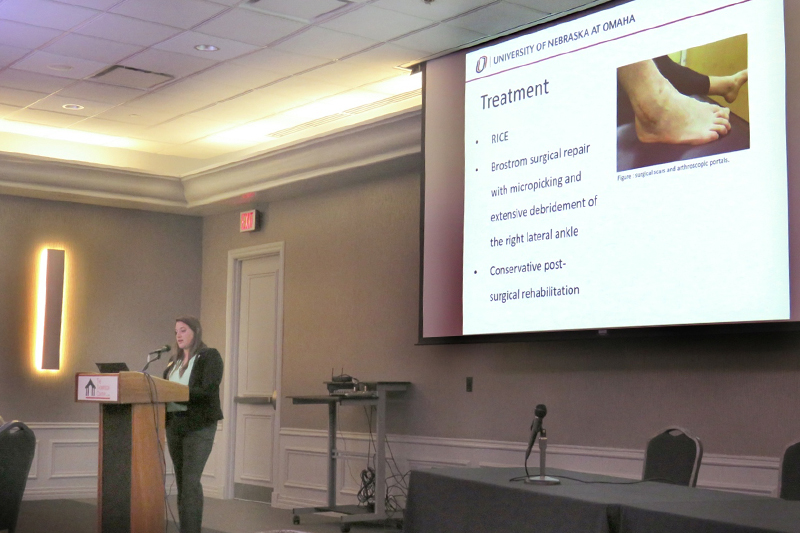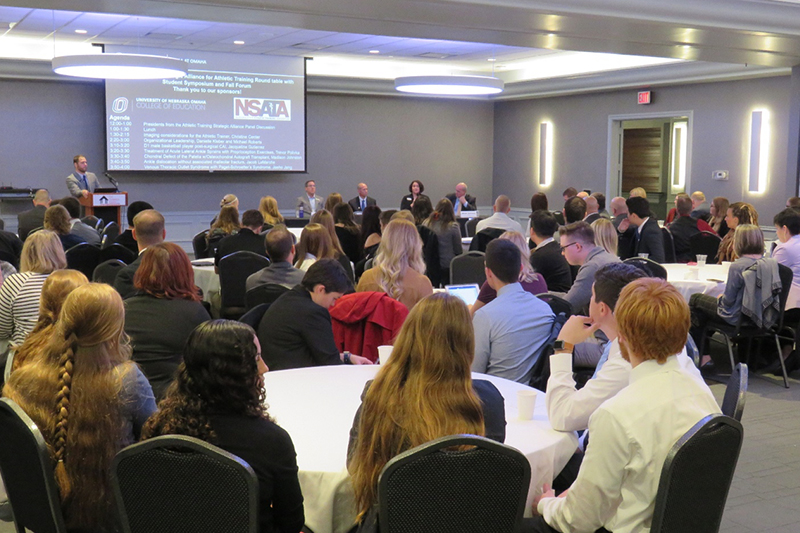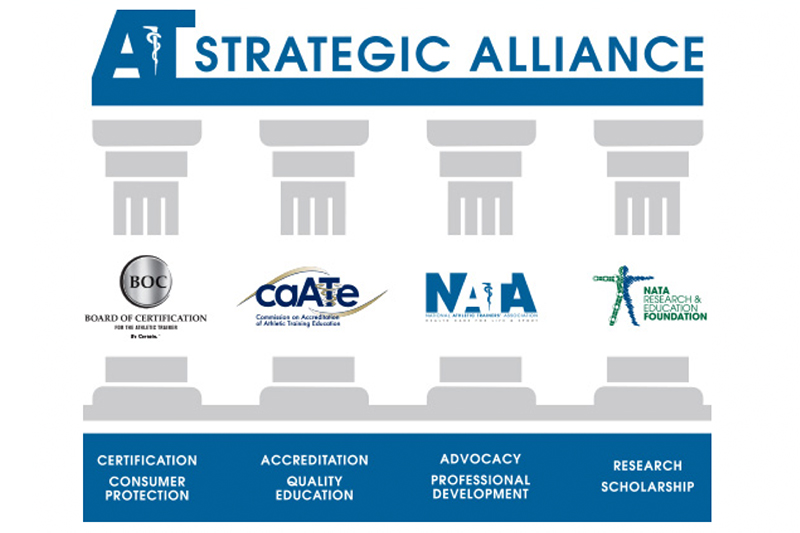 Omaha – On Monday, Oct. 1, four of the most influential leaders in the athletic training (AT) profession joined faculty and students at The Thompson Center for a panel discussion about current issues in the AT field.
The event was sponsored by UNO's College of Education and the Nebraska State Athletic Trainers' Association (NSATA). The panelists included representatives from the organizations that form the AT Strategic Alliance, a group of four leading organizations committed to the athletic training profession and to the delivery of quality health care to the public.
Panelists included:
Tory R. Lindley MA, ATC, President of the National Athletic Trainers' Association (NATA)
LesLee Taylor, PhD, LAT, ATC, President of the Commission on Accreditation of Athletic Training Education (CAATE)
Rusty McKune, MS, ATC, President of the Board of Certification (BOC) and Nebraska Medicine Sports Medicine Program Coordinator
Brian Conway, ATC, NATA Research and Education Foundation President
Chancellor Jeffrey P. Gold welcomed the audience with an address describing his role as honorary team physician during his time at the University of Toledo. UNO AT Program Director, Adam Rosen, PhD, ATC, moderated the panel discussion.
"Students rarely get the opportunity to interact with a single leader of a national professional organization, let alone the presidents of every major organization of the athletic training field," explained Dr. Rosen. "This was a unique opportunity for UNO to host leaders of the Athletic Training profession and showcase our Metropolitan campus."
Themes discussed by the panel included:
The transition of the entry-level athletic training degree to the master's level
Current issues in athletic training practice
Challenges facing students as they transition to the workforce
Opportunities for students to get involved in professional service
The panel also addressed barriers faced by women in the AT profession. Sunny Nakada, an international undergraduate student, said, "The Strategic Alliance Round Table gave me an opportunity to interact with the presidents of Athletic Training organizations and peers from different programs in Nebraska. Seeing women who are in leadership positions in this profession encouraged me to strive to get involved in these organizations so that I may be able to represent our profession in the future."
A student research symposium followed the panel discussion. The symposium featured presentations from current AT graduate student and Radiology Technician Christine Center, NSATA Past-President Danielle Kleber, and NSATA Vice-President Michael Roberts.
Center stated, "I was honored to have the opportunity to be a student speaker at the event's student forum. I enjoy public speaking, but certainly was star-struck when NSATA Past-President, Danielle Kleber, approached me after to ask me questions. I am grateful for this unique experience."
The day ended with rapid-fire research presentations from students around the state of Nebraska. UNO AT master's student Jacqueline Gutierrez presented, A Division 1 Collegiate Male Basketball Player with Post-Surgical Chronic Ankle Instability and Bone Spur Removal: A Case Report.
Gutierrez described her experience, "I really enjoyed being able to present to my fellow peers. It was a wonderful opportunity to talk about the importance of research and being aware of how past injuries can affect our athletes in the future, beyond their athletic career. I really enjoyed learning from my fellow athletic training students being able to make new connections within the field."
---
Learn more about the College of Education's Athletic Training Graduate Program >>