Department of Biomechanics honored with UNeMed's Innovator of the Year Award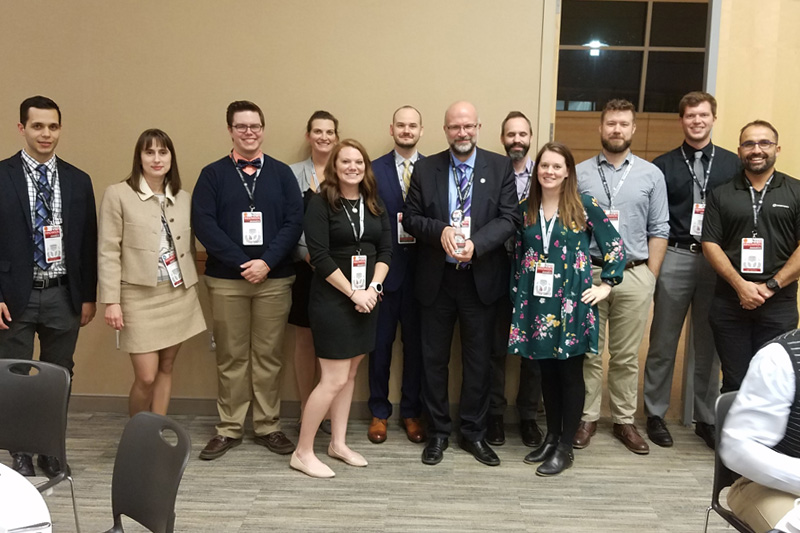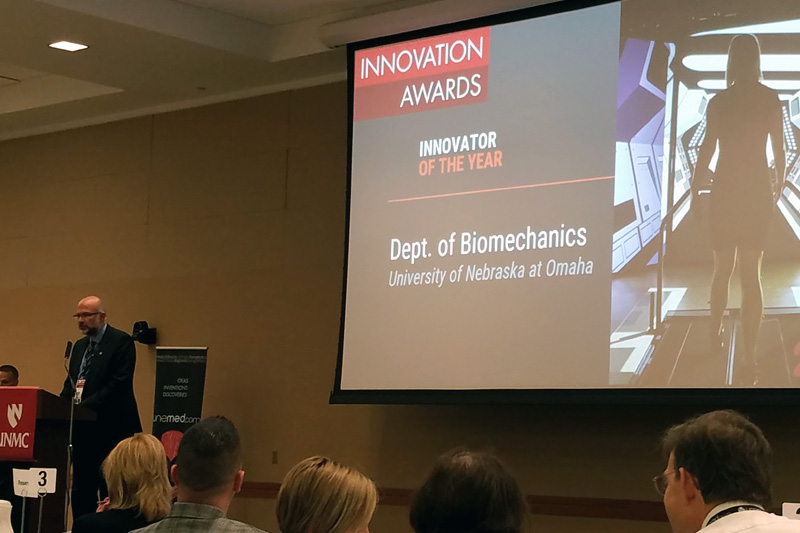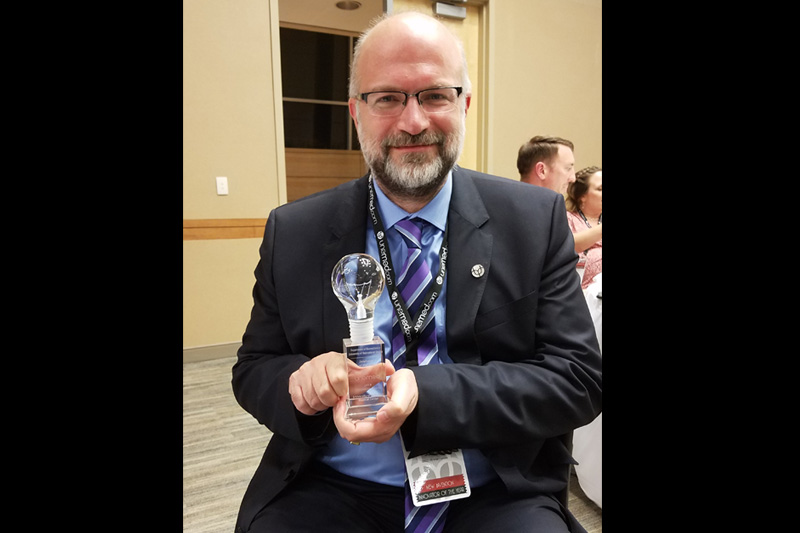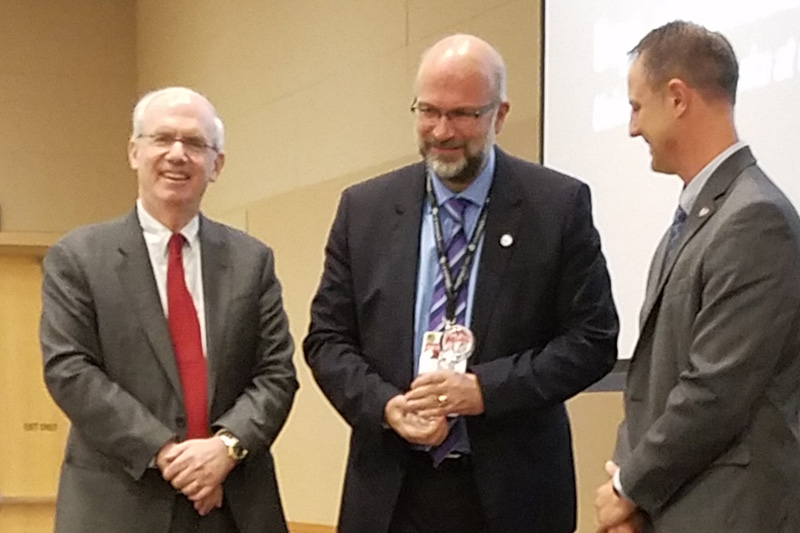 Omaha – The Department of Biomechanics was recently honored at UNeMed's Annual Research Innovation Awards Banquet. The banquet was held Thursday, Oct. 25 at the Truhlsen Campus Events Center, with keynote address from Chancellor Jeffrey Gold, M.D. At the event, UNeMed recognized the entire Department of Biomechanics with a 2018 Innovator of the Year Award.
The Biomechanics team was recognized with this award for their research and insights into disease prediction and health improvement, which includes innovations from these researchers:
Dr. Philippe Malcolm's partnership with Nebraska elder care company J. Brasch Co. to develop the next generation Gait-o-Gram, a gait analysis platform for assessing the risk of falls in older adults and frail individuals.

Dr. Jorge Zuniga's cyborg arm, a lightweight 3D-printed prosthetic arm that has the feel of a body-powered prosthetic and the improved functionality of an electronically-powered device which encourages strong and healthy muscles in a user's affected limbs.

Dr. Jenna Yentes' work with UNMC's Dr. Stephen Rennard to improve the quality of life in patients with chronic obstructive pulmonary disorder (COPD) by developing a wearable device which has the potential to predict early detention of worsening of COPD symptoms and exacerbations, which can result in death.
Biomechanics' Founding Chair, Dr. Nick Stergiou, explains, "This award epitomizes our department's capabilities to think outside of the box and come up with new and novel ideas and technologies that can be used by patients who suffer from many different diseases."
According to their website, UNeMed's Annual Research Innovation Awards Banquet is the culmination of a week of activities to celebrate and recognize world-class research and discovery at UNMC and UNO. The awards recognize faculty, students, and staff who invented a new technology, licensed an invention, or secured intellectual property rights during the previous fiscal year. UNeMed presents awards such as Emerging Inventor, Lifetime Achievement, Innovator of the Year, and Most Promising New Invention. UNeMed is UNMC's and UNO's technology transfer and commercialization office.
Congratulations, Department of Biomechanics!