UNO offers new way for teachers to earn their master's degrees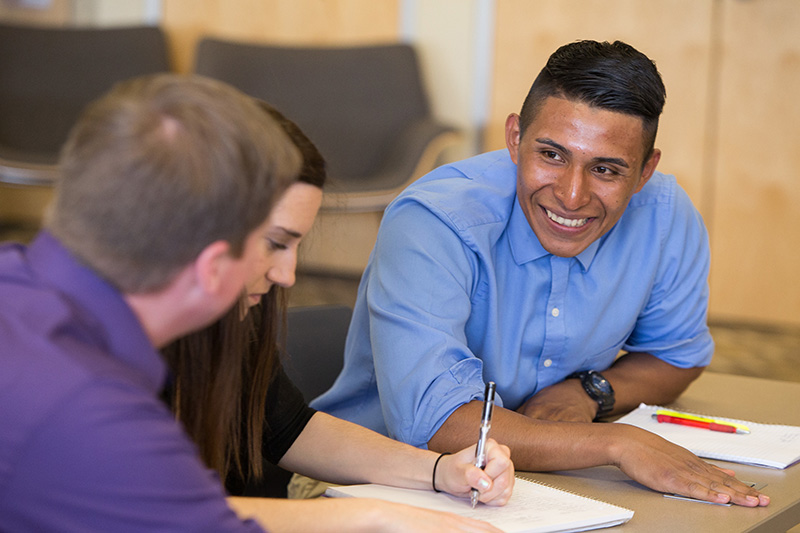 Teachers across Nebraska and Western Iowa will have a new way to advance their education beginning this fall thanks to the University of Nebraska at Omaha's (UNO) new hybrid delivery system for its Teacher Education graduate degree program.
Through a new structure of online and on-site coursework, the UNO College of Education is providing access to an affordable, accredited graduate program for teachers that only requires only one on-campus meeting per month each semester.
The new option for earning a master's degree in teacher education begins with the Fall 2017 semester and will include opportunities to earn degrees in Elementary Education, Secondary Education or Literacy with specializations in fields such as Bilingual Education, Early Childhood Education, Literacy and STEM, just to name a few.
"Each of these areas are fields that have been identified by the Nebraska Department of Education as needs for our state," explained Rebecca Pasco, Ph.D., UNO's teacher education graduate program chair. "This new delivery method will make it easier for teachers to advance in their careers and provide higher levels of learning to students across all grade levels."
In addition to ease of access to the program through the new hybrid model, participants in the program will be able to access:
A host of campus services including online library resources and free, open weekend parking
Unique networking opportunities with educators from across the state
Ready access to advisors and instructors
Enrollment in the Teacher Education graduate degree program is currently open for the Fall 2017 semester.
More information on how to apply as well as each of the different degree areas and specializations can be found here >>
Contact Us
If you have a story idea, news tip or inquiry please contact us at: