Millions in Funding Will Help Fight Artery Disease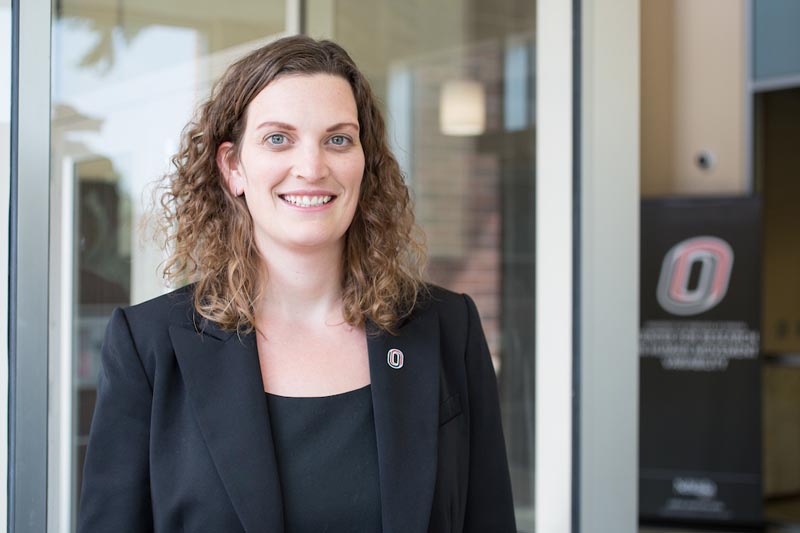 A $2 million grant to the University of Nebraska at Omaha (UNO) is funding first-of-its-kind research that could have an enormous impact on the more than 8 million Americans affected by a serious disease.
Over the next five years, Sara Myers, Biomechanics professor and assistant vice chancellor for Research and Creative Activity, will investigate whether an ankle support device improves outcomes for patients with peripheral artery disease.
A National Institutes of Health (NIH) Research Project Grant is funding the study.
The NIH says one in every 20 Americans over the age of 50 has peripheral artery disease, a condition that is associated with increased risk for heart attack and stroke.
Patients have plaque buildup in the arteries to their legs, reducing blood flow to leg muscles. Over time, the condition causes pain and changes the structure and function of the muscles.
Most patients are prescribed a healthier diet and encouraged to exercise, but Myers says pain stops many patients from being active. She thinks a device created for those with drop foot could help. Drop foot is the inability to lift the front part of the foot. This causes the toe to drag along the ground while walking.
"We are hoping that by having this device and being able to walk more without pain, or being able to do the activities that they want to without pain, will increase how active these patients can be," Myers said.
She thinks the device could delay the need for surgery for some patients, filling a gap between medicine and often invasive procedures.
Myers, 33, is one of the youngest researchers to have received one of the NIH's highly competitive R01 grants. Only two percent of researchers who receive this type of grant award are under 35.
She says what's most exciting to her is the possibility that the device could be prescribed to patients in just a few years.
 "It's just a matter of showing the effectiveness through our trials like ours," Myers said.
Collaborating researchers include Danae Dinkel, assistant professor of Health Physical Education and Recreation at UNO; and Iraklis Pipinos and Jason Johanning, professors in the University of Nebraska Medical Center's Department of Surgery and attending physicians at the Omaha VA Medical Center.
The research is being conducted in UNO's Biomechanics Research Building, home to the world's first
Center for Research in Human Movement Variability
.
Contact Us
If you have a story idea, news tip or inquiry please contact us at: