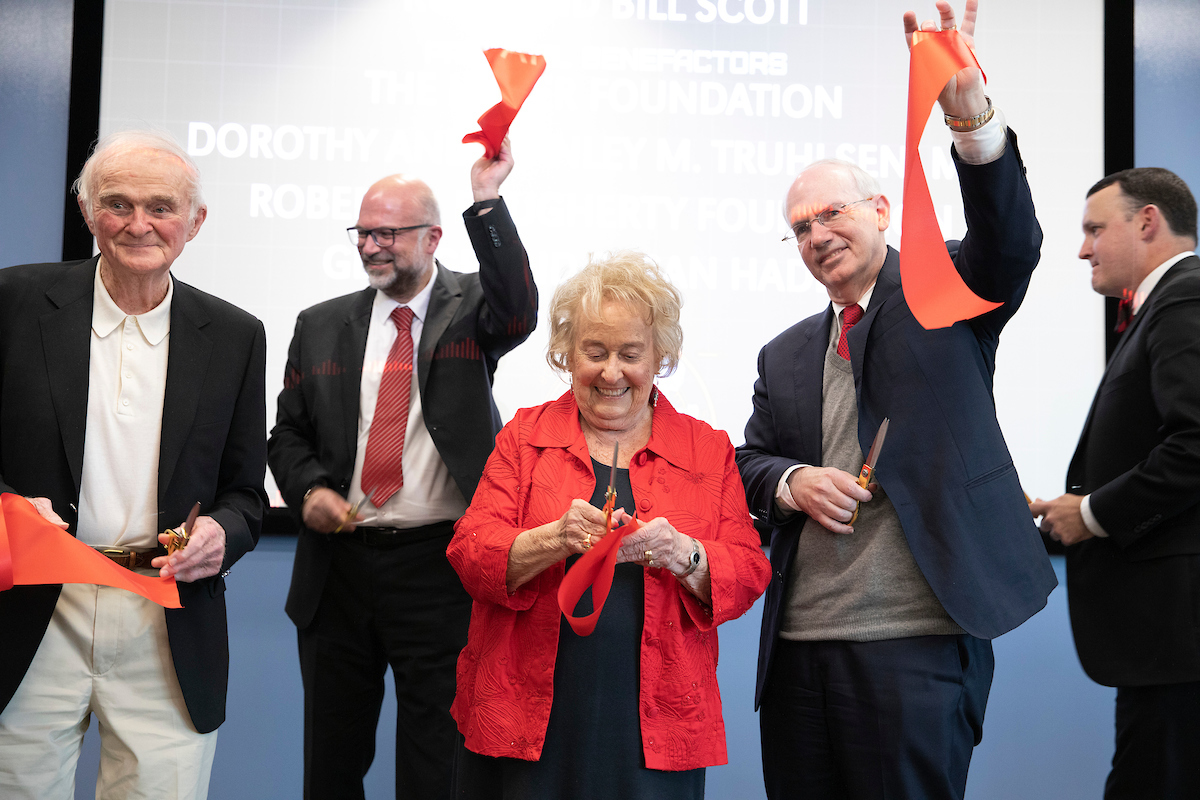 Dr. Stergiou, the Scott's and Chancellor Gold cut the ribbon at the building dedication in October 2019.
Read Our Stories
COBRE Phase II Faculty Recruit, Dr. David Kingston shares updates on his first semester at UNO
My first semester as a faculty recruit in the MOVCENTR and an Assistant Professor in the Department of Biomechanics at UNO has exceeded expectations. It has been no surprise that starting a research career in human movement science during COVID-19 restrictions has provided some unique challenges, but the support from colleagues and the administration has been immense; for that I am thankful. One of my most exciting developments has been building a relationship with clinicians at Children's Hospital & Medical Center only a few kilometers West of the Biomechanics Research Building.
In partnership with the Movement Analysis Core of the Center for Research in Human Movement Variability (MOVCENTR), we are providing clinical gait analyses for children with cerebral palsy prior to surgical interventions to improve their mobility. This provides an incredible opportunity to explore novel rehabilitation interventions and perform long-term outcome measurements using the world-class facilities and expertise available. In addition, I'm excited to continue another line of research investigating how non-weight bearing prescriptions, in persons with diabetes at risk for foot ulceration, are accomplished and what implications there are to movement when using diverse walking aids.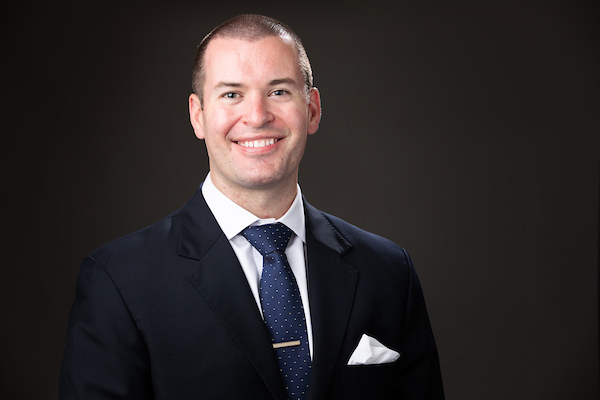 Nonlinear Analysis Core Director, Dr. Jenna Yentes hosted an internationally attended workshop
October was a busy month for the Nonlinear Analysis Core (NONAN). We hosted a four-day workshop for a group overseas and an open webinar on Entropy. We had over 100 persons register for the webinar with 50% attendance! The webinar covered the background and math of entropy analysis in human movement variability. Much of the time was focused on application and considerations.
The NONAN is very excited about multivariate multiscale sample entropy. It has had limited usage in human movement variability so far and we are looking for project leaders interested in learning more about it. We believe this approach may provide a more robust quantification of complexity across a system.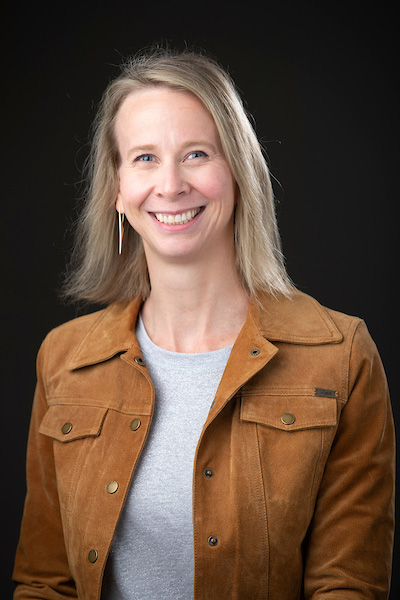 COBRE Phase II Junior Investigator, Dr. Philippe Malcolm was featured for his publication in Public Library of Science (PLOS)
His research on fluctuations in oxygen cost while walking was featured in the media. Using recordings from muscle sensors and an advanced 3D camera system, combined with software developed by the NIH National Center for Simulation in Rehabilitation Research and Stanford University, UNO researchers compared different equations for estimating fluctuations in oxygen cost within the walking cycle.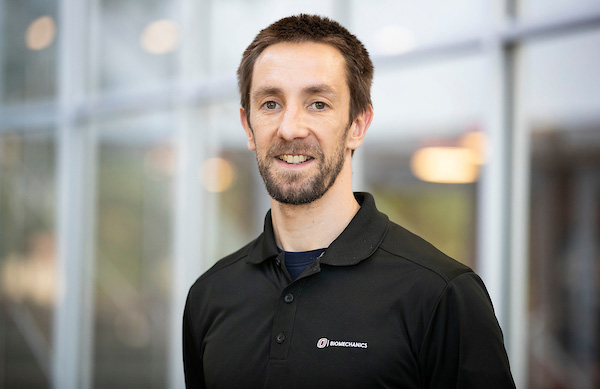 Events
Upcoming Events
Nonlinear Analysis Core Webinar on Surrogation, February 18, 2021, 1 - 3 P.M. CST

Register at cobre.unomaha.edu

The Sixth Annual Conference in Human Movement Variability will take place May 20-21, 2021. Abstract submission opens from November 1, 2020, through January 31, 2021
The 2021 Annual Nonlinear Analysis Workshop will be held July 26-30, 2021.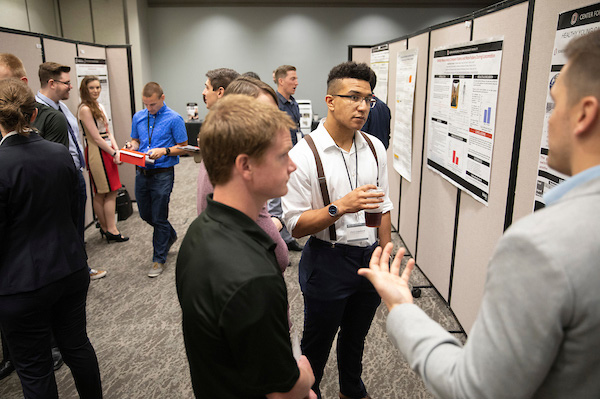 Research Cores
The MOVECENTR Has Three Research Cores
Machining & Prototyping Core
Dr. Brian Knarr, Core Director
Contact: bmchmpcore@unomaha.edu
The Machining and Prototyping Core Facility involves the use of three major facilities within the University of Nebraska at Omaha Biomechanics Research Building: The Machine Shop, Design Studio, and the 3D Printing Laboratory.
The most basic function of the Core is to provide services that utilize these spaces and their personnel and equipment. These services are for professionals in the University of Nebraska system, the local area, but also to people outside our state to progress their research or other projects. This core can design, prototype, manufacture and repair, maintain, or install a wide range of devices and instrumentation.
---
Movement Analysis Core
Dr. Nick Stergiou and Dr. David Kingston, Core Directors
Contact: bmchmovan@unomaha.edu
The Movement Analysis Core provides resources, education, advisement, and services related to the analysis of human movement. Equipment such as motion capture, dynamometry, electromyography (EMG), electroencephalography, functional near-infrared spectroscopy, virtual reality, and high-speed digital video are provided. Contact the core for a comprehensive PDF of our facilities, resources, and services.
---
Nonlinear Analysis Core
Dr. Jenna Yentes, Core Director
Contact: bmchonan@unomaha.edu
The Nonlinear Analysis Core provides resources and services necessary for the innovative analysis of human movement. These methods go beyond averages by looking at the time-varying characteristics of a time signal.
The Core provides access to a multitude of nonlinear analysis tools, assistance in experimental design, data processing, quality assurance, interpretation, and dissemination. The Core is also actively exploring and validating new techniques and algorithms for future use. In addition to our nonlinear methods, standard analyses can also be performed.
---
Featured Collaborative Research Core
December's Featured Collaboration Research Core: Technology Core at Boys Town National Research Hospital
Technology Core
The Technology Core (TC) develops highly customized software for experimental design and data acquisition; acoustic calibration expertise; technical support for studies including EEG, EMG, and fNIRS; as well as administrative support for several software tools and platforms used by Boys Town's research staff.
The Technology Core also includes an Auditory-Visual (AV) Facility with a single-walled, acoustically isolated sound booth and a control room outfitted with a Mac Pro and video and audio hardware for controlling AV experiments, and; an Anechoic Chamber Facility with an advanced design incorporating 19-inch tall triangular-shaped foam wedges designed to significantly attenuate acoustic reverberations.