Omaha & UNO's Storied History
Omaha is our campus and classroom. No fences or barriers separate students from the opportunities offered by the greater Omaha area and beyond. We address real issues, providing relevant learning opportunities which uniquely prepare our graduates as professionals and active members of their community.
Since its inception in 1908, the University of Nebraska Omaha has been firmly anchored in the community, forging partnerships with business, education, government, arts and civic organizations. UNO has long set the pace for accessible higher education in Nebraska and continues to offer an academically rigorous experience to a diverse student body.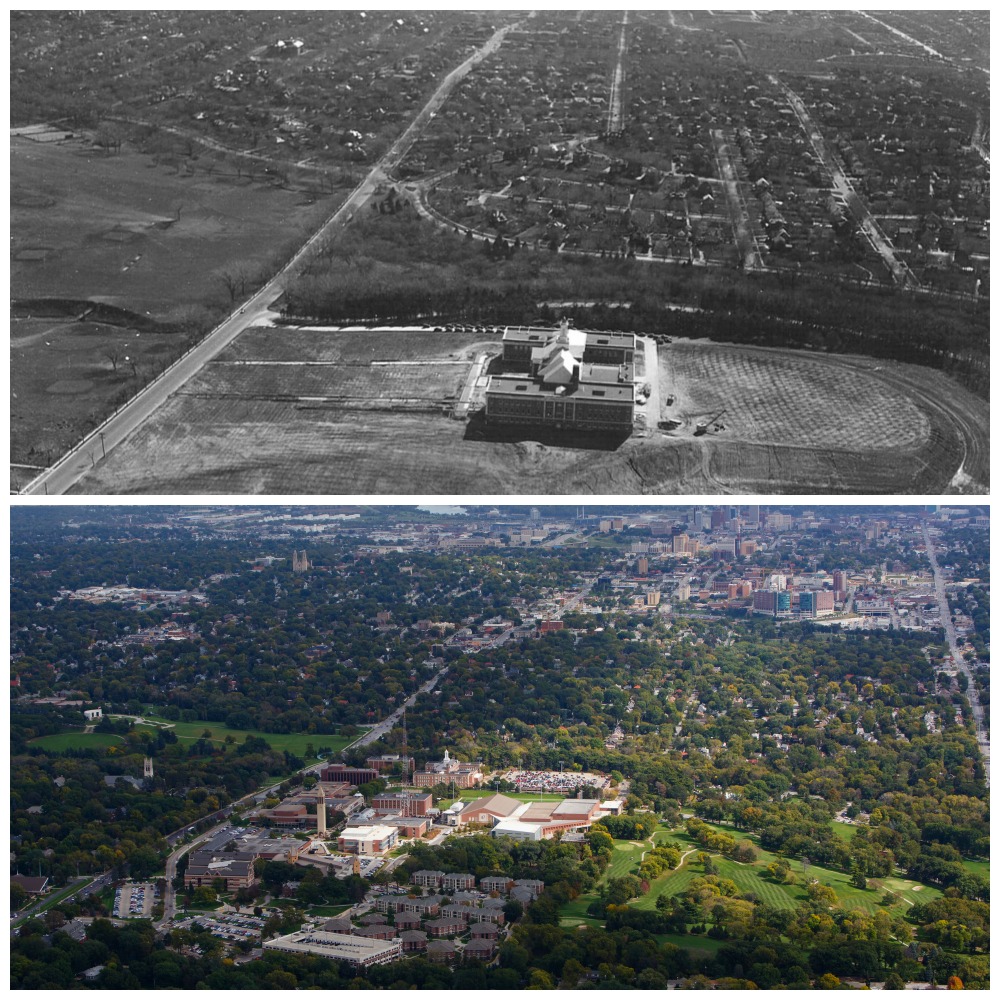 It's All Here
Omaha is more than simply our location; the city truly functions as part of the UNO campus. With a population of more than 1.2 million within a 50-mile radius, Omaha is integral to what UNO is as a university and offers unlimited opportunities for collaboration. UNO and Omaha enjoy a dynamic, fruitful, long-term partnership with a shared goal: changing the lives of students and residents while enriching the global community.
Internships, Practica and Careers
Students find internships, careers and other opportunities in the heart of Nebraska's largest city. Omaha is home to four Fortune 500 companies including:
Berkshire Hathaway
Mutual of Omaha
Peter Kiewit
Union Pacific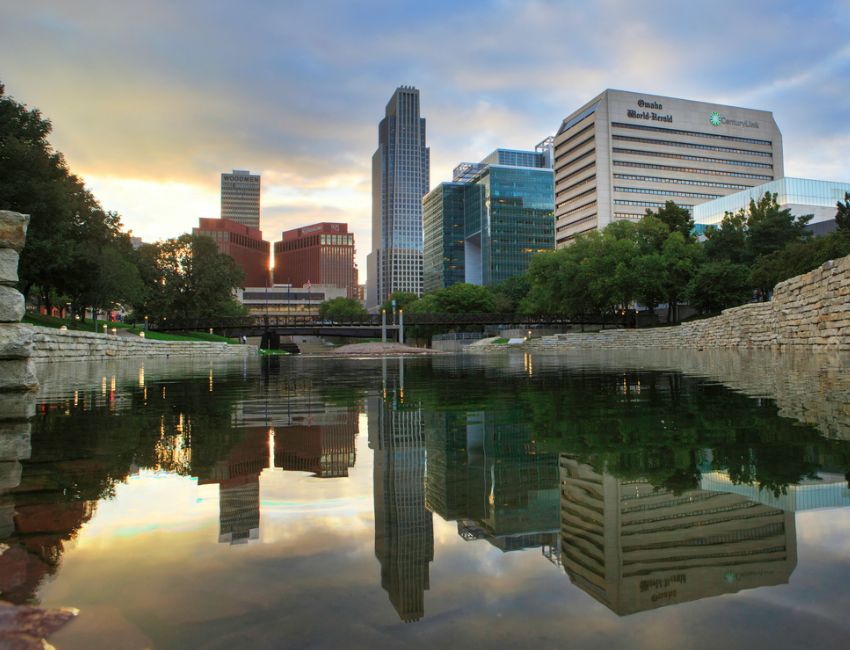 Culture, Entertainment and Signature Events
While it is a thriving metropolitan center, Omaha is quintessentially Midwestern. Residents enjoy the benefit of four seasons and find outdoor activities plentiful year-round.
Located on the eastern border of Nebraska, near the Missouri River, the city of Omaha is a center of creativity, business and philanthropy. This is where Fortune 500 companies, visionary nonprofits, award-winning arts and culture, and innovative start-ups flourish, and attract a range of world-class talent—from entrepreneurs to artists.
You can take in a concert at the CenturyLink Center or the world famous Holland Performing Arts Center, catch an art house film at the internationally recognized Film Streams, stroll the more than 100 acres at the Lauritzen Gardens, or shop and dine to your heart's content in the Old Market, Midtown Crossing or Aksarben Village. Take a walk from Nebraska to Iowa—and back again on the Bob Kerrey Bridge. This landmark offers a memorable view of Omaha's skyline and is a prominent feature of our newly reinvigorated waterfront.
NCAA College World Series (CWS) for more than 60 years
NCAA Basketball Tournament
U.S. Senior Golf Open
U.S. Swim Trials (2008, 2012, 2016)
U.S. Figure Skating Championships
Big Omaha
Berkshire Hathaway Annual Meeting
River City Rodeo
National movie premieres
Concerts, plays and museums
Restaurants and shopping