Life Changing Experience for Visiting Pakistani Teachers
UNO's International Program's Center for Afghanistan Studies hosted 33 Pakistani English teachers for a six-week teacher training and cultural exchange program this fall. The participants, representing five different provinces in Pakistan, were the fifth group that the Center for Afghanistan Studies has hosted since Spring 2022.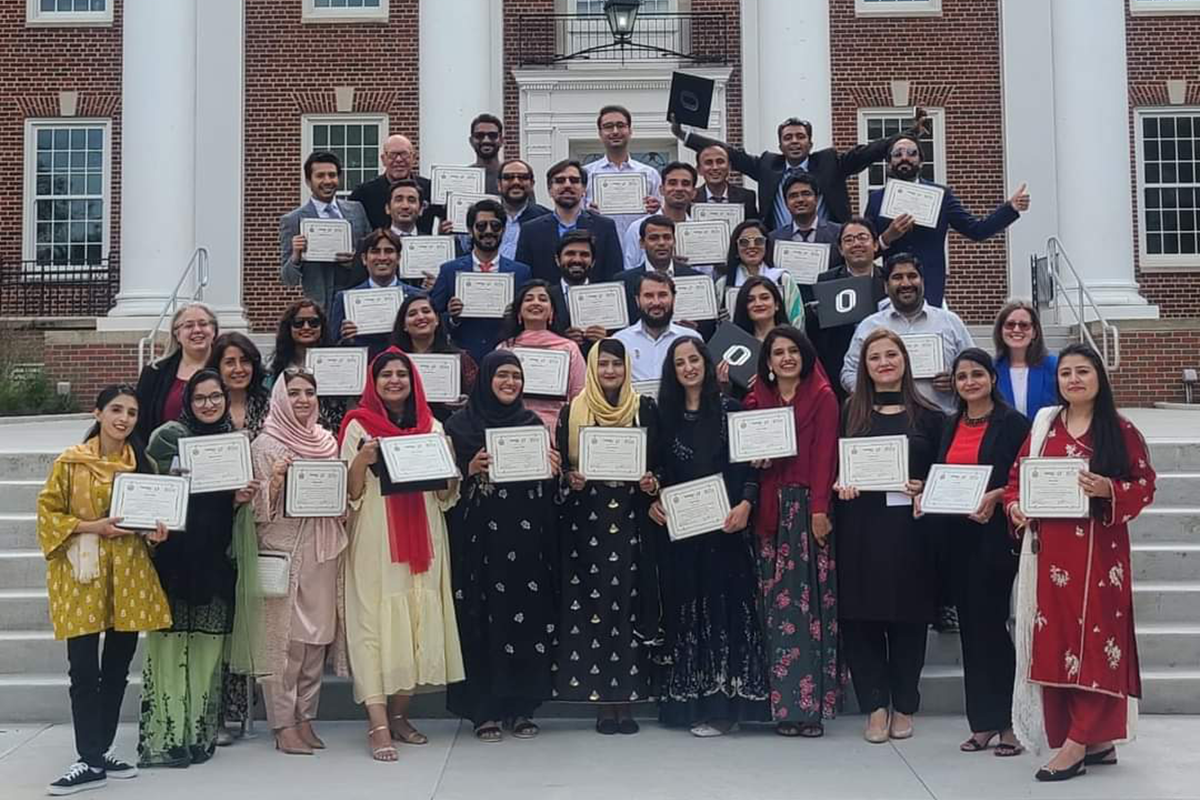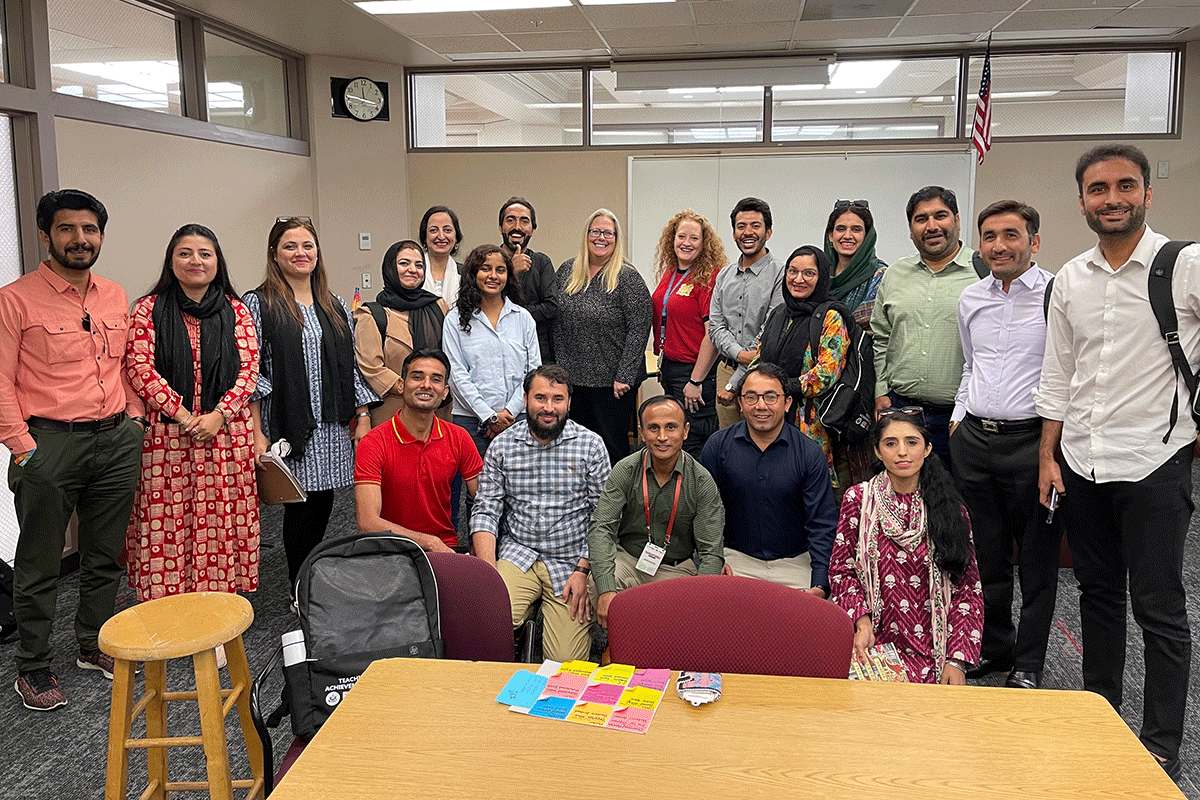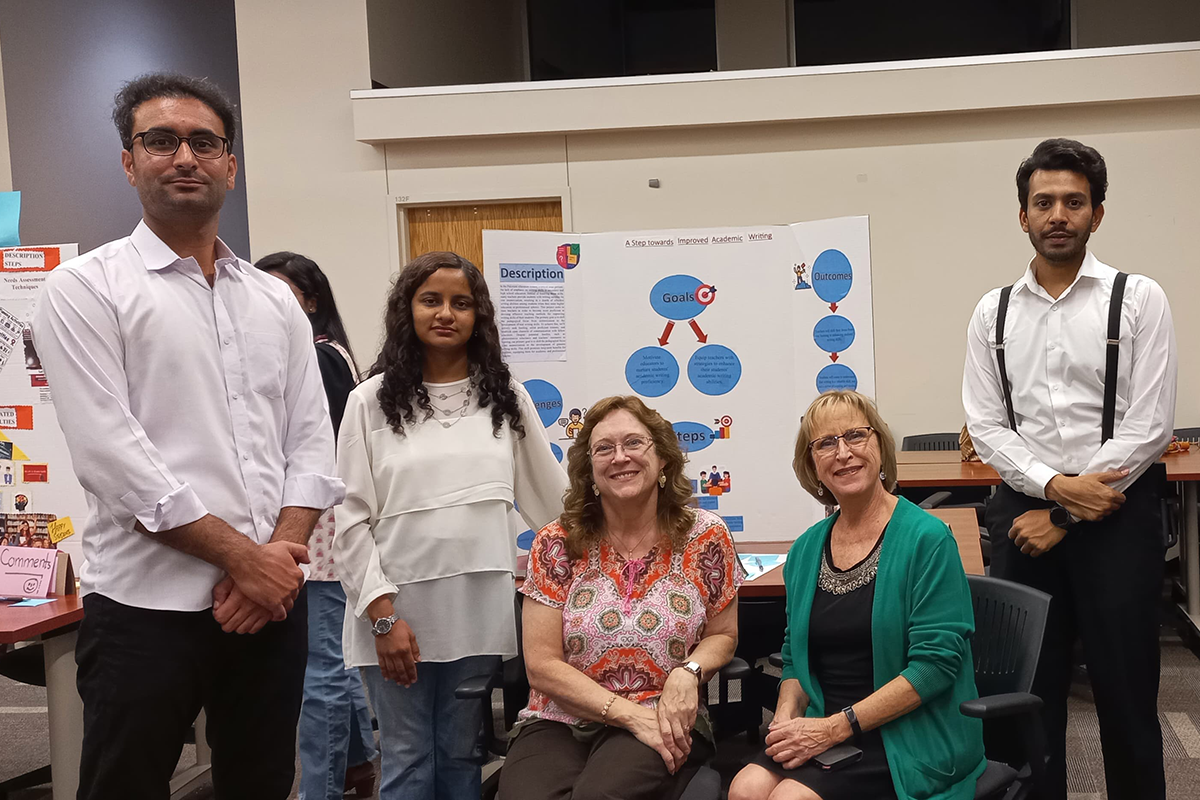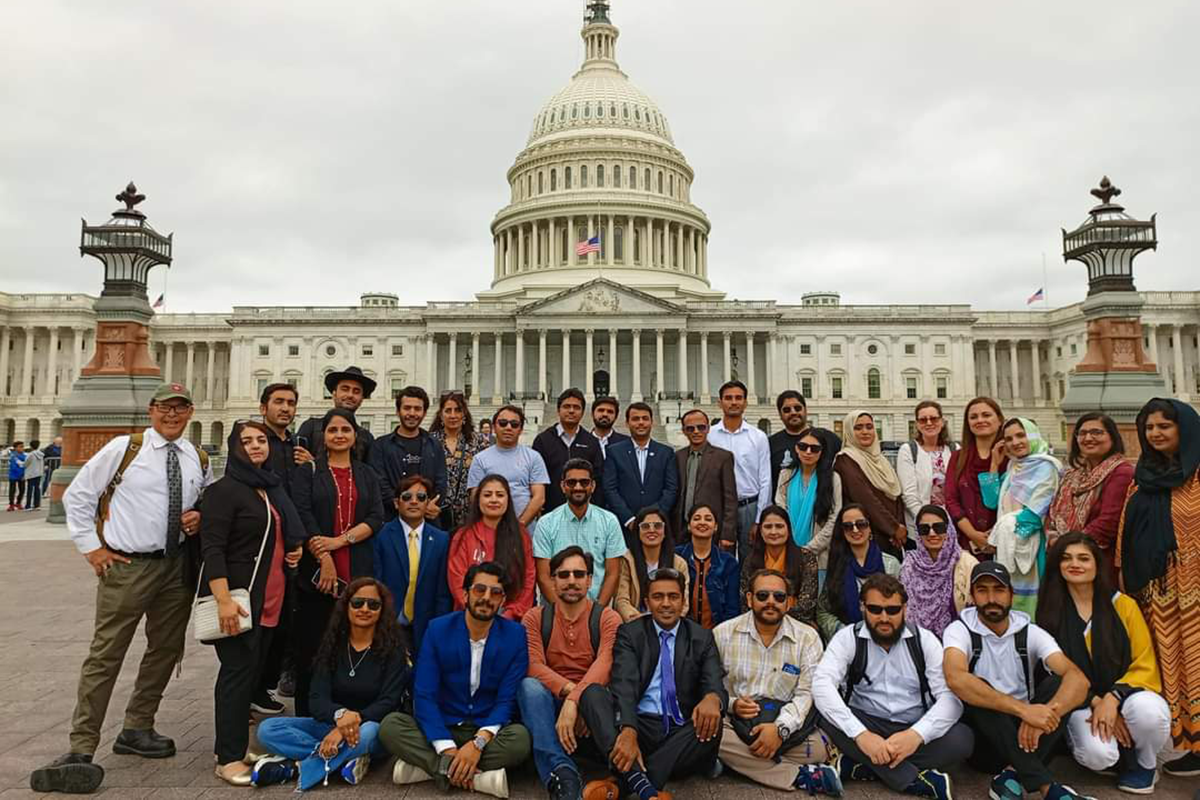 Pakistan Excellence and Achievement (TEA) English Language Teacher Exchange is funded by the U.S. Embassy in Islamabad, Pakistan and in partnership with Vision Building Future (VBF), a Pakistani NGO. The program promotes the development of English language skills, knowledge of current English Language Teaching (ELT) pedagogies, exposure to technology related to teaching and teaching management systems, how to conduct a community of practice, and instruction in leadership skills. These professional development opportunities were accomplished through a blend of classroom and field experiences and in partnership with several departments including UNO's Intensive Language at UNO (ILUNO), International Professional Development (IPD), Teacher Education, Department of English, Service-Learning Academy, Community Engagement Center, Counseling and Psychological Services, Writing Center, Foreign Languages and Literature, and Educational Leadership. Partnerships outside the university system are Omaha Public Schools, Elkhorn Public Schools, St. Pius X/St. Leo Catholic School, and Oakland-Craig Public Schools. Each participant returns home with a unique final leadership project to be completed in their local communities. Topics for leadership plans include: the importance of E-Learning and technology, positive reinforcement in the classroom, taking care of the environment, random acts of kindness, women's empowerment through education, summer and winter vacation camps for children, and professional development workshops.
Besides the professional development aspect of the program, the participants also experience the city of Omaha and interact with local people. They learn about American culture through, not only their mentors and instructors at UNO, but also from people they meet while out in the city whether by doing shopping or sightseeing. Small and seemingly insignificant encounters can be life changing. Consider this story of transformation which began with a random act of kindness on a rainy day in Omaha.
"Me, Tayyiba, and Bushra were out to Walmart in America when it started raining, we were standing at bus stop, when an American man came in a car and offered us umbrella and left his umbrella with us. Today it is raining in my city Sialkot. My milkman came few minutes ago, I offered him raincoat. He was very grateful to me saying God bless you. I have never done this thing before." – TEA Participant Kiran Mehtab 
Another notable quality of American people that is noticed by the visiting Pakistanis, is that Americans greet you with a smile…even strangers will offer a nod and a smile. Holding doors open for people is a practice that the groups notice as well. See two quotes below which reflect on the topic of smiling.
"I also didn't know how to smile, and I didn't have anything to smile about. I learned that being a leader doesn't mean to be domineering. There are other skills you need for leadership."  
- Hina Jhanjhi 
"People of USA are the best people on the planet. Even, believe me, I didn't know how to smile. I have learned the very basic things. So many things implicitly, we have learned. What I learned in this 6 weeks, is more than what I learned in 16 years of education." - Sher Baz 
The Center for Afghanistan Studies plans to host two more groups of Pakistani teachers as part of this grant which is set to be completed by September 2024.