Catching up with the Center for Afghanistan Studies
Despite the global pandemic, the Center for Afghanistan Studies (CAS) has continued work on many exciting projects and media engagements. Read on for more details of what they've been up to this past year, and how they are forging ahead in 2021.
published: 2021/02/22
contact: Emily Krueger - International Programs
email: world@unomaha.edu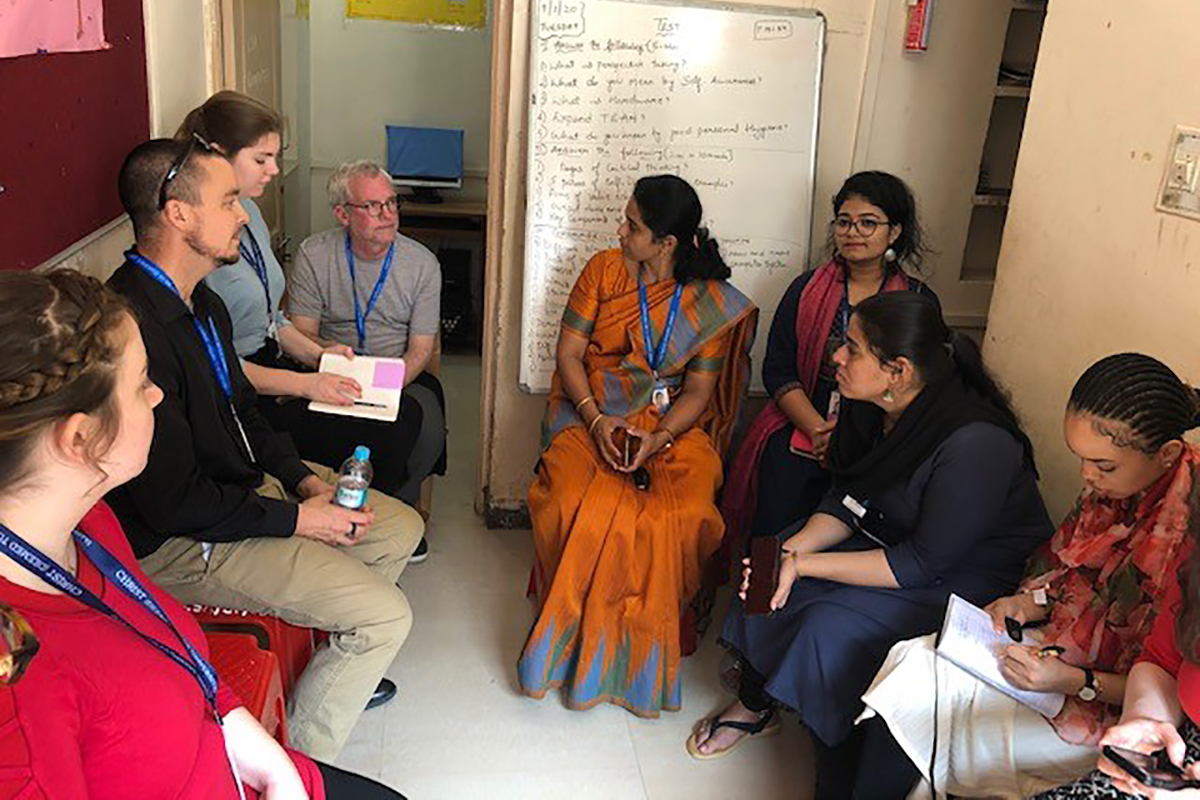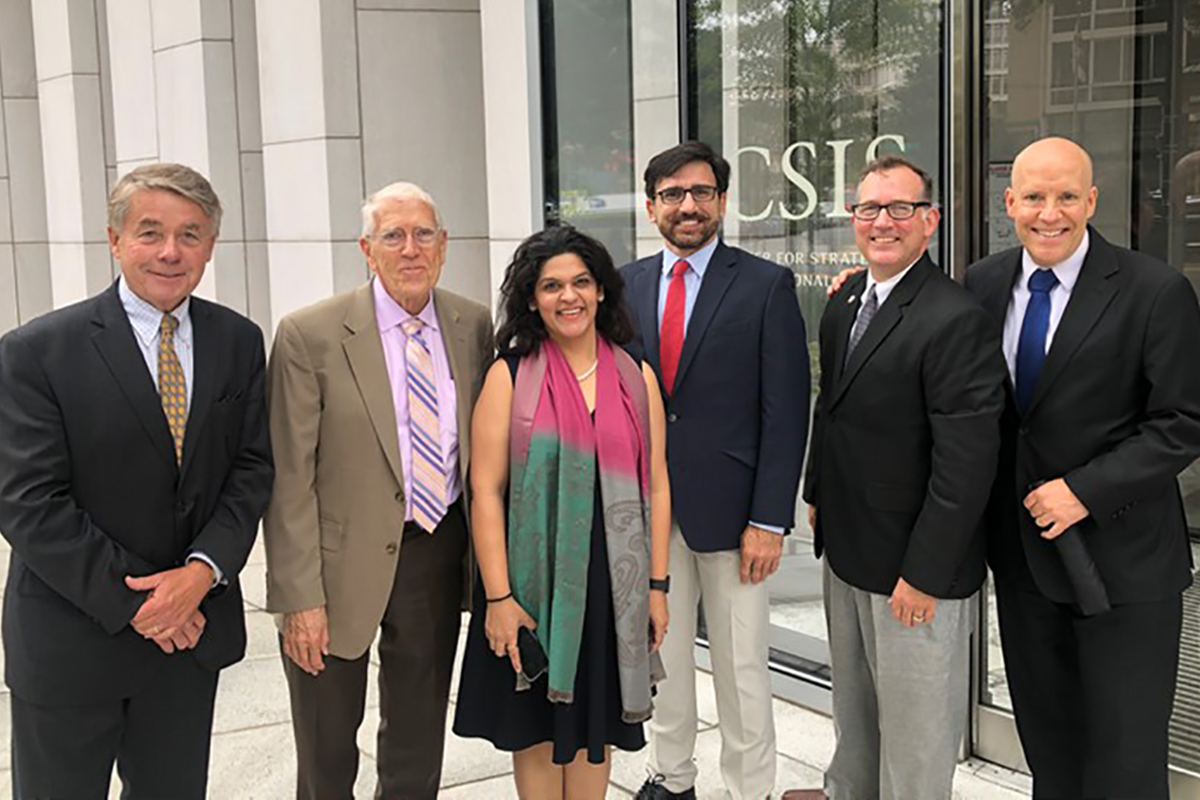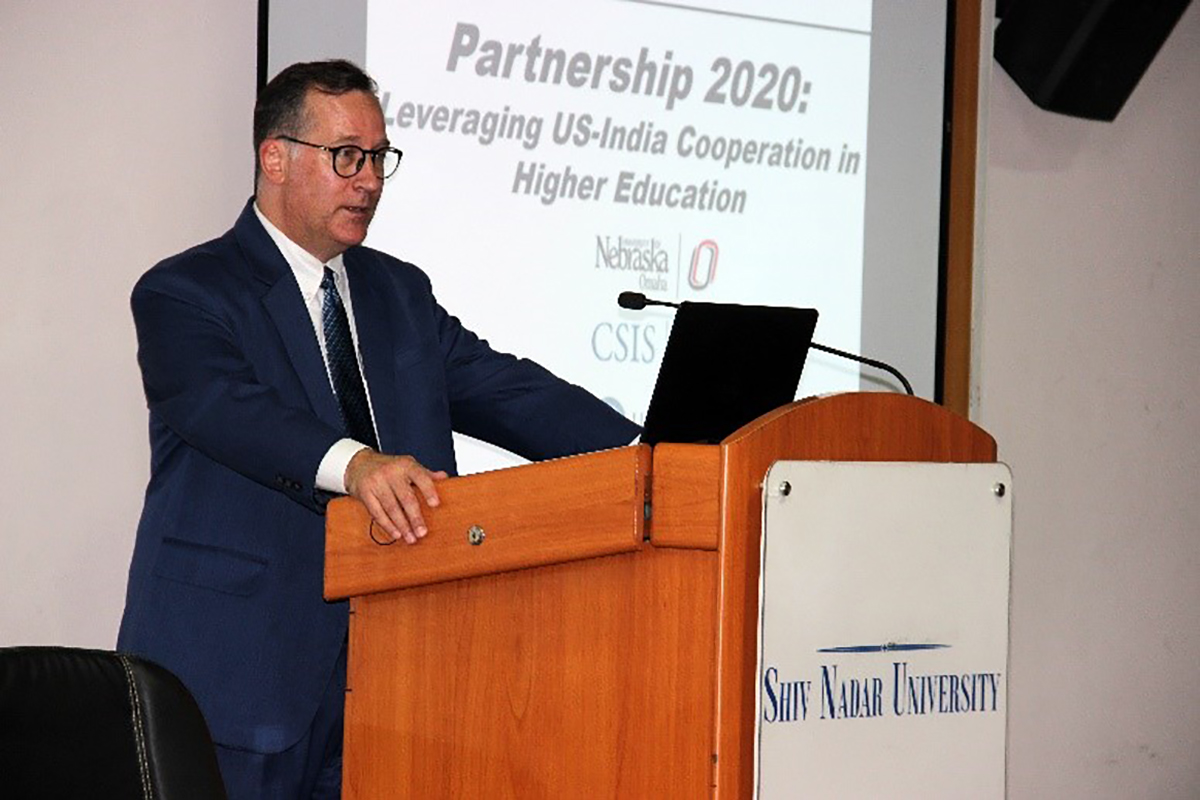 Grant Projects
UNO- Ualikhanov Kokshetau State University (UKSU) in Kazakhstan Partnership
The goal of this project, "UNO-KSU Partnership Building through Enhancement of English and STEM Teaching" is to build a partnership between University of Nebraska Omaha (UNO) and Ualikhanov Kokshetau State University (KSU), a regional university in North Kazakhstan, to enhance teacher preparation, teaching methodology, and pre-service teacher training to support English language teaching and learning, including STEM. CAS and colleagues from International Professional Development (IPD) are working together on the curriculum portion of this grant and they are presenting seminars on leadership and teaching excellence for the professors at KSU. During this time, the UNO team is working on adjusting the original project because of COVID-19. The UNO team is offering many virtual modules to make sure that the KSU professors are fully engaged and that the goals of the project are met. The UNO team is also engaging in different webinars to provide information to the broader KSU community.
The Partnership 2020: Leveraging US‐India Cooperation in Higher Education to Harness Economic Opportunities and Innovation
Projects will strengthen the strategic partnership between the US and India through tie‐ups in higher education, research on key issue areas, related economic growth, and people‐to‐people linkages. The results of this project will include: (1) at least four new or enhanced tie‐ups between US and Indian universities with each one engaging businesses, civil society, and state and local governments in an area of strategic applied research; (2) a catalog of current US‐India university partnerships; (3) a practical guide for universities to use in building successful partnerships; and (4) policy recommendations for US and India to use higher education partnerships to harness economic opportunities. Currently, the UNO team is working on monitoring and evaluating 15 different sub grants that we have awarded thus far. Most of our time is spend on reporting progress and working with UNO's grants accounting team to make sure that these grants are moving forward given all the uncertainty due to COVID-19.
UNO-Pakistan Excellence and Achievement (TEA), English Language Teacher Exchange
Pakistan Excellence and Achievement (TEA) English Language Teacher Exchange, with a budget of $1,445,241.00, is funded by the U.S. Embassy in Islamabad, Pakistan. The project is designed "to promote the development of English language skills, knowledge of current English Language Teaching (ELT) pedagogies, and the leadership skills of a select number of Pakistani high school English language teachers through a blend of classroom and field experiences. This will include community engagement activities and opportunities to network with English language teaching peers at the University of Nebraska Omaha. The number for the target audience is 106 participants. All participants will be visiting UNO and will stay in Omaha for six weeks attending lectures on pedagogy, leadership, professional development, technology and teaching management systems in addition to other fundamental skills that will improve their teaching competences. Due to Covid-19, the visit of participants is delayed until June-July 2021 but virtual sessions are to kick off in February 2021.
Community Engagement
CASA Immersion Seminars
This one-week seminar provides custom-designed programs to participants from various federal agencies who are engaged in Afghanistan and the CASA region. It is offered on campus and involves faculty from various UNO colleges. CAS has trained more than 600 participants in the last 10 years. Faculty from UNO College of Arts and Sciences, UNO College of Business Administration, College of Communication, Fine Arts and Media and International Programs offer academic contents.
Community and Civic Education on Central Asia and South Asia (CASA) Region
The Community and Civic Education on Central Asia and South Asia (CASA) Region is designed for Nebraska community schools. It is an effort to provide information on the region from experts who have worked in these regions. In the series of these guest lectures, the first free Zoom meeting will introduce Social Studies Teachers (Grades 6-12) from the Lincoln and Omaha areas to the many resources available to them regarding Central and South Asia via The Center for Afghanistan Studies. The topics will include history, current events, human and physical geography of Afghanistan and the neighboring regions. The purpose is to assist Teachers in developing their curriculum according to the Nebraska State Social Studies Standards, as well as provide their students a meaningful and relevant education experience utilizing the unique resources and talents of the Center for Afghanistan Studies at UNO. Other schools invited to attend include Bellevue, Burke, Creighton Prep, Elkhorn, Marian, Mercy, Millard, Papillion-La Vista, Pius X High School (Lincoln, NE), Ralston and Westside (District 66). This event will be hosted by Robert Holbert and Hanif Sufizada from The Center for Afghanistan Studies.
Media Engagements and Analysis
Contributions by Sher Jan Ahmadzai, Director Center for Afghanistan Studies:
Sher Jan Ahmadzai appeared in several talk shows with Voice of America Ashna TV and Radio, Voice of America Deewa TV and Radio, Voice of America Pashto TV and Radio, Radio Liberty, BBC, and Radio Television of Afghanistan on the inauguration of President Joe Biden, the new administration and its prospects for Afghanistan and the region.
In addition to appearances and interviews, Mr. Ahmadzai also wrote a piece published by The Conversation: Afghanistan peace talks begin – but will the Taliban hold up their end of the deal?

Contribution by Hanif Sufizada, Coordinator for Education and Outreach Programs
The Importance of Central Bank Governors and their Qualifications-a Comparative Analysis, Published in Dari language in local newspaper in Afghanistan
The Taliban are megarich – here is where they get the money they use to wage war in Afghanistan, published in The Conversation
Learn more about Center for Afghanistan Studies and follow us on Facebook.