Learn more about what makes UNO special:
Why UNO?
How to Apply
Intensive English Options
Housing, Campus, and Community
Campus Employment  

---
Why UNO?
There are many reasons, but here are five of the most important.
1. High-quality academic programs
UNO offers more than 200 accredited academic programs. Many have earned recognition for excellence including UNO's award-winning aviation program and the athletic training program, one of the oldest in the U.S.
Several graduate programs are ranked among the best in the nation by U.S. News & World Report:
Information and Technology Management
Public Finance and Budgeting
Nonprofit Management
City Management and Urban Policy
Criminology
Public Management Administration
Master of Business Administration
For a full listing of all UNO's academic offerings, visit the Majors and Programs page.
2. Large, diverse international campus community
In 2019, UNO had an international population of approximately 1600 students and participants.
Regular international events - field trips, cultural fairs, games, picnics - help new students get to know each other and feel at home. 
Check out what's happening on our News and Events page, and like us on Facebook.
Learn about our housing options, campus, and community.
3. Flexibility
We are adaptive to the needs of all cultures and work our best to make sure all of our students are comfortable and happy.
4. Omaha is welcoming, fun, and affordable
Check out some of the recognition Omaha has earned in recent years:
#1 Best City with the Biggest Bang for Your Buck (The Fiscal Times)
#1 Most Recession Proof City (Brookings Institute)
#2 America's 10 Best Cities for Professional Women (Motovo Blog)
#2 Best City for Recent Grads (The Daily Beast)
#3 Best City to Live, Work and Play (Kiplinger's Personal Finance Magazine)
#5 Best City for Young Professionals (Forbes)
#5 Top 10 Cities with Best Music Scenes Outside Nashville, NYC and LA (Livability)
#9 Top 10 Cities for College Graduates (MSN)
#9 The 10 Best Cities for Young Entrepreneurs (NerdWallet.com)
#13 Best 35 U.S. Cities for People 35 and Under (Vocativ.com)
One of the 20 Awesome Cities You Need to Visit in Your 20s (Huffington Post)
One of the 10 Best Cities for Millennials Right Now (The Atlantic Wire)
5. Commitment to international students and our global mission
UNO's International Admissions and Advising office is a one-stop shop for everything you need:
Visa assistance
Airport pickup
Housing arrangements
Advice on financial aid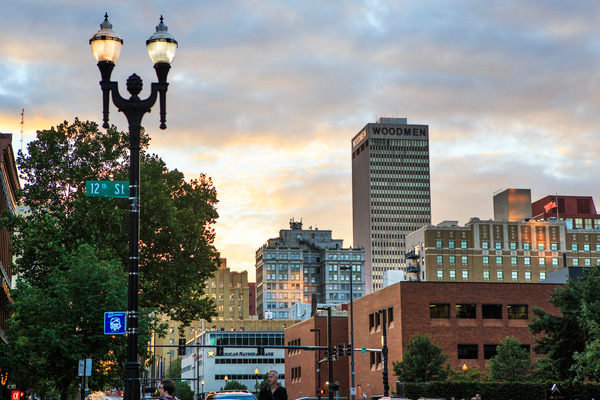 ---
How to Apply
Learn more about applying for Intensive English (ILUNO), Undergraduate, and Graduate programs at UNO.
Students applying for undergraduate admission and are academically eligible for undergrad admission but are not meeting the English Proficiency requirement may be eligible for Conditional Admission.
Learn about admission into the IPD English for Professionals Program

Learn about SEVIS and immigration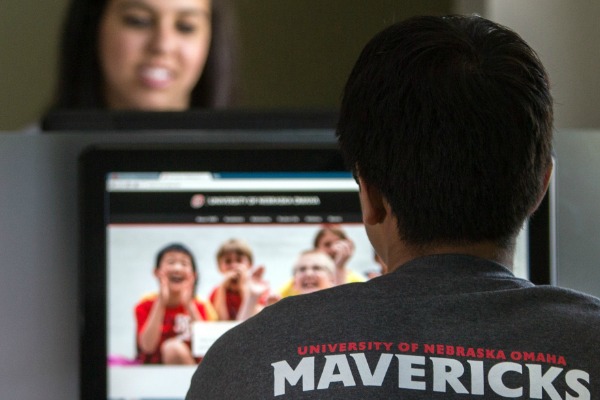 ---
Intensive English Options
UNO's two different intensive language programs address the needs of all English-language learners:
ILUNO Intensive English
Intensive, experienced, and personalized. ILUNO is one of the oldest and largest intensive English programs in the central United States, having taught international students for 35 years.
Students are in class 21 hours or more every week.
Sessions last eight weeks and are scheduled six times throughout the year.
Through a collaborative process with their instructors, new ILUNO students evaluate their English language ability and set academic goals.
Students begin at one of seven levels – beginning to advanced.
The Advantage Track allows many students to begin undergraduate work without taking the TOEFL.
Learn about ILUNO Intensive English
IPD English for Professionals
International Professional Development delivers short-term, intensive training in English language and communications skills – all in a business context.
Since 1989, professionals from around the world have come to IPD to gain a competitive edge in an increasingly interconnected global marketplace.
Participants are in class 27 hours or more every week.
They attend seminars in business and intercultural communications.
They are paired with a mentor who has business experience in the area to discuss personal goals for professional development, ideas for networking, or other topics that the participants wishes to discuss.
They improve their English ability and increase their knowledge of global business practices.
They also develop their professional networks while becoming immersed in Omaha's international business community.
Learn about IPD English for Professionals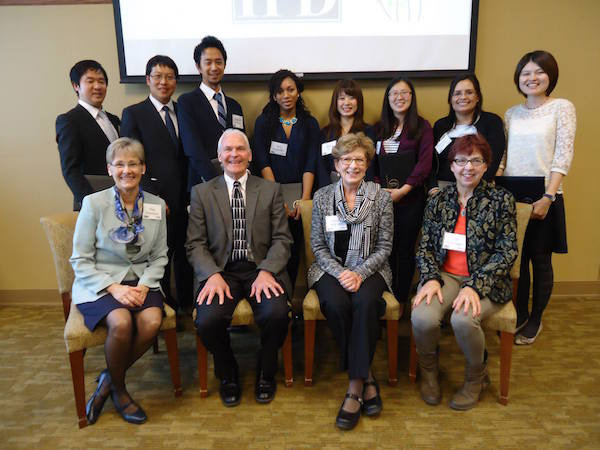 ---
Housing, Campus, and Community
Enjoy the convenience of on-campus living or live in a nearby neighborhood. 
Study at the library, dine at the student center, and get a workout at the gym. Then walk to a movie or enjoy a night out on the town with friends. It's all within easy reach at UNO.
Learn about our housing, campus, and community
Explore on-campus, off-campus, and temporary housing options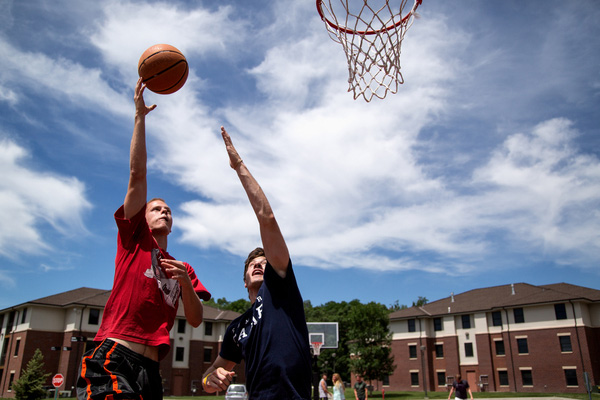 ---
Campus Employment
UNO depends on student employees to augment its employment ranks. Approximately 29% of on-campus employees are student workers and work-study student workers.
While finances are the primary reason for working, other reasons motivating students to work include: enjoyment, social interaction, career exploration, and time management.
Students seeking work experience on-campus during school can gain assistance through Student Employment Services. 
Learn about student employment