UNO Hires Coordinator for Volunteering and Civic Engagement Programs
The Office of Engagement officially welcomes Toni Monette as the new coordinator for Volunteer and Civic Engagement Programs at UNO.
published: 2022/11/18
contact: Robyn Loos - Office of Engagement
email: rloos@unomaha.edu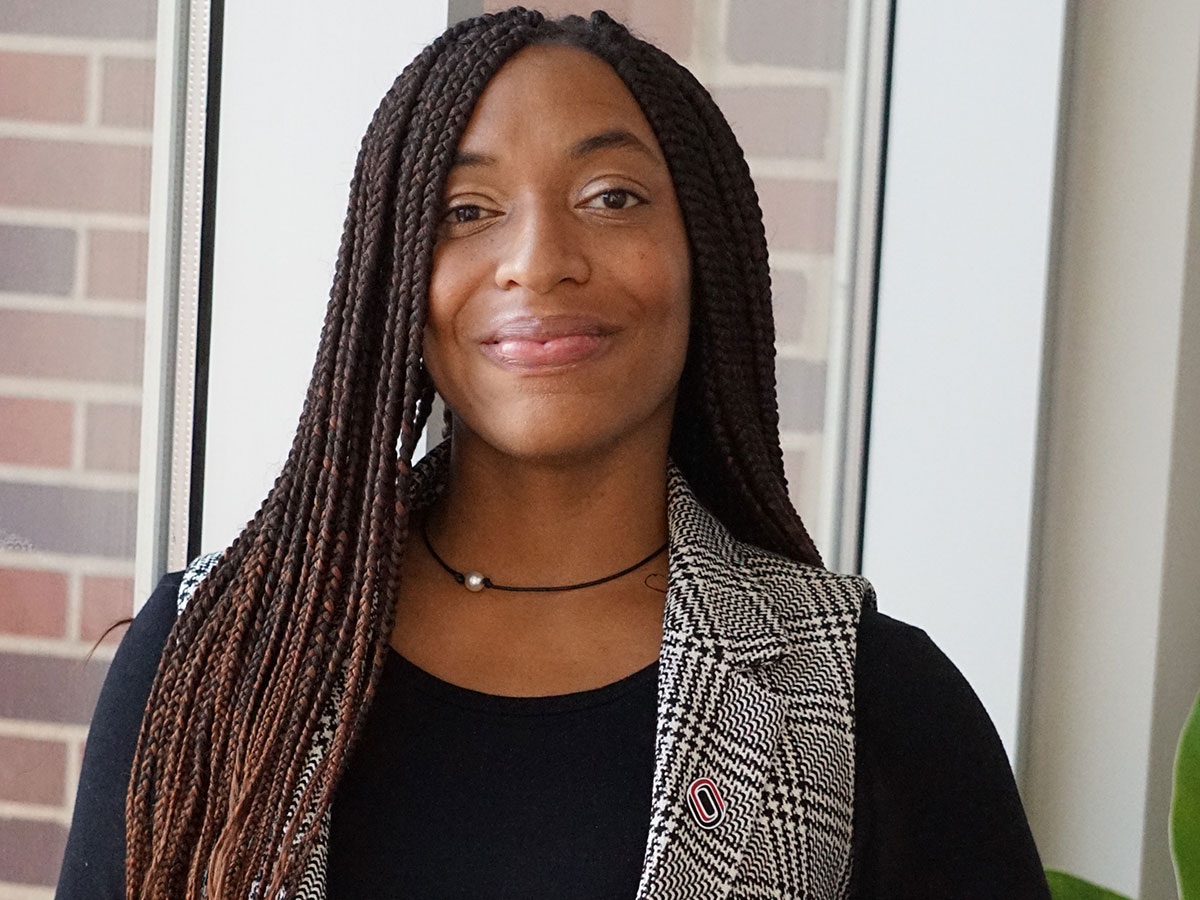 Toni Monette, Volunteer and Civic Engagement Coordinator
Toni Monette comes to UNO with a wealth of experience related to civic engagement, voter engagement, and volunteerism.
Monette graduated from UNO in May 2012 with a degree in Political Science and has worked in many positions aligning with civic engagement, coordination, and nonprofits. As an undergraduate student at UNO, Monette was a member of Zeta Phi Beta Sorority, Inc. and actively participated in community service. She truly understands how civic engagement and service impact the overall student experience and competitive advantage.
In her role with the Office of Engagement, she will work with the campus, especially UNO students, to coordinate opportunities for civic engagement and volunteer service. She will lead important programming and events like UNO's Signature Service Days, 60 minutes of service, and more.
Monette is currently on the board of the League of Women Voters U.S., serving as secretary and co-chairs, the Diversity, Equity, and Inclusion committee and is a member of the Advocacy and Litigation committee. Her extensive knowledge about voter engagement will be invaluable as UNO works to maintain strong student voter participation.
The next signature service day is MLK Day in January 2023. To receive information about Signature Service Days, volunteering opportunities/requests, as well as civic engagement opportunities, please email her at tmonette@unomaha.edu.
Related Links: