New Voter Resources for Campus Now Available Online
The new Voter Engagement website is dedicated to providing the UNO community with resources about voting.
published: 2022/11/03
contact: Robyn Loos - Office of Engagement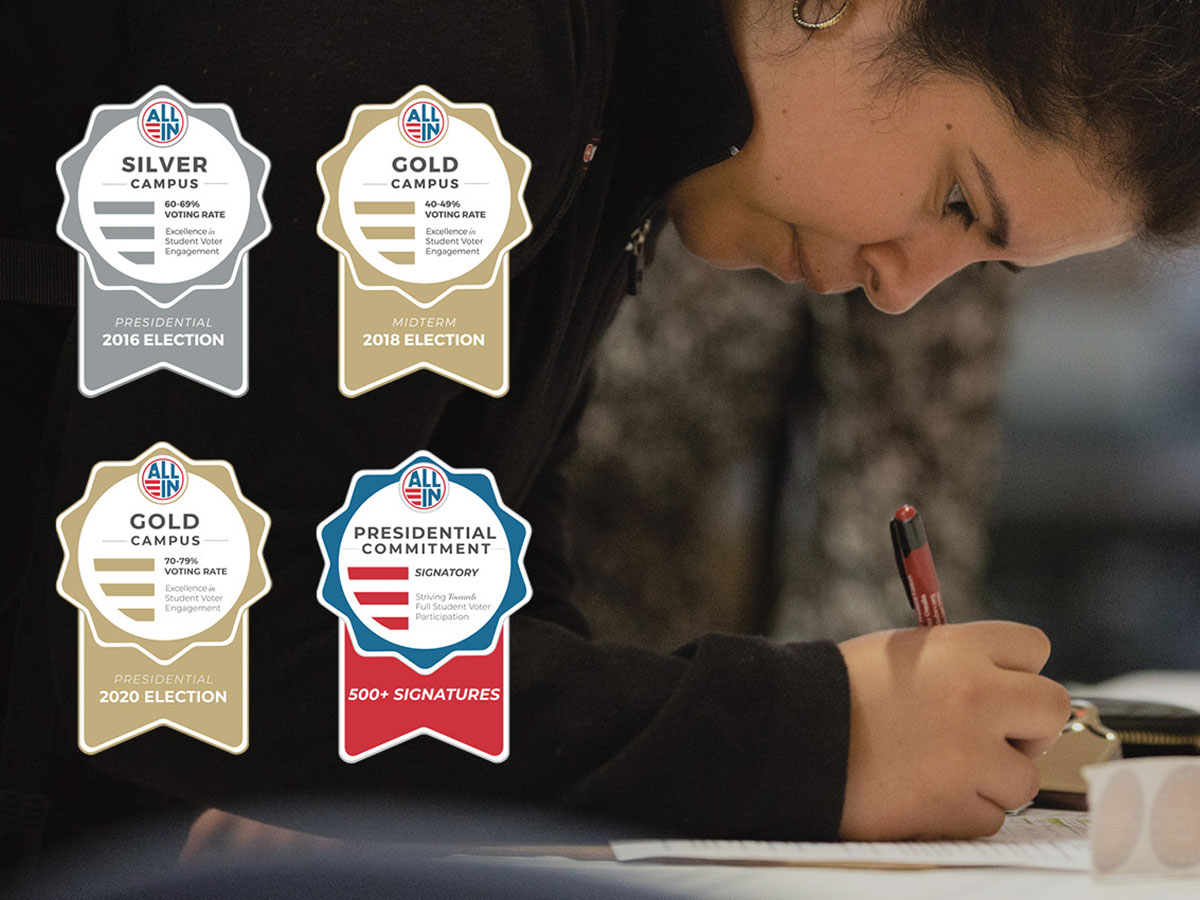 With a voter registration rate of more than 85 percent, the University of Nebraska at Omaha (UNO) joins a small collection of universities nationwide with exceptionally civic-minded students. Thanks to a new Voter Engagement website launched in October, it's now easier than ever for students, faculty, staff, and the community to explore nonpartisan voting resources in one place. The website was created by the UNO Office of Engagement in collaboration with the UNO Student Government Association.
About the Site
If you have not yet registered to vote, this is your first election, or you haven't familiarized yourself with the positions and policies being voted on, you likely have some questions and that is where UNO comes in!
Visit the Voter Engagement website
Nebraska Secretary of State Resources

TurboVote
UNO participates in TurboVote, a free, non-partisan online tool that helps Americans register to vote, request absentee ballots, and sign up to receive text or email reminders about registration deadlines, upcoming elections, and where to vote.
TurboVote arrived at UNO in 2021 as a student-led effort to help UNO students, faculty, and staff answer many of those questions people face they prepare to cast ballots on Election Day.
Nathan Johnson, one of the students who spearheaded the project, said the push to bring the platform was borne out of a desire by students to take disparate campus get-out-the-vote efforts to a higher level.

UNO TurboVote can be accessed from the Voter Engagement website.
Additional Information
If you have questions about the Voter Engagement website or suggestions for additional resources please email Sara Woods, Chief Engagement Officer, at swoods@unomaha.edu.