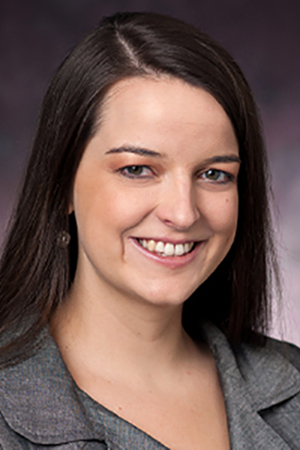 Erin Kearns, Ph.D.
Assistant Professor
School of Criminology and Criminal Justice
---
email:
office:
6001 Dodge Street, 218 CPACS
Omaha, NE 68182-0149
department phone:
Additional Information
Education
Ph.D. Criminology and Public Policy, American University
Professional Experience and Expertise
Dr. Erin Kearns' primary research seeks to understand the relationships among terrorism, media, law enforcement, and the public. Her publications include articles on why groups lie about terrorism, media coverage of terrorism and counterterrorism, public perceptions of terrorism and counterterrorism practices, and relationships between communities and law enforcement. Her work has been funded through sources including the Department of Homeland Security Science and Technology Directorate and featured on numerous media outlets including CNN, The Economist, NPR, the Washington Post, and Vox. Dr. Kearns is currently a National Strategic Research Institute (NSRI) Fellow. She serves on the editorial boards of Criminal Justice & Behavior, Studies in Conflict and Terrorism and Dynamics of Asymmetric Conflict and has served as a consultant for the Police Foundation and the Department of Justice's Office of Community Oriented Policing.