New Policy Lab Explores Data, Trends in Education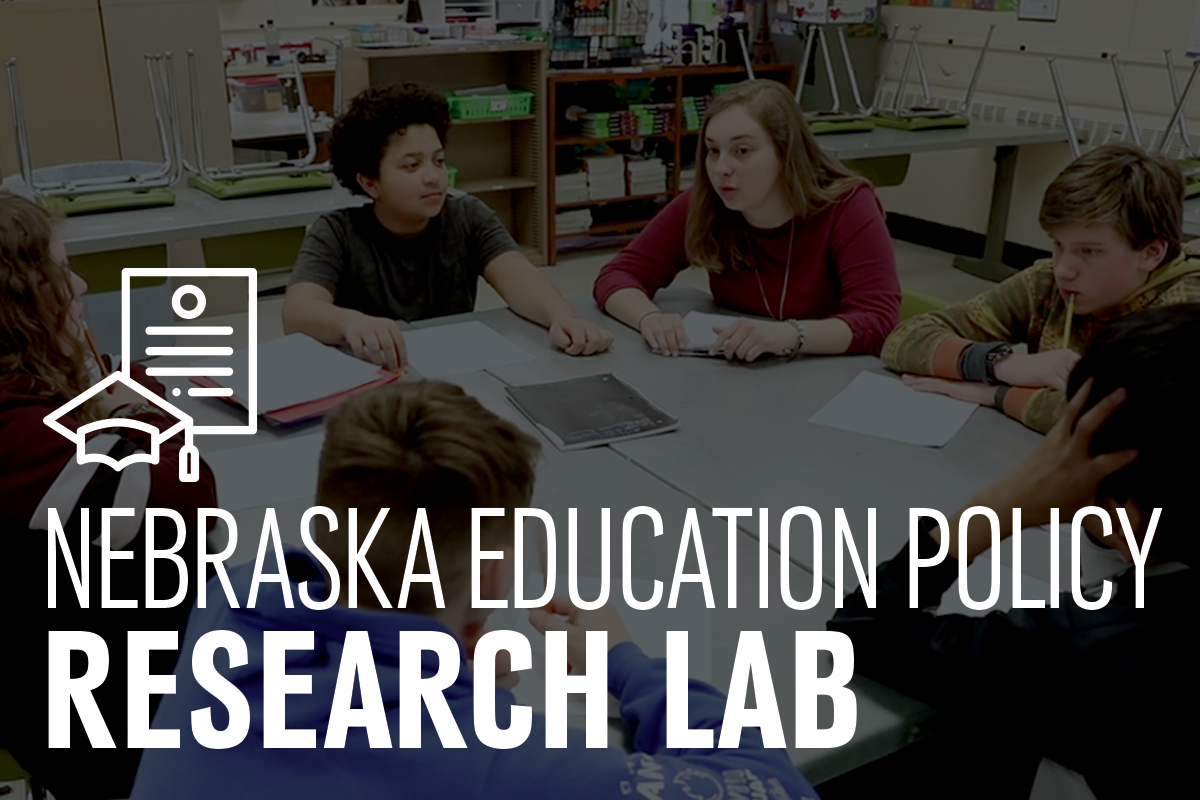 Doctoral students in the Department of Educational Leadership, with help from scholars across campus, explore trends and issues in education through the Nebraska Education Policy Research Lab.
Thanks to a partnership between UNO and the Nebraska Department of Education (NDE), doctoral students in the Department of Educational Leadership (EDL) are answering important questions about education through the Nebraska Education Policy Research Lab (NEPRL).
NEPRL is a collaborative team of researchers, educational leaders, policy leaders, and educators conducting rigorous research for the purpose of developing a body of evidence-based policy solutions that can be shared and applied widely within the Nebraska education system. Research findings will be distributed as white papers, scholarly journal manuscripts, dissertations, presentations, and workshops to inform policy decision-makers and the broader public.
Educational Leadership Chair, Tami Williams, Ed.D., helped launch NEPRL in 2020 with NU Collaboration Initiative grant funding.
"Through a formal trusted relationship with NDE, UNO has secure access to longitudinal data sets. The data sets have been stripped of personally identifiable info, but retain key demographics about various populations. Student researchers from our department, alongside student statisticians from UNO's Department of Mathematical and Statistical Sciences, are working as partner practitioners, taking deep statistical dives into the data," explains Williams.
Nebraska Education Policy Research Lab

"An example of a current research project explores teacher retention. Student researchers are analyzing several years of teacher attrition and mobility data. We'll be able to see where Nebraska teachers are moving between districts or buildings, and where the patterns have landed over the years, both during and before the pandemic."
Brian Stevens, principal at Westbrook Elementary School and UNO student researcher for the teacher retention project, explains the benefits of the partnership, "As a principal, I regularly reference my building and district data on teacher attrition so that we can better retain staff. Being part of NEPRL as a doctoral student allows me to look through a broader lens and explore statewide trends for my dissertation study. It has been fascinating and valuable to learn about data exploration with such a large data set."
"We have always been proud of our UNO student researchers," said Dr. Williams. "Through NEPRL, it is our intention to assist student research in scope and reach. It is a very exciting time for UNO EDL."
---
This story appeared in the most recent issue of the College of Education, Health, and Human Sciences Annual Report.