Research | Discovery | Innovation
Embedded Visuomotor Coordination
Dr. Aaron Likens
Rhythmic coordination serves as the basis for essential functions such as walking and chewing, but also facilitates other complex forms of behavior ranging from language production to interpersonal relationships. The proposed work focuses on a particular form of coordination known as visuomotor coordination – motor coordination constrained by visual perceptual variables.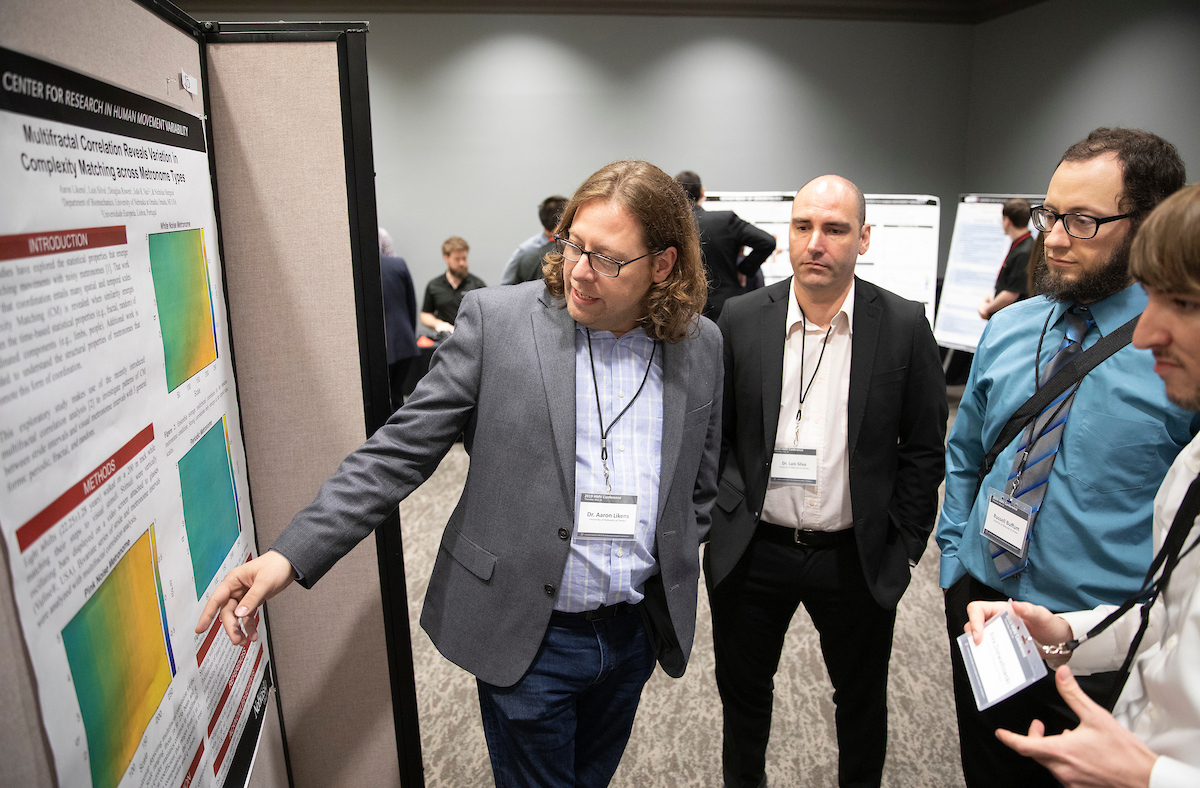 Significance
Many clinical populations have difficulty performing tasks that require visuomotor coordination. Results from the proposed research will inform how vision constrains motor coordination. 
These results could (1) be translated into rhythmic stimuli for clinical settings and (2) shed light on why some rhythmic stimuli are more effective than others in attenuating coordinative deficits, and ultimately, lead to new interventions.