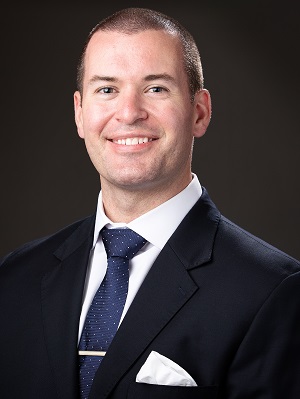 David Kingston
Biomechanics, Assistant Professor
---
email:
office:
BRB  242
office phone:
personal website:
note:
This profile is pulling in data from Digital Measures. Postings on personal websites or social media do not indicate that the individual is speaking on behalf of UNO.
General Information
---
Biography
Current research objectives are to inform data-centric surgical decisions, evaluate postoperative gait rehabilitation, and improve mobility in persons with diabetes and children with cerebral palsy. My background is in biomechanics, with specific skillsets in 3D human movement analyses, pressure distributions on human tissue, musculoskeletal modeling of knee joint loading, and both surface and indwelling electromyography of lower limb muscles.
Teaching Interests
Undergraduate - Clinical biomechanics, ethics, introductory biomechanics. Graduate - 3D kinematics and kinetics of human movement.
Research Interests
Applied - Rehabilitation and functional outcomes of joint and whole body mobility. Basic - Musculoskeletal modeling of lower limb joint contact forces, intersegmental and plantar pressure distributions.
Service Summary
Director - Movement Analysis Core Center for Research in Human Movement Variability
Awards and Honors
Superior Paper Award, Scholarship/Research - 2021
Education
Ph D, University of Waterloo, Waterloo, Ontario, Canada, Kinesiology, Biomechanics, 2019
MS, Queen's University, Kingston, Ontario, Canada, Biomechanics, 2013
BS, Queen's University, Kingston, Ontario, Canada, Kinesiology and health studies, 2011
Scholarship/Research/Creative Activity
---
Selected Publications
Buchman-Pearle, Jessa, Kingston, David, Acker, Stacey. 2021. Lower Limb Movement Pattern Differences Between Males and Females in Squatting and Kneeling, Journal of Applied Biomechanics, 37, 3, 204-214.
Kingston, David, Linassi, A., Zucker-Levin, Audrey. 2020. Changes to stance limb peak, cumulative, and regional plantar foot forces among normal walking and three mobility aids in healthy older adults, Gait and Posture, 81, 96-101.
Kingston, David, Acker, Stacey. 2020. Development of a Full Flexion 3D Musculoskeletal Model of the Knee Considering Intersegmental Contact During High Knee Flexion Movements, Journal of Applied Biomechanics, 36, 6, 444-456.
Kingston, David, Acker, Stacey. 2018. Thigh-calf contact parameters for six high knee flexion postures: Onset, maximum angle, total force, contact area, and center of force, Journal of Biomechanics, 67, 46-54.
Service
---
Department, College, and University
Movement Analysis Core, Other, Director of Core services, activities, and training of users and staff; maintenance of research equipment within the Biomechanics Research Building; and long-term strategic planning for external client projects., 12/15/2020 - present
Professional
BMJ Open Sport & Exercise Medicine, Reviewer, Ad Hoc Reviewer, 10/01/2019 - 10/31/2019
IEEE Translational Engineering in Health & Medicine, Reviewer, Ad Hoc Reviewer, 03/01/2020 - 03/31/2020
Journal of Applied Biomechanics, Reviewer, Ad Hoc Reviewer, 01/01/2020 - 01/31/2020
Journal of Biomechanics, Reviewer, Ad Hoc Reviewer, 12/01/2020 - present
National Science Foundation, Reviewer, Grant Proposal, 11/12/2020 - present