UNO Theatre Invites You To Our Stage
Theatre Begins Here! Your Seats Are Ready.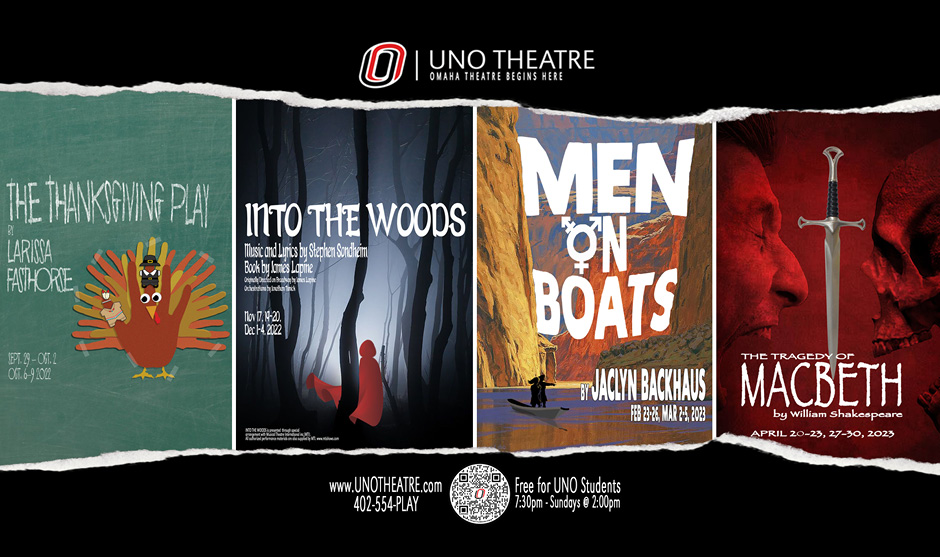 From set design and construction to costumes and lighting, and the performers on stage, UNO Theatre really is the place where theatre begins. We have another exciting season of live performances lined up and we invite you to be a part of our season. Our productions involve UNO students and others from the greater metropolitan Omaha area. Performances are live on stage, as well as on different virtual platforms.
See this year's shows and learn how to get tickets here