UNO Theatre is committed to building community and keeping our art form alive during these challenging times. All productions will involve both UNO students and others from greater metropolitan Omaha.

We will deliver performances live on stage as well as on different virtual platforms including video, streaming video on demand.
Our Next Show

Ernest in Love
Book & Lyrics by Anne Croswell
Music by Lee Pockriss
Director: Ron Zank
Performances: Apr 21-24, 28-30, May 1, 2022

A witty adaptation of Oscar Wilde's sparkling play about social hypocrisy among Victorian England's wealthy elite.
Tickets
General Admission - $20
Preview Performances - $10 (First Thursday Performance Only)
UNO students FREE w/MavCARD. Students go to the Box Office during the times listed below to get your free tickets
Box Office Hours

Coming soon!
---
---
Past 2021-2022 Shows: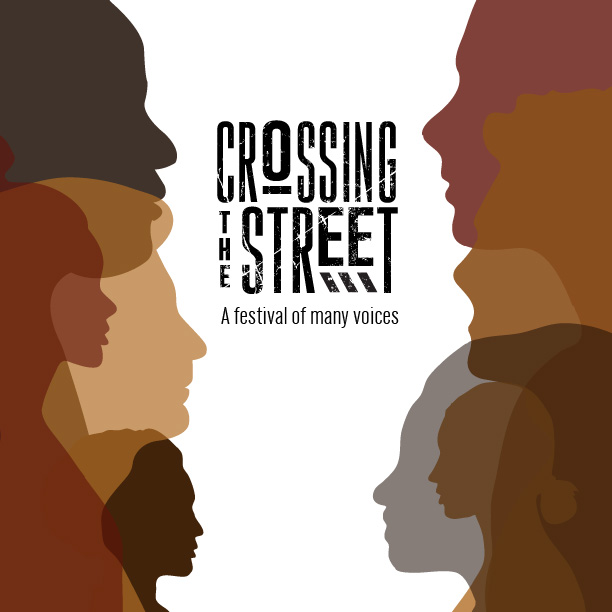 Crossing the Street: A Festival of Many Voices

The Plays and Playwrights:
8 Wheels for Betty by Robert J. Nutt
Assumed Positions by Natyna Bean
Can't Hold Water by Margo L. Rofé
Oakland Society of Supernatural Beings by Christian St. Croix
Hairy Girls Face the End of the World by Isabella Martinez
Pearl by Jocelyn Reed
White Iris by linda maria girón
Performances: March 2, 4-6, 10-13, 2022

UNO Theatre presents Crossing the Street: A Festival of Many Voices, our first production of 2022. In America, we "Cross the Street" to avoid difficult dialogues, but we also cross to engage them. What adventure could be bigger than sharing what we experience, or examining what we don't know?
A unique student-directed performance project, Crossing the Street is a festival of short plays, poetry, and art designed to give opportunities to performers across a range of ethnicities, ages, and the gender spectrum.
Live performances in the Weber Fine Arts Theatre.
---
The Curious Incident of the Dog in the Night-time
Based on the novel by Mark Haddon
Adapted by Simon Stephens
Directed by D. Scott Glasser
Performances: Nov 18-21, Dec 2-5, 2021
Nov 21 | Sensory-Friendly Performance
Dec 2, 3, 4 | ASL Interpretation Performances

UNO Theatre presents "The Curious Incident of the Dog in the Night-time" our second performance of the year. Fifteen-year-old Christopher has an extraordinary brain, but everyday life is challenging. When the neighbor's dog turns up dead, and he's suspected, Christopher embarks on an adventure to solve the mystery that takes him beyond his familiar street and overturns his world as well as ours.
Make plans to join us as we continue a season of big adventure!
---
She Kills Monsters
by Qui Nguyen
Oct 7-9, 10, 14-16, 17, 2021
UNO Theatre presents "She Kills Monsters" our first performance of the year. The show, by Qui Nguyen and directed by Denise Chapman, is a dramatic comedy set in the world of fantasy role-playing games, Agnes embarks on an adventure rich with elves, ogres, and homicidal fairies, while trying to understand the sister she didn't really know. Adventure starts at home, but what do we learn along the way?
---
Previous Seasons
2020-2021
- The QWIT Festival (Queer and Women's Inclusive Theatre)
- Songs For A New World
- Unsex Me Here, Shakespeare
- The Wind in the Willows
2019-2020
- Dogfight
- Orlando
- Blood at the Root
2018-2019
- The Clearing
- The Secret Garden
- Colonel's Chicken: A Fairy Tale
- The Wolves
2017-2018
- Our Town
- Spring Awakening
- The Revolutionists
- Marat/Sade
2016-2017
- Shakespeare's Dog
- A War of Roses
- The Guard
- Tales of the Lost Formicans
2015-2016
- Dracula
- The Threepenny Opera
- Cloud 9
- Kwaidan: Japanese Ghosts and Demons
2014-2015
- Hedda Gabler
- UNO Theatre Festival
- Freakshow
- As You Like it
2013-2014
- The Cripple of Innishmaan
- Elektra
- Death by Design: A Comedy with Songs and Murder
- The 25th Annual Putnam County Spelling Bee

2012-2013
- Titus Andronicus
- Mirror of the Invisible World
- The Archaeology of Dreams
- Or,
- Female Transport