Where Omaha Theatre Begins
Here in UNOTheatre, all productions involve both UNO students and others from the greater metropolitan Omaha area.
We deliver performances live on stage, as well as on different virtual platforms including video and streaming video on demand.
Jump to:
UNOTheatre 2022-2023 Season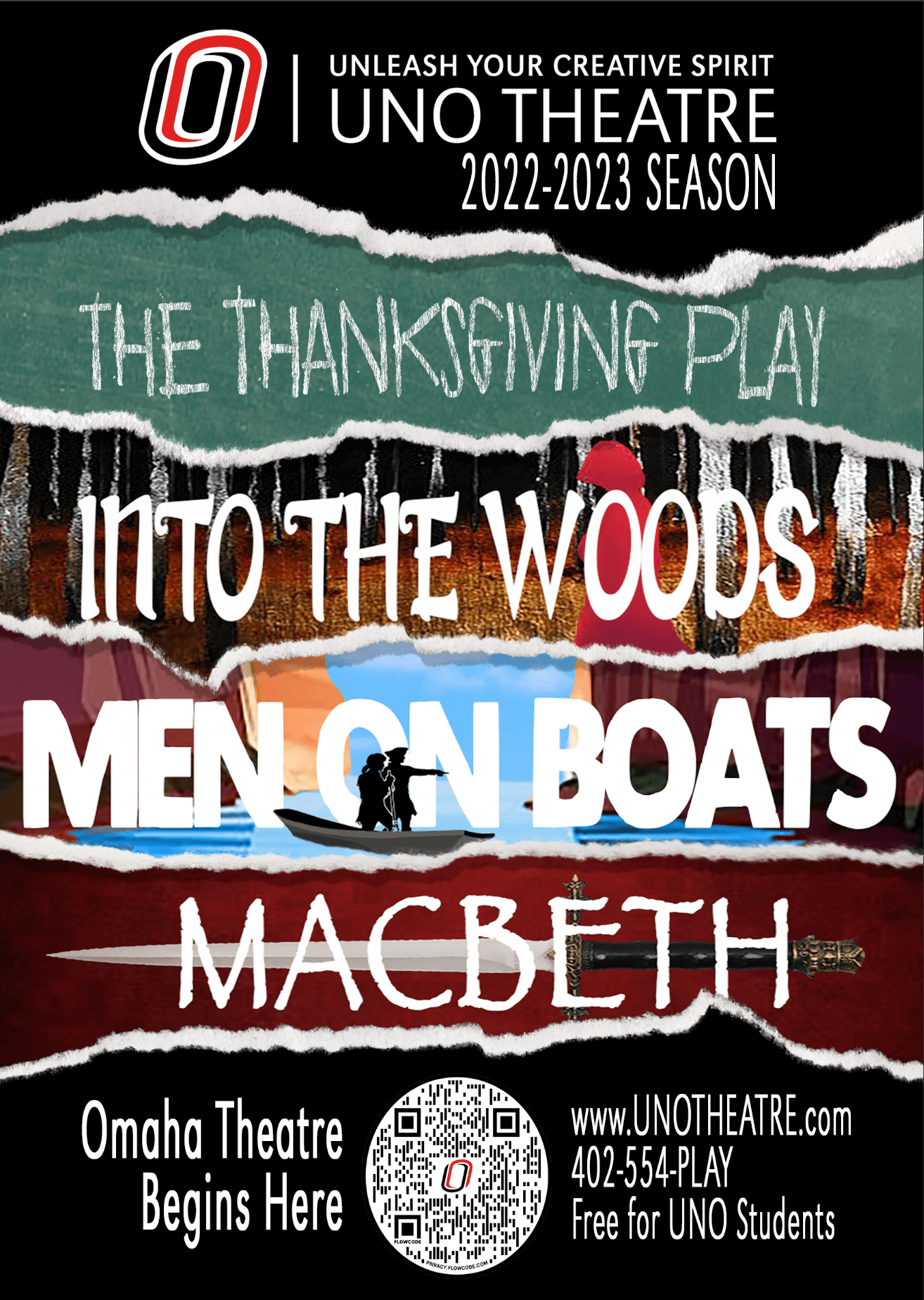 Our Shows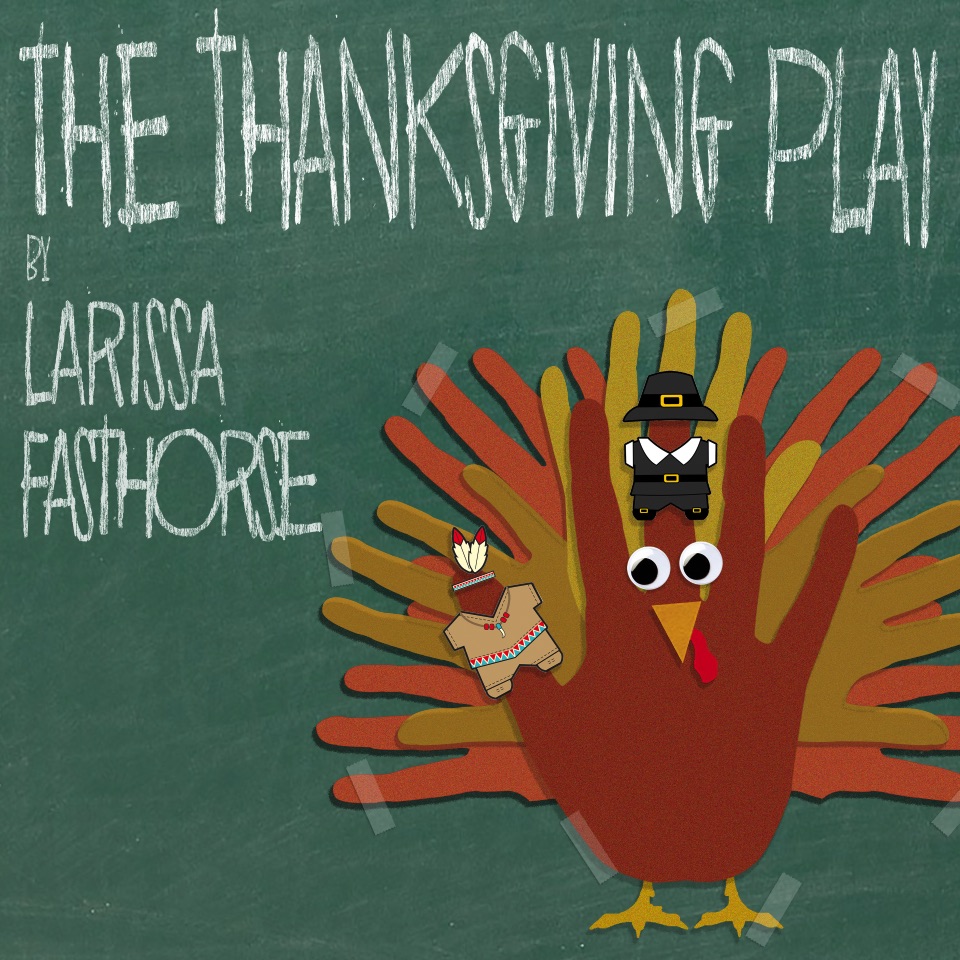 THE THANKSGIVING PLAY
by Larissa FastHorse
" . . . you need to kill a turkey."

In this biting satire, four actors attempt to create a culturally sensitive performance of the first Thanksgiving, and succeed—in getting it so, so wrong.

See it BEFORE it premieres on Broadway next Spring!
September 29–October 1 (7:30 P.M.)
October 2 (2:00 P.M. matinee)
October 6–8 (7:30 P.M.)
October 9 (2:00 P.M. matinee)
---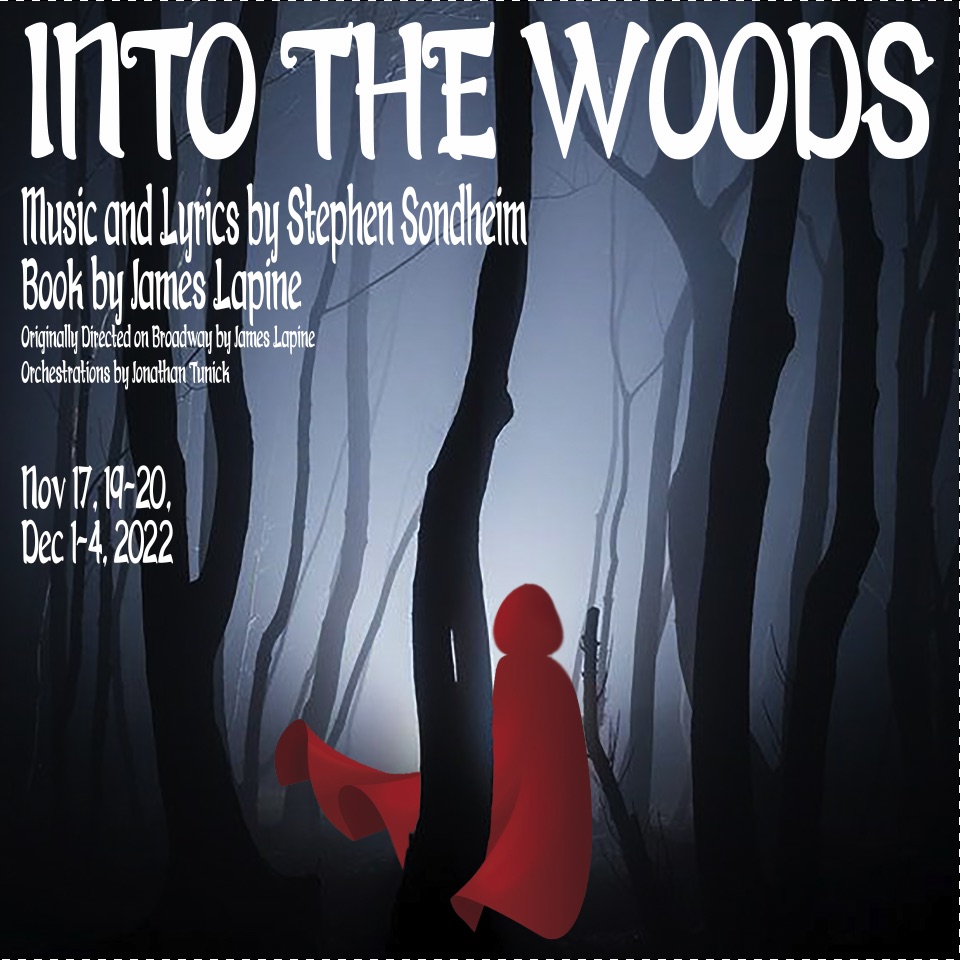 INTO THE WOODS
Music and Lyrics by Stephen Sondheim, Book by James Lapine
"Careful the wish you make . . ."

This funny and dark take on familiar fairy tale characters demonstrate the danger of getting your heart's desire—and what happens after "happily ever after."

Our tribute to the genius of the late Stephen Sondheim.
November 17 & 19 (7:30 P.M.)
November 20 (2:00 P.M. matinee)
December 1–3 (7:30 P.M.)
December 4 (2:00 P.M. matinee)
---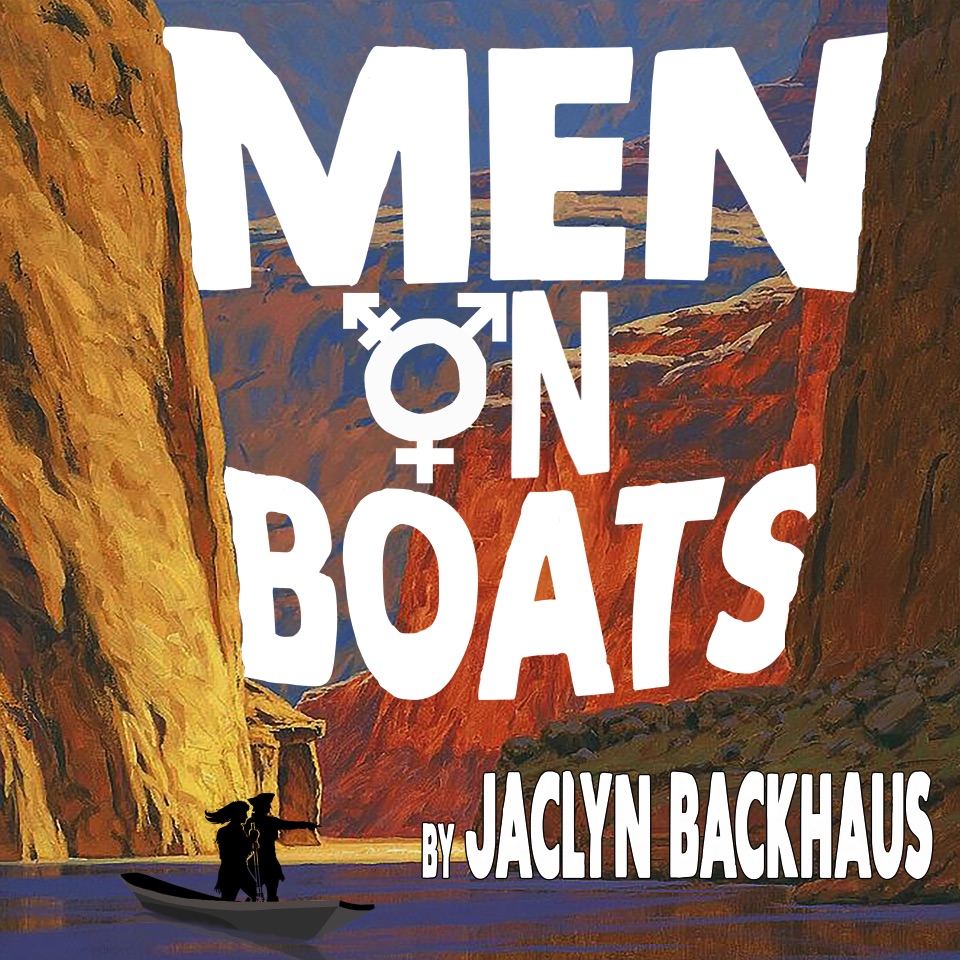 MEN ON BOATS
by Jaclyn Backhaus
"Oars up!"

A (somewhat) true theatrical exploration of the Green and Colorado Rivers in 1869, by a one-armed captain and his dedicated crew, with all the twists and turns of a rafting trip.

History reconsidered, with a cast of non-binary and female performers.
February 23–25 (7:30 P.M.)
February 26 (2:00 P.M. matinee)
March 2–4 (7:30 P.M.)
March 5 (2:00 P.M. matinee)
---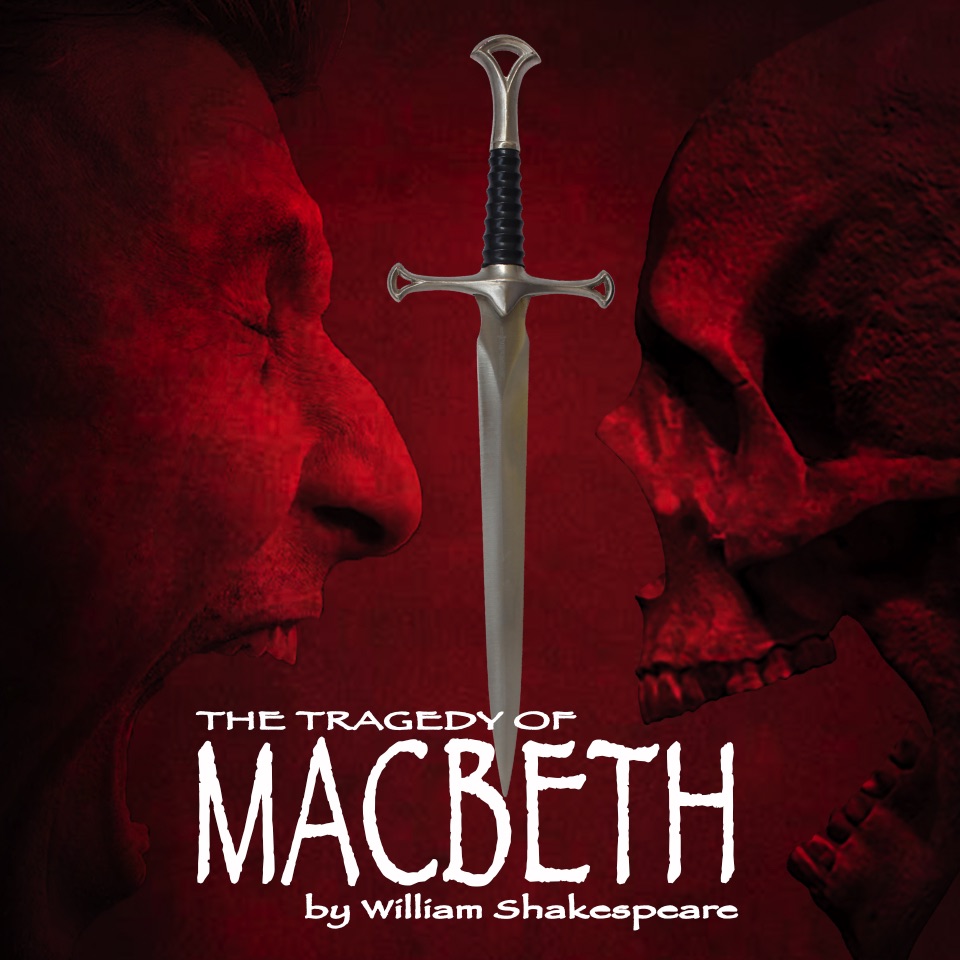 THE TRAGEDY OF MACBETH
by William Shakespeare
" . . . something wicked this way comes."

This classic bloody tale of fate, treachery, and revenge moves swiftly through the rapid rise of Macbeth from a general to king of Scotland.

A unique staging just for UNO's theatre space.
April 20–22 (7:30 P.M.)
April 23 (2:00 P.M. matinee)
April 27–29 (7:30 P.M.)
April 30 (2:00 P.M. matinee)
---
Box Office Hours
Coming soon!
---
Tickets
General Admission – $16
General Admission to Musicals – $20
Preview Performance Admission – $10 (First Thursday Performance Only)
UNO students get in FREE with your MavCARD. Go to the box office before the performance to get your free ticket.
Previous Seasons
2021-2022
She Kills Monsters
The Curious Incident of the Dog in the Night-time
Crossing the Street
Ernest in Love
2020-2021
Songs for a New World
The Wind in the Willows
2019-2020
Dogfight
Orlando
Blood at the Root
2018-2019
The Clearing
The Secret Garden
Colonel's Chicken: A Fairy Tale
The Wolves
2017-2018
Our Town
Spring Awakening
The Revolutionists
Marat/Sade
2016-2017
Shakespeare's Dog
A War of Roses
The Guard
Tales of the Lost Formicans
2015-2016
Dracula
The Threepenny Opera
Cloud 9
Kwaidan: Japanese Ghosts and Demons
2014-2015
Hedda Gabler
UNO Theatre Festival
Freakshow
As You Like It
2013-2014
The Cripple of Innishmaan
Elektra
Death by Design: A Comedy with Songs and Murder
The 25th Annual Putnam County Spelling Bee
2012-2013
Titus Andronicus
Mirror of the Invisible World
The Archaeology of Dreams
Or,
Female Transport