Dzintra Erliha To Perform at Strauss Performing Arts Center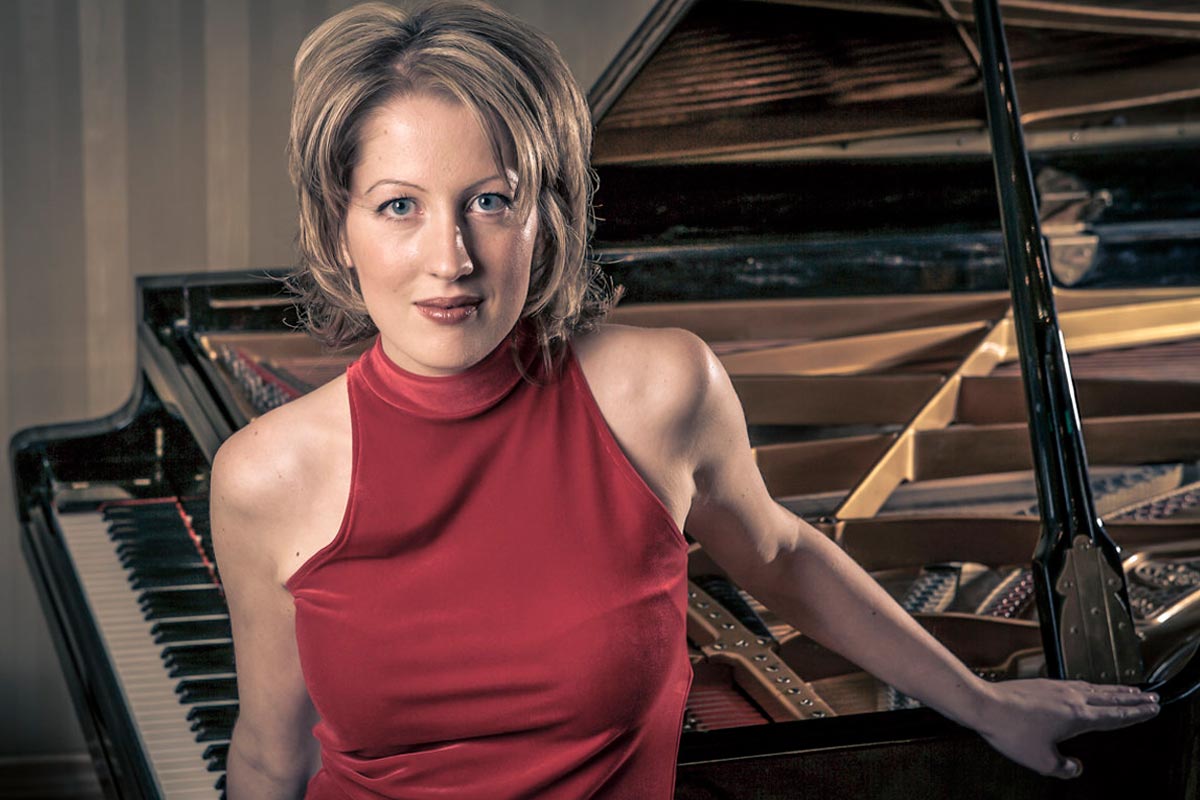 Experience these two professional musicians live.
---
Carolyn True, Piano
Tue. Oct 8 | 7:30 - 9pm
Dzintra Erliha, Piano
Thu. Oct 24 | 7:30 - 9pm
---
Carolyn True
Carolyn is a pianist equally at home on the concert stage and in the teaching studio. She walks the delicate balance between teaching at Trinity University, giving workshops, master classes, seminars, and adjudicating, and actively performing as soloist and chamber musician in the United States, Europe, India, and Taiwan.
In 2000, True was recognized as the Texas Music Teachers Association's Collegiate Teacher of the Year and in 2010 was awarded the highest honor to a faculty member at Trinity University – the Dr. and Mrs. Z.T. Scott Faculty Fellowship award. In 2019, she was honored with two national awards – MTNA Foundation Fellow and the NCKP Service to the Profession. She is in demand as an adjudicator/clinician, working with local, state, national, and international contests, including chairing the jury of the Gina Bachauer International Young Artists Piano Competition. This year she is a member of the international panel of judges for the Gurwitz International Piano Competition.
In addition to her solo and duo work, she is a core member of the award-winning SOLI Chamber Ensemble, the resident chamber ensemble of Trinity University. In 2013 their mission to promote contemporary music to audiences of all ages resulted in the ASCAP/CMA Award for Adventurous programming.They can be heard on several CDs (Portraits, Musica, por un tiempo, Overland Dream: The Music of Peter Lieuwen, vol. 1, Roadshow for Thora – Carl Schimmel). SOLI's work with Lieuwen reached a climax in March 2016, when they premiered the first ever QUAD Concerto with the University of Houston Symphony Orchestra.
---
Dzintra Erliha
Dzintra is a Latvian pianist and musicologist that is giving a concert-lecture on Latvian piano music, with special focus on music by Latvian composers Lūcija Garūta, Jānis Mediņš, Jānis Ivanovs, Aivars Kalējs, Pēteris Vasks and Santa Buss. Currently she is the guest - lector of Jazeps Vitols Music Academy in Latvia.
Dzintra Erliha studied at the Jāzeps Vītols Latvian Academy of Music in Professor Arnis Zandmanis' piano class. In 2013 she received her Doctor of Arts degree with a thesis about the biographical context, style and interpretation of Lūcija Garūta's chamber music. She is winner of several international piano competitions, among them 1st prize at the ROMA-1997 in Italy, 3rd prize at the Ludmila Knezkova-Hussey international piano competition in Canada (1998) and 1st prize in the Nicolai Rubinstein international piano competition in France (1999).
She is the winner of several international piano competitions in France, Italy, Canada and has performed in Latvia as well as Brazil, Australia, Iceland, Finland, Poland, and Ukraine.
TICKETS
$5 General Admission, $4 Students, Seniors, Children, Military
Purchase at the door or HERE ONLINE 
PARKING
There is open parking (no permit required) after 7pm across the Dodge Campus, including all surface lots and the East and West Garages. Click here for campus parking map.
Contact Us
If you have a story idea or inquiry please contact:
Randy Mattley, Communications Specialist, College of Communication, Fine Arts and Media
rgmattley@unomaha.edu • 402.554.3216