Upcoming Events
Check out our upcoming events! The Department of Philosophy often hosts events of interest to our students and the greater community, and we highly encourage everyone to attend! Below, you'll find all of the relevant details.
We don't have any current upcoming events, but be sure to check back soon!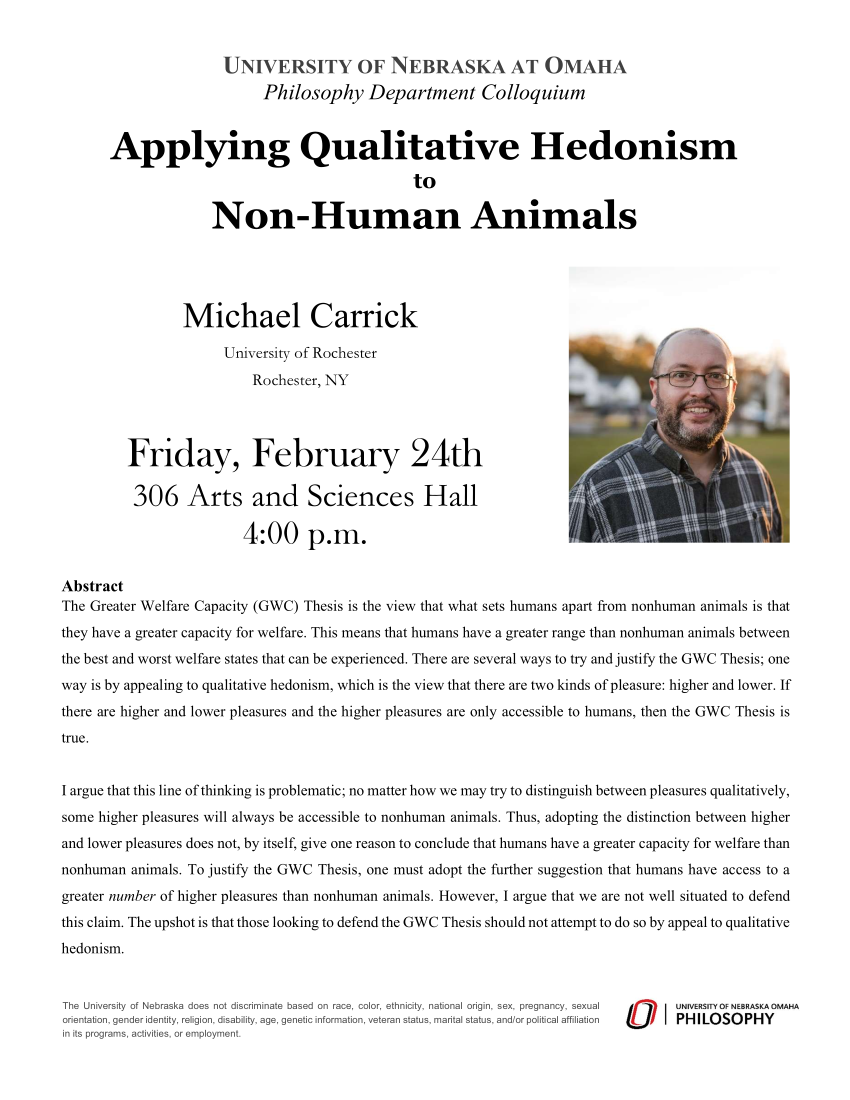 Applying Qualitative Hedonism to Non-Human Animals
by Michael Carrick | Feb 24th at 4:00 p.m. | Arts and Sciences Hall 306
The Greater Welfare Capacity (GWC) Thesis is the view that what sets humans apart from nonhuman animals is that they have a greater capacity for welfare. This means that humans have a greater range than nonhuman animals between the best and worst welfare states that can be experienced. There are several ways to try and justify the GWC Thesis; one way is by appealing to qualitative hedonism, which is the view that there are two kinds of pleasure: higher and lower. If there are higher and lower pleasures and the higher pleasures are only accessible to humans, then the GWC Thesis is true. I argue that this line of thinking is problematic...
Previous Events
Below you'll find a list of our previous events and recordings where available.
*Philosophy of Brains, Minds, and Machines Symposium