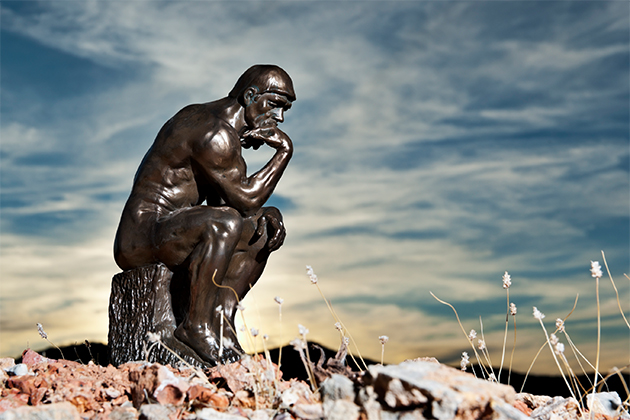 While honing your critical thinking, communication, and problem-solving skills with one or two elective philosophy classes can help advance a wide variety of personal and professional goals, adding philosophy to your undergraduate program in a more significant way will allow for the time and practice necessary to develop them.
Every reason for taking a philosophy course is a reason for minoring in philosophy. Philosophy covers a very broad range of academic and professional concerns: whatever your major or your personal or your career interests, you can be sure that philosophy touches upon them in some way. A minor in philosophy gives you the opportunity to further explore the connections between philosophy and other disciplines, and to become acquainted with issues and figures of special interest to the discipline of philosophy.
---
Philosophy Minor
The requirements for the minor in philosophy are 15 hours in Philosophy, of which no more than six may be below the 3000 level.