Modeling the Imagination with Deep Neural Networks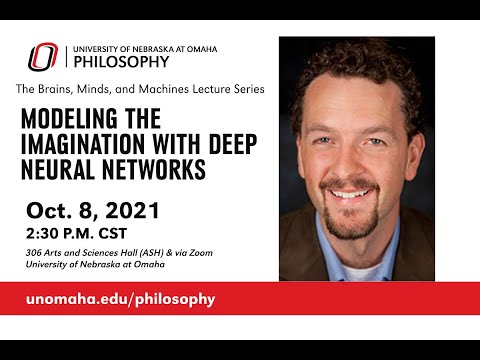 ASH 306 & Online via Zoom – The UNO Department of Philosophy hosted Dr. Cameron Buckner for "Modeling the Imagination with Deep Neural Networks" on Friday, Oct. 8, 2021. This event will also be streamed on Zoom and is the inaugural lecture of the Brains, Minds, and Machines Lecture Series.
Dr. Buckner, Associate Professor of Philosophy at the University of Houston, is a leading expert in the growing field of Philosophy of Artificial Intelligence as well as working in the Philosophy of Psychology, Cognitive Science, and Mind. He is a Visiting Fellow at Leverhulme Centre for the Future of Intelligence at University of Cambridge and was a current recipient of a National Science Foundation Scholars Grant for his project "Understanding Deep Neural Networks".

He is author of numerous papers, including "Black Boxes or Unflattering Mirrors? Comparative Bias in the Science of Machine Behavior" (The British Journal for the Philosophy of Science, 2020), "Understanding Adversarial Examples Requires a Theory of Artifacts for Deep Learning" (Nature - Machine Intelligence, 2020), "Deep Learning: A Philosophical Introduction" (Philosophy Compass, 2019), "Rational Inference: The Lowest Bounds" (Philosophy and Phenomenological Research, 2019), and "Empiricism without Magic: Transformational Abstraction in Deep Convolutional Neural Networks" (Synthese, 2018).