First-Time Business Owner is Wired for Growth While Providing Internship Opportunities
Depree Seavers of Omaha shares his journey of transitioning into electrical services and property redevelopment, while also providing internships to college students interested in becoming electricians.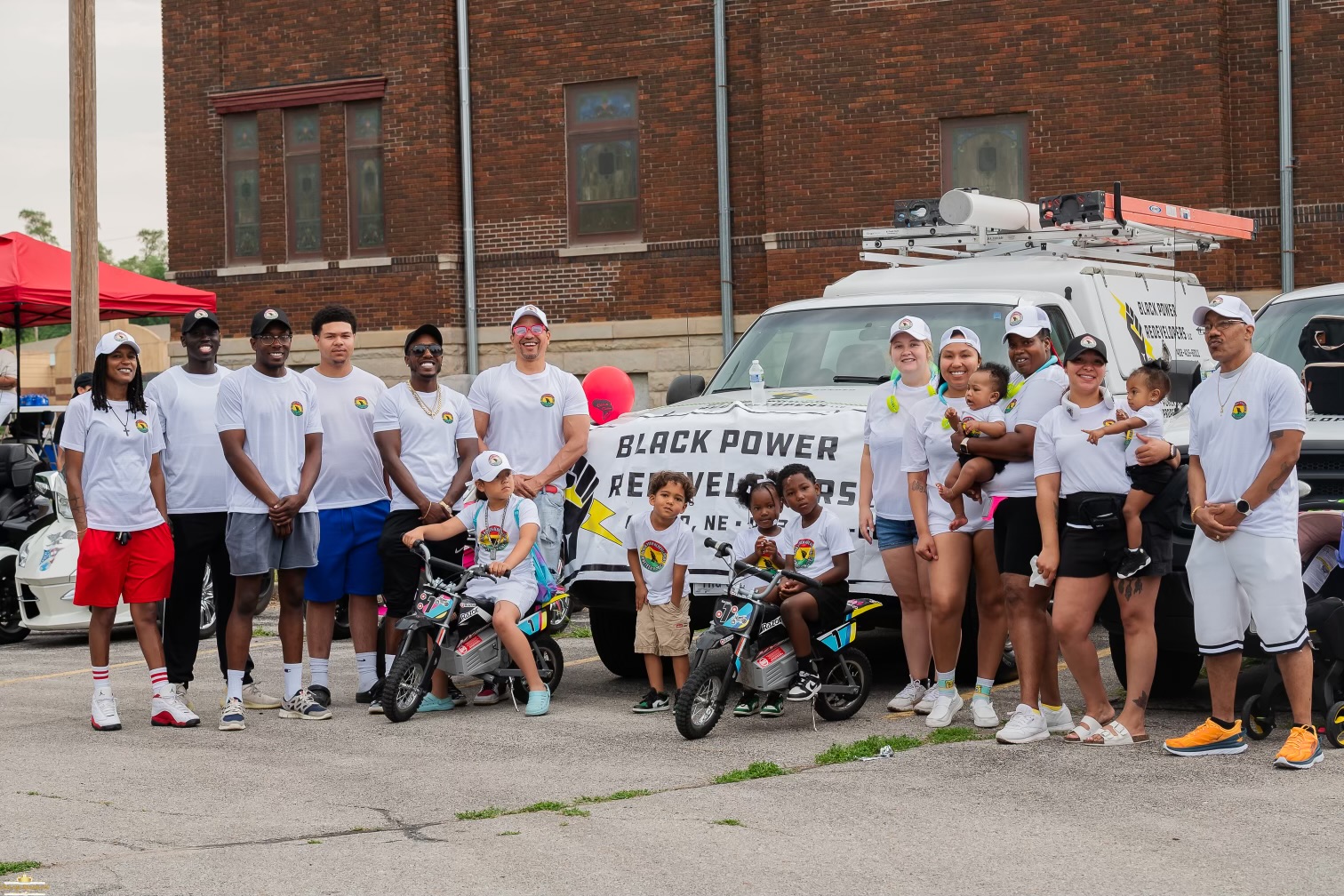 Black Power Redevelopers Team in Omaha, Nebraska
Omaha, Nebraska – A switch in careers to focus on electrical services and property redevelopment is empowering first-time business owner Depree Seavers as he builds his company and helps college students interested in becoming electricians through paid internships.
A 2011 graduate of Benson High School, Seavers was the first in his extended family to graduate high school in more than 40 years, and became the first to attend college when initially he enrolled at Iowa Western University before transferring to Metropolitan Community College (MCC). He earned associate degrees in electrical technology at MCC in 2014 and paramedicine in 2017, and became a certified firefighter through the college in 2020.
Seavers says the desire to serve as a paramedic began with an incident in his Omaha home with a cousin his mother had brought into the family. "Her brain was not fully developed when she was born, and she had seizures," he recalls. "When the firefighters and paramedics from Station 24 came to our house, the way they responded to her needs and cared for her really inspired me."
He went to work as a part time firefighter with the Bellevue Fire Department, and in 2018 launched Black Power Redevelopers to do electrical work while also planning to invest in real estate redevelopment. Ultimately, Seavers made the decision to become his own boss and commit fulltime to Black Power Redevelopers.
In June 2020, he took out a small business loan for $25,000 to buy his first work truck, hired his first employee and concentrated on growing a list of satisfied customers. "People liked my work ethic and my skills, so I kept getting hired," he says. Within a year, his company had generated more than six figures in billable work.
He also worked closely with the Nebraska Business Development Center (NBDC) and Consultant Harold Sargus.
Sargus helped Seavers create a capability statement, referred Seavers to the Small and Emerging Business Program with the City of Omaha, helped him activate his company's dormant federal System for Awards Management (SAM) registration, and provided information on being a federal Housing and Urban Development (HUD) Section III employer, which he now is.
"I also told him about the Disadvantaged Business Enterprise (DBE) Certification from the Nebraska Department of Transportation," Sargus says. "He applied and was certified, which led to a proposal for an airport project. A next step is applying for federal certification as a HUBZone business."
Seavers has attended the NBDC Meet the Buyers Conference and training sessions, as well as events sponsored by the City of Omaha and by large prime construction companies.
Seavers credits Sargus and the NBDC with bringing him and his company closer to their goals. "He has made this process so much easier by helping me understand where I'm at and where I need to be," Seavers says. "He's lined me up to where I have the opportunity and capability to get the jobs I really want."
A father of three children ages 1, 3 and 7, Seavers is dedicated to future generations by offering paid summer internships for MCC students, several of whom he says have gone on to become apprentice electricians. He has also partnered with the Step-Up Omaha! employment initiative that recruits, trains and places young people age 14 to 21 in summer jobs and work experience opportunities.
"There's something about my company that draws people to work here," he says. "They want to work for me, and I'm happy to give them an opportunity to earn a little money and learn a trade at the same time. With the grace of God, things are working out."