Meet the Buyers Conference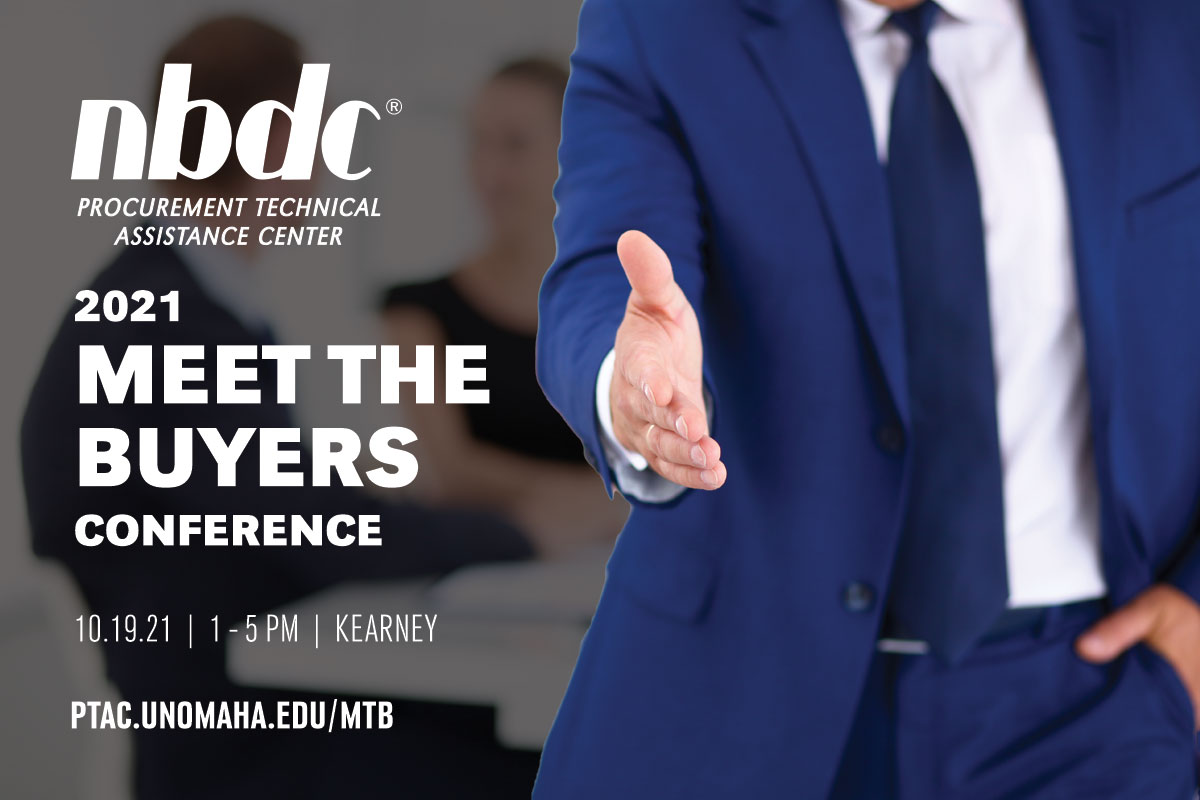 Join the NBDC Procurement Technical Assistance Center (PTAC) for our Sixth Annual Meet the Buyers
Conference!
The 2021 Meet the Buyers Conference will take place on Tuesday, October 19th from 1-5 PM (CDT) at the Student Union at the University of Nebraska-Kearney (1013 W 27th St, Kearney, NE 68849).
Meet the Buyers is an experience where businesses can learn directly from State/Local and federal government agencies about how they do business AND can network their products/services directly to contracting officers and other decision-makers in the contracting world.
Attendance is limited to the first 90 registrants, so sign up today!
Conference Agenda
October 19, 2021
1 – 3 PM Presentations from Participating Agencies
3 – 5 PM Open Networking between attendees and agencies
Participating Agencies
Offutt Air Force Base
FE Warren Air Force Base
General Services Administration - Building Maintenance & Operations
US Army Corps of Engineers
Nebraska National Guard
National Park Service - Midwest Region
Union Pacific
Manufacturing Extension Partnership (MEP)
Society of American Military Engineers (SAME)
Small Business Administration (SBA)
Federal Aviation Administration [VIRTUAL ONLY]
GSA - Office of Small Business Utilization (OSB) [VIRTUAL ONLY]
Forest Service [VIRTUAL ONLY]
AND MORE TO BE ANNOUNCED!
Contact
For more information, please contact Daniel Kuchar at dckuchar@unomaha.edu or call 402-554-6270.
We look forward to seeing you at the conference!
"I would absolutely suggest [Meet the Buyers] to others, whether they are big or small companies because of the opportunities."

Jim Reinders
Paradipse, Inc.
"We followed up with a few of the vendors and have partnered on projects with them."

Brett Walton
Ironhide Construction