Textbook Mavericks Honorees 2023: Greg Morin, Angelika Stout, and the lecturers of Marketing 3200: Business Communications
UNO Libraries is pleased to announce the third cohort of Textbook Mavericks honorees. Textbook Mavericks spotlights UNO faculty, staff, students, and donors who take significant actions to advocate for textbook affordability.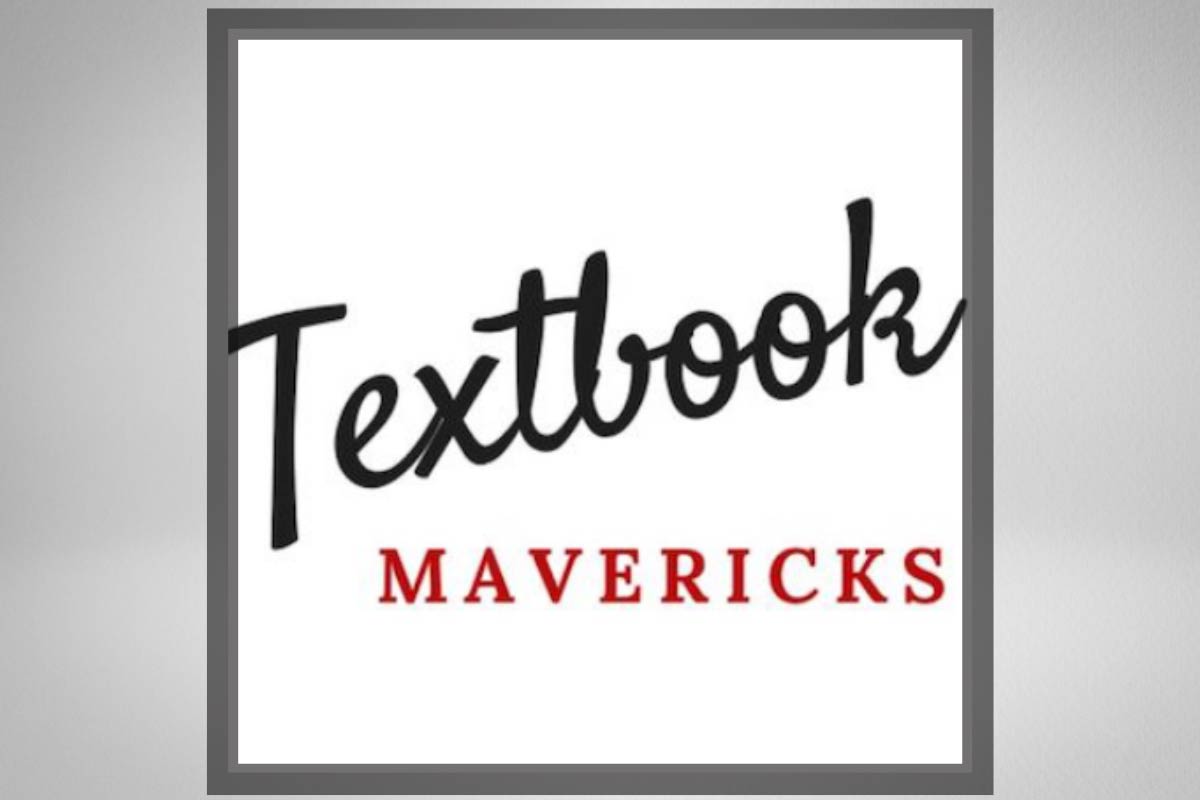 The 2022-2023 school year saw several major milestones in the adoption of affordable content at University of Nebraska Omaha and the University of Nebraska system. System-wide, university affordable content programs achieved, ahead of schedule, the initial goals set forth when the Open Nebraska (ONE) initiative was launched in 2019. At the time, the goal was to save University of Nebraska students $10 million by the 2023-2024 school year through the adoption of no-cost and low-cost materials. As of Fall 2022, that figure reached $13 million.
At Dr. C.C. and Mabel L. Criss Library, our Affordable Content Grants program surpassed $2 million in total impact, and during 2022-2023 awarded 18 grants, the most so far in a single year. These included several large-scale projects including no-cost materials adoptions for English 1160, Composition II; Math 1320 and 1330, Precalculus Algebra and Trigonometry; and Physics 1350, Introduction to Astronomy. Collectively, these three projects alone will impact up to 3,825 UNO students per year.
Along with those numbers, we've started tracking the impact of affordable content and OER adoption on student academic success. A research team lead by Dr. Dan Hawkins and Dr. Julie Pelton completed a white paper which found Open Educational Resource adoption at the University of Nebraska System lowered DFW rates and improved student GPA compared to non-OER classes. The full results of that study are forthcoming.
While such milestones are important and something we very much want to highlight, it is essential to remember that these initiatives are the sum of many individual projects undertaken by faculty, staff, and administrators. Without them, the Open Nebraska Initiative would never have taken flight.
It is with this in mind that UNO Libraries is very pleased to announce the third cohort of our Textbook Mavericks honorees. Textbook Mavericks spotlights UNO faculty, staff, students, and donors who take significant actions to advocate for textbook affordability. Our 2023 honorees are the team of UNO lecturers who converted all sections Marketing 3200, Business Communications, into using only no-cost materials. Collectively, that project has had an impact of $218,000 in savings for UNO students. Led by instructors Gregory Morin and Angelika Stout, the team included lecturers Steve Chain, Samantha McGill, Huston Pullen, and Craig Tuttle.
For their project, the team utilized Canvas, the UNO learning management system, to create a repository for OER materials that teams members located and vetted for use in the classroom. By gathering these resources in one place, they can make them available to MKT 3200 lecturers permanently, and ensure these classes continue to require no materials purchases by UNO students.
"The amount of OER materials was very surprising to me," Morin reflected after the project's implementation. "It seemed a bit overwhelming at first, but we broke it down into content areas. Angelika created a 'sandbox' class on Canvas and a model module for everyone to follow. Since we had several adjuncts helping, we gave everyone some content areas to look for materials."
A consistent observation we hear from faculty adopters is that transitioning to OER allowed them to finally build a customized class teaching exactly what they want, and in the order they want. Freed from the necessity of following along with content as laid out in print textbooks, instructors can build a more nimble, flexible course which they can more quickly respond to current events.
"OER made it much easier to adapt class content for some of the changes which have happened as a result of COVID." Morin observed. "Remote work has become so much more important in business, and the skills we were able to emphasize in the new content easier to change."
Team member Craig Tuttle echoed the sentiment when shown the monetary impact of their project.
"Even better, in my opinion, is that the course material can be better targeted to the message and learning scenarios we are trying to get across," Tuttle said.
Morin added that the variety of resources also allowed for greater instructor agency when in course planning.
"OER has totally transformed how we teach," Morin said. "We have clear modules with a variety of content (readings, videos, graphics, discussions, assignments, etc.) to engage students in multiple ways."
For deeper insight into this process, we sat down for an interview with team lead Angelika Stout:
We'd like to offer our sincere congratulations and gratitude to the entire Marketing 3200 team for their achievement, and for sharing their experiences and wisdom with us. As we move into year five of Open Nebraska, we continue to discover new possibilities for affordable content while also learning more about what these kinds of resources can do for students and faculty.
If you are a UNO faculty member or instructor and are interested in applying for an Affordable Content Grant, or if you simply wish to discuss the possibilities for affordable content in your courses, please contact Craig Finlay, OER and STEM Librarian.