Find Out More Workshop: Finding Books & More
In this workshop, we answer this question: "How do I find things in the library?"
date: 02/14/20
time: 12:15 PM - 12:45 PM
location: CL 232 • maps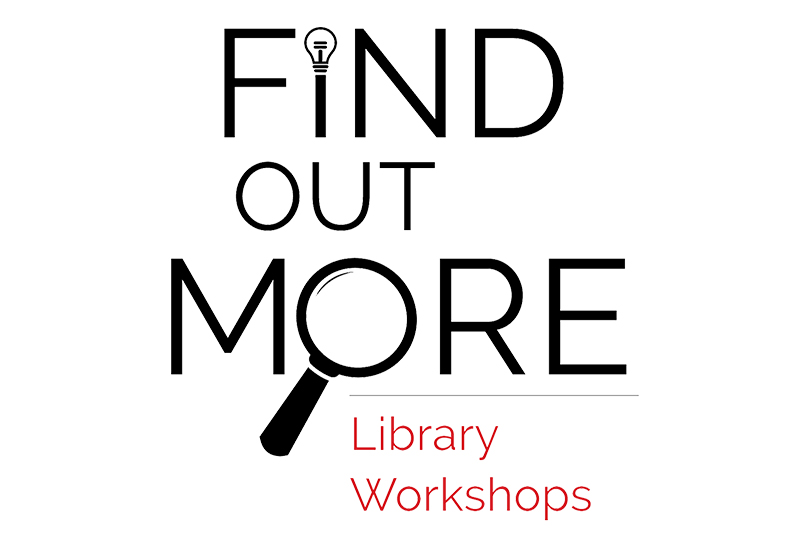 Find Out More

Bring your lunch and learn about the library's many services, items available for checkout, and more.
---
Workshops are free and open to all UNO undergraduate students. To register, visit libcal.unomaha.edu.
Our "Find Out More" workshops are scheduled for the following dates:
2/7: Research Assignment Survival Guide
Start the semester off right! In this session, gain a better understanding of your research assignment and navigate the steps of writing a great research essay.

2/14: Finding Books & More
In this workshop, we answer this question: "How do I find the things in the library?" Discover how to find both print and electronic sources for your assignment.

3/6: Managing Citations with Zotero
Looking for a way to keep your citations organized? Learn how to use Zotero to easily collect and organize citation information directly from online articles.

3/13: Tips for Reading Scholarly Articles
Learn how to get the most out of scholarly articles by reading them quickly and efficiently.

4/3: Pick the Best Sources
What makes a source "the best?" In this workshop, learn strategies you can use to choose the best quality sources for your project.

4/10: In-Text Citations
You've got your sources, but now you have to use them! Learn how to use different types of in-text citations in your writing.
4/17: Works Cited and References
Need help citing your sources? Look no further!  This workshop will help you correctly cite sources on a works cited or references page using different citation styles.
Contact Us
For more information about including events and announcements in the Criss Library News Center, email us at unocrisslibrary@unomaha.edu.
Unless otherwise clearly stated, any views or opinions expressed as part of events, exhibitors, or presenters in the UNO Libraries (Dr. C.C. and Mabel L. Criss Library and the KANEKO-UNO Library) should not be viewed as endorsements by the University of Nebraska at Omaha (UNO) and do not reflect the official position of UNO or the University of Nebraska system.