Intro to LGBT Studies Class
Oral history interviews from 2016 added to Omaha Stories project.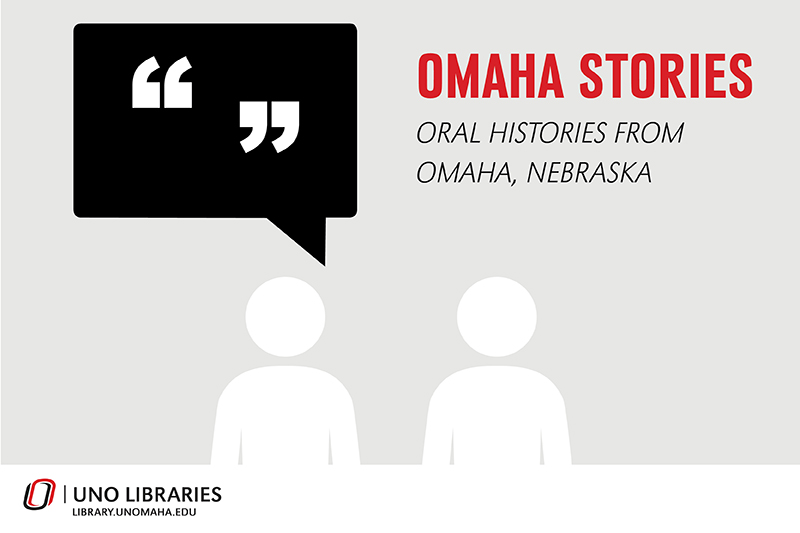 The Queer Omaha Archives was officially launched in 2016 and from the earliest conversations about starting the initiative at UNO, we knew we needed to collect oral history interviews. The first interviews consciously collected for the Queer Omaha Archives were possible because of the interest and work of UNO Associate Professor of Sociology Dr. Jay Irwin.
Dr. Irwin's support for the initiative began with the decision to have students in his fall 2016 course "Introduction to LGBTQ Studies" collect oral history interviews as one of their assignments. Students in Dr. Irwin's course worked in pairs to conduct an oral history interview with a community member. Dr. Irwin had spent many hours contacting potential interviewees and assembling a diverse group of people. In all, 12 interviews with community members will be preserved and are being made available in the archives and online thanks to the work of Dr. Irwin and his sociology students.
Narrators whose interviews are available include: Terry Sweeney, Michael Gordon, Nick Newman, Carla Ruiz, Carolyn Fiscus, Bob Darcy, Daniel Cobos, Lauren Ward, Steve Jackson, and Lynne Mytty. One interview will be available in the future after the embargo period has lapsed. Two narrators from fall 2016 have requested the opportunity to record new interviews. i
Dr. Irwin made further contributions to gathering community stories in fall 2016 by also sitting down with retired UNO Professor of Psychology and Dean of the College of Arts and Sciences Dr. Shelton Hendricks and retired UNO Professor of Political Science Dr. Meredith Bacon.
Do you have interviews conducted with Omahans that you would like to make available to the public through Omaha Stories? Contact Director of Archives & Special Collections Amy Schindler (402.554.6046, acschindler@unomaha.edu) to discuss the project.
Visit the Omaha Oral History Blogs to learn more.