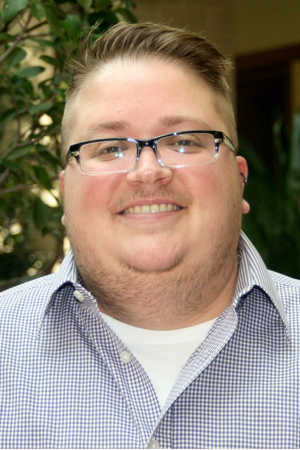 Dr. Jay Irwin
Associate Professor of Sociology
---
email:
office:
office phone:
personal website:
area of focus:
Medical Sociology, Sexualities, Sex and Gender, Research Methods
Additional Information
About Dr. Jay Irwin
Jay Irwin is an Associate Professor of Sociology at the University of Nebraska at Omaha. He completed his BA in Sociology with a concentration in Social Psychology at University of Alabama at Birmingham in 2004, and his PhD in Medical Sociology (with a Graduate Certificate in Gerontology) at University of Alabama at Birmingham in 2009. 
Dr. Irwin currently teaches courses at the graduate and undergraduate level, including Research Methods, Basic Statistics, Medical Sociology, Sociology of Mental Illness, Sociology of Sexualities, and Introduction to LGBTQ Studies. He is also an advisor for the LGBTQ/Sexuality Studies Minor. 
Dr. Irwin's primary research focuses on LGBTQ health, particularly the health and well-being of transgender individuals. He has conducted state wide surveys of LGBTQ Nebraskans, as well as in-depth qualitative interviews of transgender individuals across the state. Of key interest to Dr. Irwin is the mental health of these communities, as well as access to appropriate medical care.
Dr. Irwin serves on multiple collaborative groups including: MSHRC: Midwest Sexual Health Research Collaborative, NECTAR: Nebraska Collaborative for Transgender Research, PTRN: Professional Transgender Resource Network , UNO's LGBTQIA+ Task Force, UNO's Lavender Graduation Committee, Advisory Board Affiliate for University of Wisconsin-Stout's Graduate Certificate in Sex Therapy, and is an Advisory Board Member of the National Coalition for LGBT Health. He also holds courtesy appointments in Public Health at University of Nebraska Medical Center and Women's & Gender Studies at UNO.