UNO Awarded $750,000 NSF Grant for Pioneering Collaborative AI Chatbot Governance and Design for Emergency Management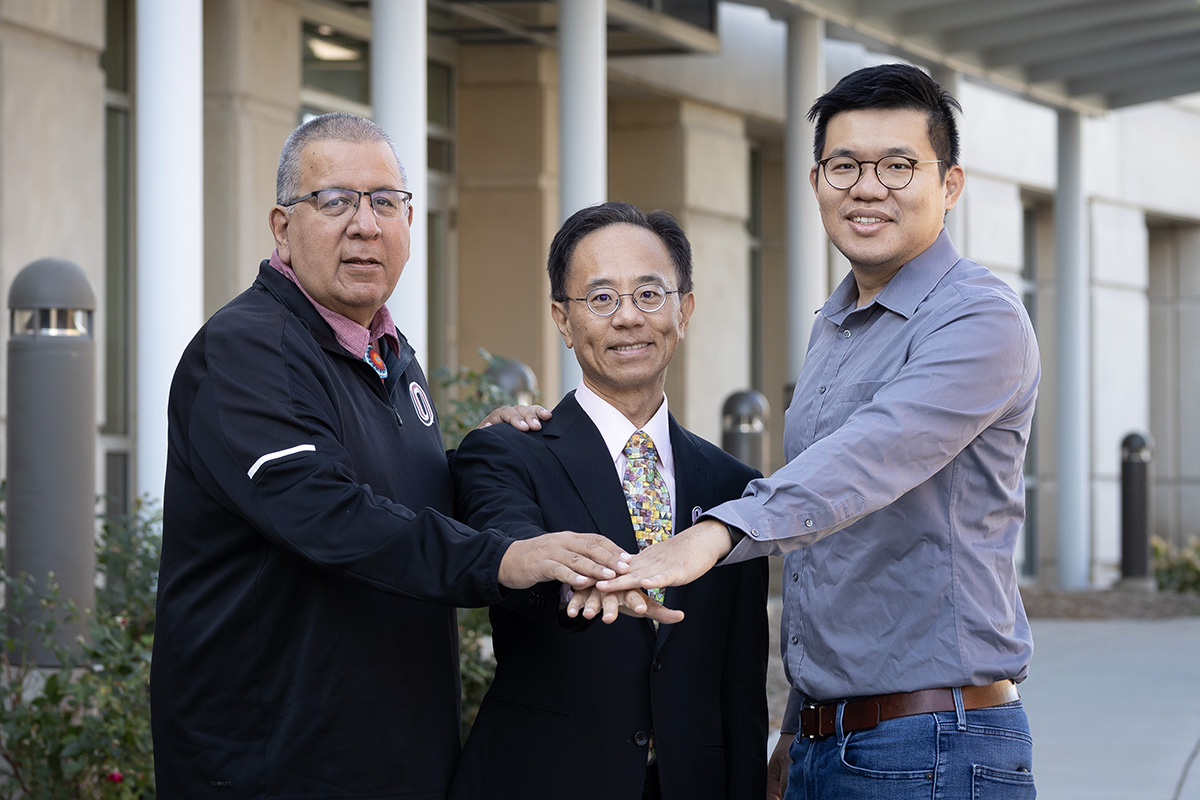 The University of Nebraska at Omaha (UNO) is thrilled to announce the receipt of a substantial three-year grant worth $750,000 from the National Science Foundation (NSF). The grant, covering the period from October 2023 to September 2026, is part of the esteemed NSF Division of Computing and Communication Foundation's Design Accountable Software System program.

This project encompasses the development and implementation of a multi-level participatory design framework and an artificial intelligence (AI) chatbot for emergency management. The initiative is poised to enhance collaborative emergency management between the U.S. government and tribal nations, improve cross-sovereignty software accountability, and elevate AI system literacy among indigenous communities. These indigenous communities, recognized as among the most vulnerable populations during natural disasters, stand to significantly benefit from this pioneering project.

Principal Investigator Dr. Yu-Che Chen leads this innovative project. Dr. Chen, a professor in the UNO School of Public Administration at the College of Public Affairs and Community Service, also serves as the Director of the Digital Governance and Analytics Lab. He assembles a dynamic interdisciplinary team to spearhead this groundbreaking initiative. Dr. Chun-Hua Tsai, an Assistant Professor in the UNO Department of Information Systems and Quantitative Analysis at the College of Information Science & Technology, leads the technical design and development of AI chatbots as a Co-Principal Investigator (Co-PI). Dr. Eduardo Zendejas, J.D., the co-founder of the UNO Tribal Management and Emergency Service program in the School of Public Administration, provides insights into cross-sovereignty relations and the practice of emergency management as a Co-PI.

Dr. Yu-Che Chen, a renowned scholar in the field of digital governance, has secured substantial external grants totaling over $3.5 million, including this grant. His recent co-edited book, the "Oxford Handbook of AI Governance," underscores his expertise in the subject. He has extensive publications in peer-reviewed journals, book chapters, and management reports. His service as Associate Editor of the Government Information Quarterly and the Digital Government: Research and Practice speaks to his commitment to advancing the field.

Dr. Chun-Hua Tsai, whose research focuses on human-computer interaction and the development of fair, trustworthy, and transparent AI, contributes invaluable expertise to the project. Professor Edouardo Zendejas possesses extensive practical experience working with sovereign tribal nations and co-founding UNO's groundbreaking Tribal Management and Emergency Services Program.
The Director of Environmental Sovereignty at the National Congress of American Indians praises the project for its contributions to advancing knowledge and practice regarding how technology, including AI, can facilitate effective collaboration between Tribal Nations and federal agencies for emergency management.

In collaboration with this distinguished team, UNO is committed to making a substantial impact in the realm of collaborative digital governance, AI chatbot design, software accountability, indigenous community support, and emergency management. The NSF grant underscores the university's dedication to pioneering research that addresses real-world challenges.
For more information about this study, see interviews with the researchers published by KETV and the Omaha World-Herald.
About the University of Nebraska at Omaha

Located in one of America's best cities to live, work and learn, the University of Nebraska at Omaha (UNO) is Nebraska's premier metropolitan university. With more than 15,000 students enrolled in 200-plus programs of study, UNO is recognized nationally for its online education, graduate education, military friendliness and community engagement efforts. Founded in 1908, UNO has served learners of all backgrounds for more than 100 years and is dedicated to another century of excellence both in the classroom and in the community.