Eikenberry Selected as Fellow by the National Academy of Public Administration
UNO's School of Public Administration Professor, Angela Eikenberry, Ph.D., was recently selected as a Fellow by the National Academy of Public Administration.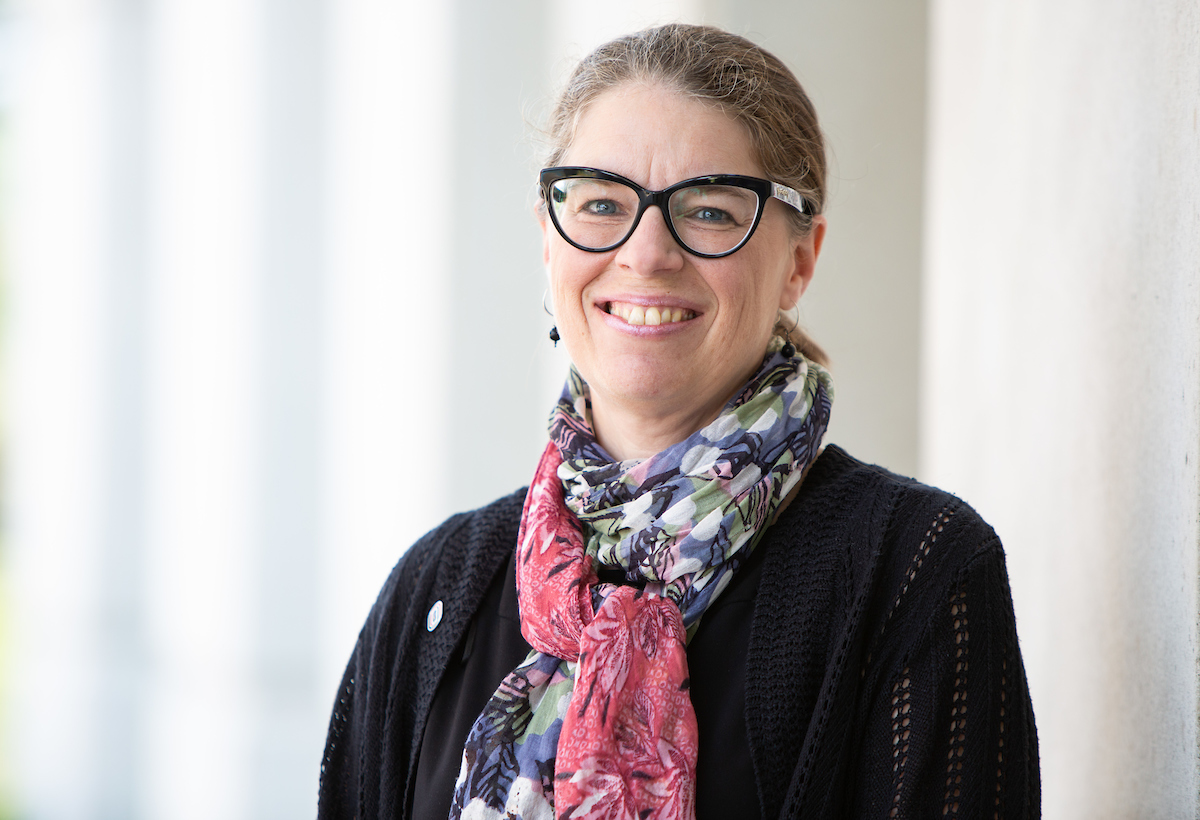 WASHINGTON, D.C. – The School of Public Administration at the University of Nebraska at Omaha (UNO) today announced that professor Dr. Angela Eikenberry has been selected by the National Academy of Public Administration (the Academy) for inclusion in its 2020 Class of Academy Fellows, in recognition of her years of public administration service and expertise. Induction of the 45 new Fellows will occur during the annual Academy Fall Meeting, which will take place virtually November 5-10.
"This is an amazing honor! I am looking forward to getting involved in the work of the Academy, particularly related to the Grand Challenges focused on protecting and advancing democracy, fostering social equity, and ensuring environmental sustainability," said Dr. Angela Eikenberry, Professor and Chair of the PhD Program of the School of Public Administration. "I hope I can contribute in some small way to helping meet these challenges."
Dr. Eikenberry's research has been featured on National Public Radio's All Things Considered and in the Stanford Social Innovation Review. She recently co-edited a textbook on nonprofit management: Reframing Nonprofit Management: Democracy, Inclusion, and Social Change (Melvin & Leigh, 2018) and is currently President of the Association for Research on Nonprofit Organizations and Voluntary Action (ARNOVA).
"I am very pleased to welcome Dr. Angela Eikenberry to the Academy's 2020 class of Fellows," said Terry Gerton, President and CEO of the Academy. "Our distinguished Fellows are nationally recognized for their expertise and contributions to the field of public administration and Dr. Eikenberry is no exception. During this especially turbulent time for government, we welcome her experience and perspective as we work collaboratively to find solutions to the Grand Challenges in Public Administration, advance social equity and build resilient communities."
Selection of the Academy's new Fellows follows a rigorous review of the individual's contributions to the field of public administration and policy. A Fellows Nominating Committee makes its recommendations to the full Fellowship, which then votes on those individuals to be elected. The 2020 class joins more than 940 Academy Fellows -- including former cabinet officers, members of Congress, governors, mayors and state legislators, as well as prominent scholars, business executives, and public administrators.
The UNO College of Public Affairs and Community Service has a reputation and history with the Academy with several former inductees, including:
John Bartle, Dean, College of Public Affairs and Community Service
Carol Ebdon, Professor, School of Public Administration
Mary Hamilton, Senior Executive in Residence, School of Public Administration
Robert Houston, Senior Community Research Associate, School of Criminology and Criminal Justice
BJ Reed, Professor Emeritus, School of Public Administration
Ethel Williams, Professor Emeritus, School of Public Administration