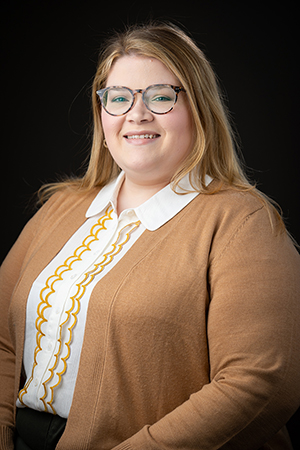 Kate Earnhardt
Academic Advisor
Division of Continuing Studies
---
email:
office:
office phone:
fax:
402.554.2231
Additional Information
Educational Background
Master of Arts, Ancient History, King's College London
Bachelor of Arts, History and Sociology with Anthropology Concentration, University of Nebraska at Omaha
What I like about the BMS degree program:
There are so many unique, interesting ways to earn your Bachelor of Multidisciplinary Studies degree.  There are dozens of different concentrations you can pick through to see what discipline best suits your wants, needs, aspirations, and lifestyle.  Or you can choose to go the no concentration route and pick multiple subjects to focus on.  The possibilities really are endless when it comes to earning your BMS degree!
Advice for our students:
There's no such thing as "taking too long" to do anything in life; timelines are for studying the past, not living in the present or thinking about the future. If finishing your degree had to take a back seat to life, that's ok!  The best time to finish your degree is whenever you're ready, no matter if you started it last year or 20 years ago!
My favorite quote:
Audentes Fortuna iuvat – Fortune favors the brave (Aeneid, Book 10, l. 284)