Dr. Adam Rosen Receives 2023 Distinguished Partner Award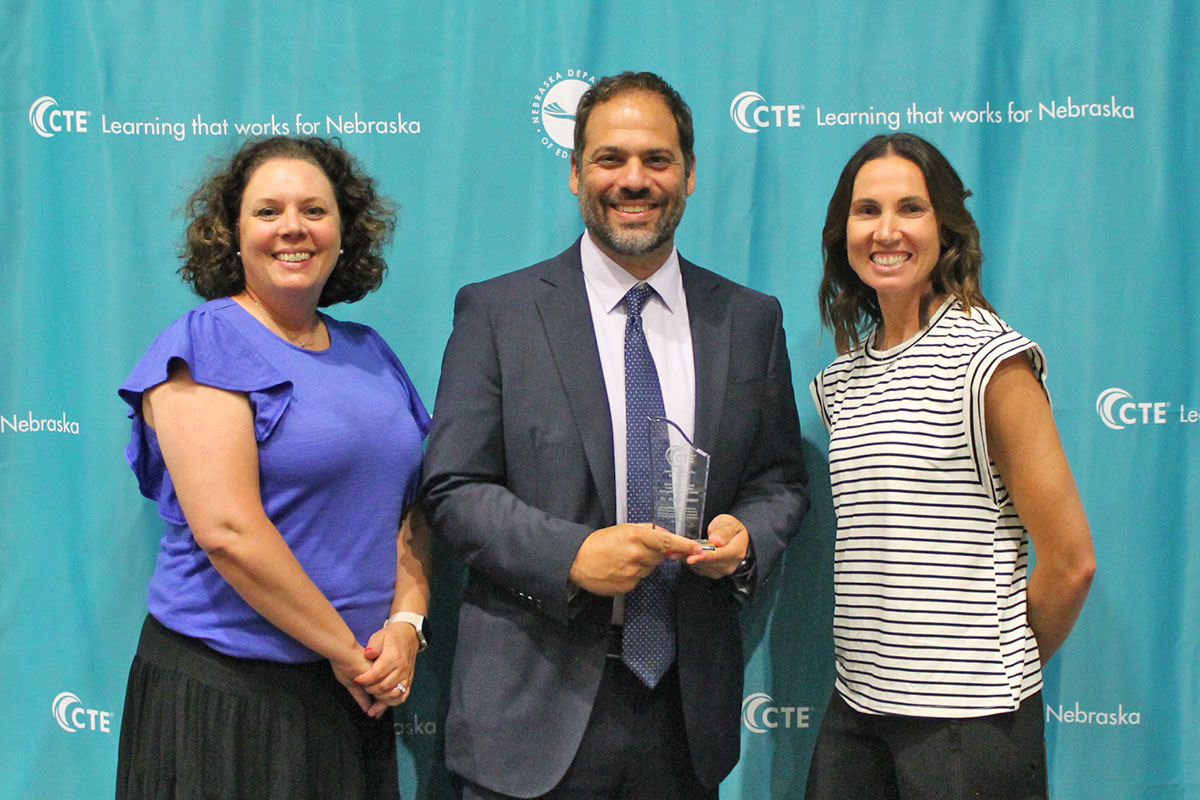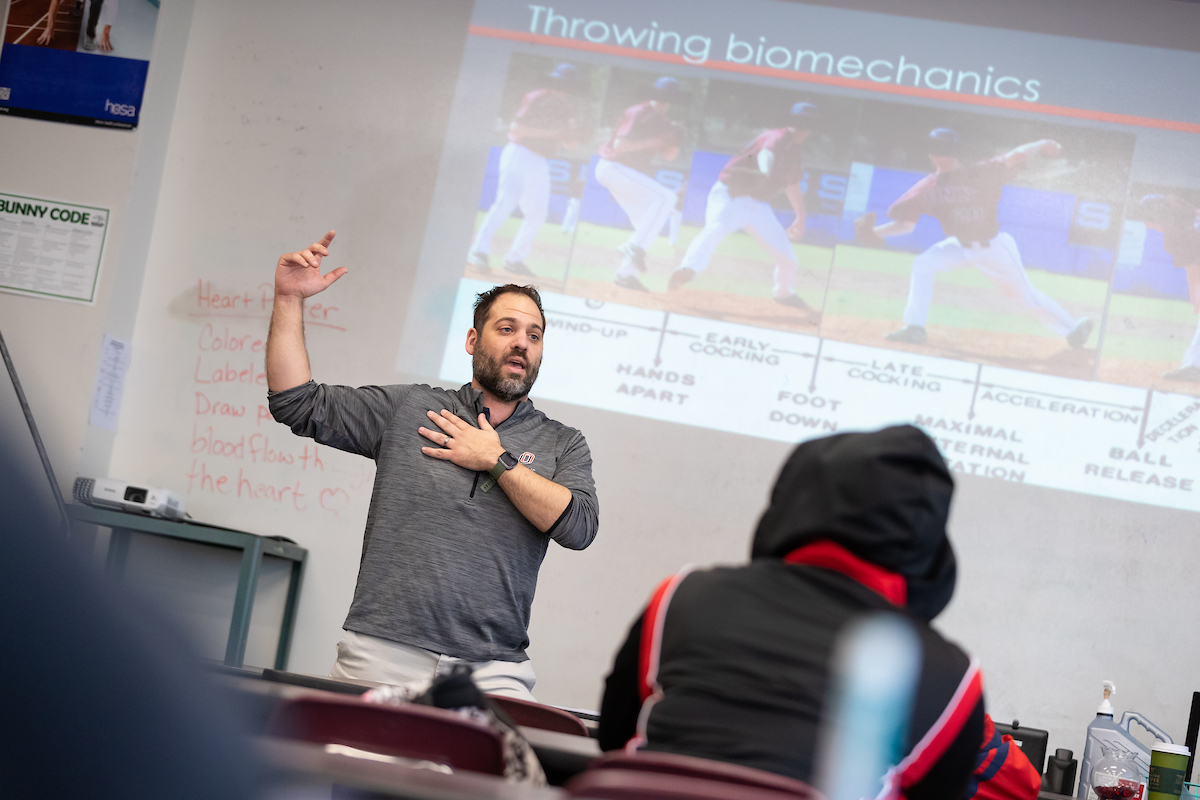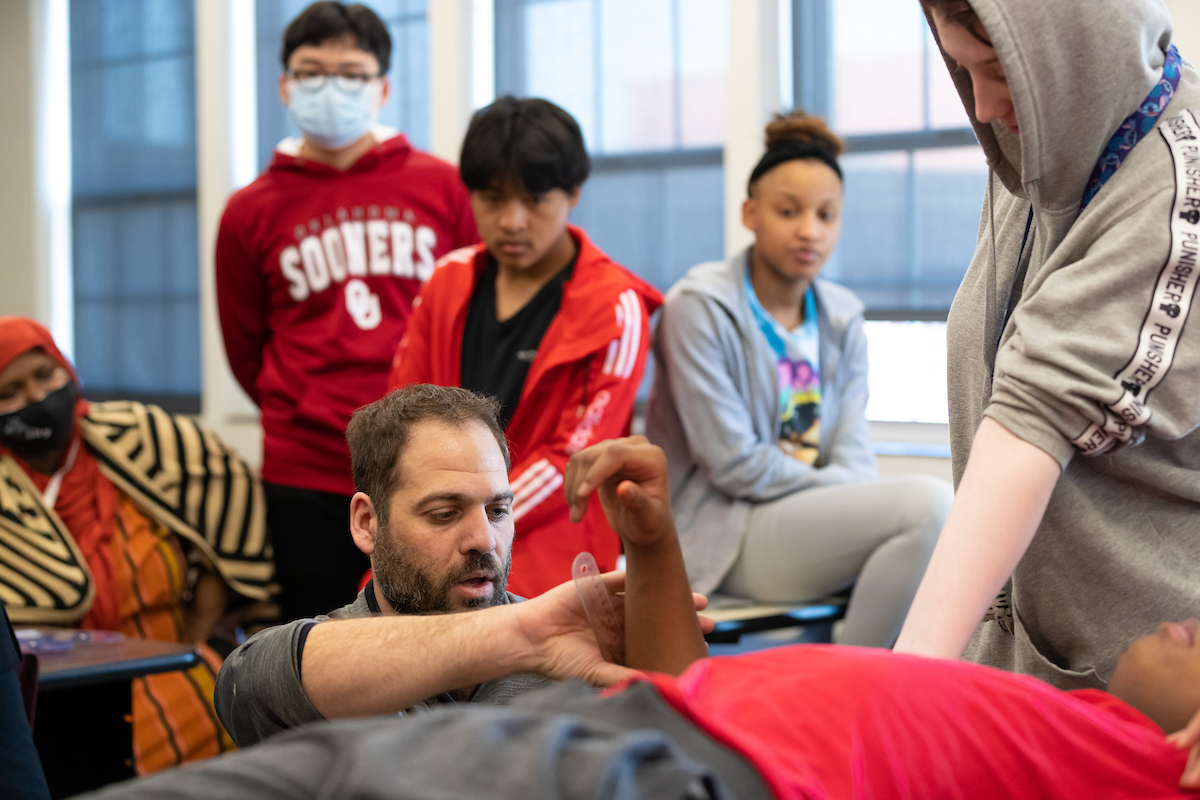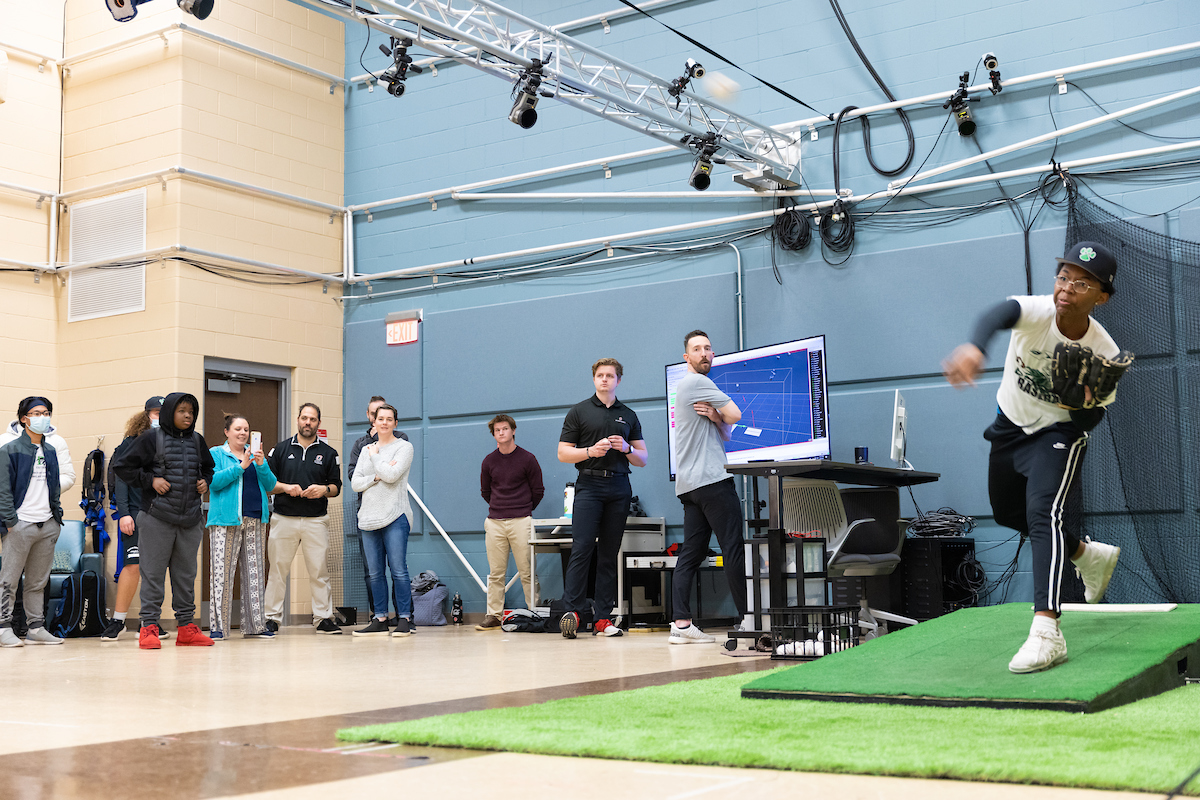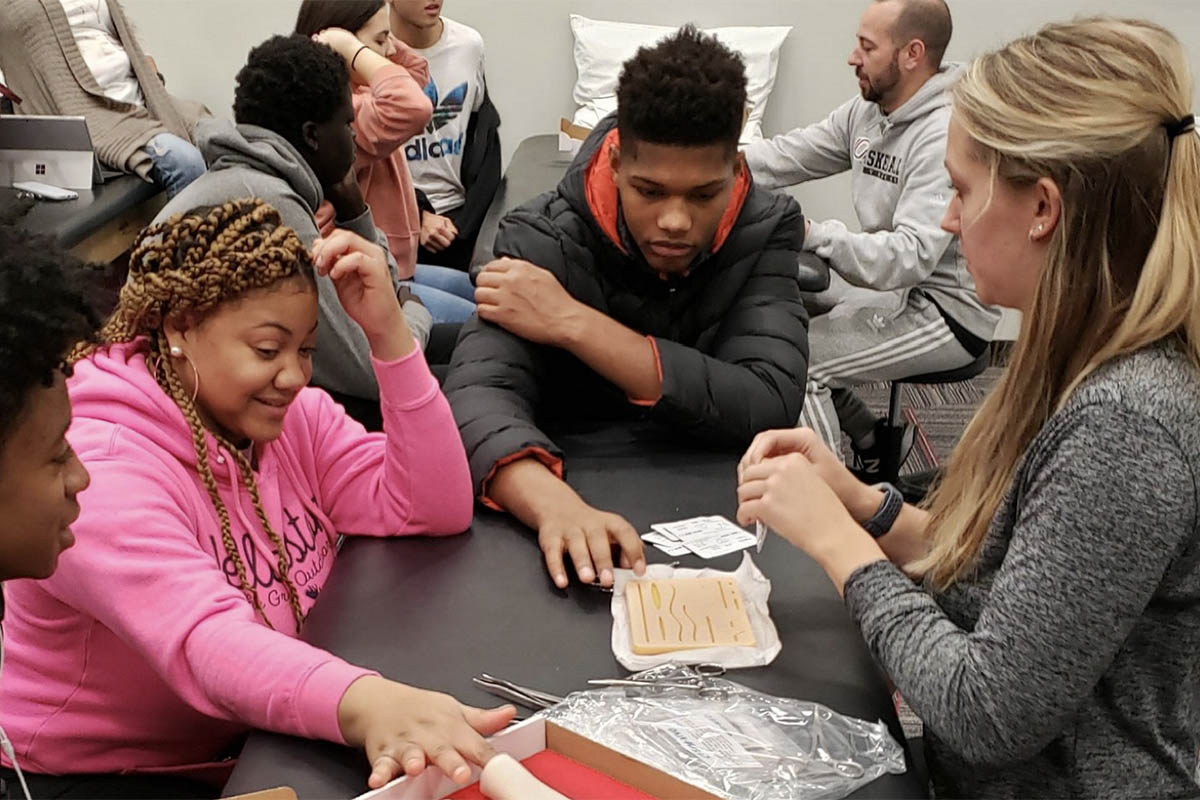 H&K Associate Professor Adam B. Rosen, Ph.D., ATC, was recently honored by the Nebraska Department of Education (NDE) with the 2023 Distinguished Partner Award for Nebraska Career and Technical Education (CTE).
The award was presented during NDE's Nebraska Career Education Conference held in Kearney this June, bringing together hundreds of educators and administrators from across the state to collaborate, engage, learn, and reconnect with colleagues to advance their CTE programs. The Distinguished Partner Award recognizes a business, group, or individual who has made significant contributions to the success of Career Education at a statewide level.
Dr. Rosen is an associate professor in the School of Health & Kinesiology and director of the UNO Athletic Training Program. The Distinguished Partner Award recognizes Dr. Rosen's work with the Benson High School Health Professions Academy, where he has served as board member and co-chair of the Career Academy Advisory Board since 2019.
"When I first became a member of Benson's Health Professions Academy, I quickly realized the breadth and quality of the program," explained Rosen.
"This academy prepares high schoolers to enter a variety of career pathways including kinesiology and sports medicine, nursing, pharmacology, and mental health professions, helping students identify career interests and plan for a successful post-secondary education while building Nebraska's healthcare workforce pipeline."
Benson's nationally-recognized Health Professions Academy is an Omaha Public Schools (OPS) career academy where students explore and work towards a future healthcare profession by learning necessary skills, earning certifications and college credit, and interacting with professionals in the healthcare field. In 2021, Benson received recognition from NDE as Nebraska Career and Technical Education Outstanding Career Academy.
"Benson's Health Professions Academy sets the standard for Career and Technical Education at the high school level. The program is critical to maintaining the vitality of Nebraska's healthcare workforce, and it's exciting to be a part of something so special and to help build relationships between UNO and Benson," said Dr. Rosen.
"The faculty and staff at Benson are among the most kind and passionate professionals I have ever met. Everything they do centers around the delivery of high-quality education and the betterment of the students and community they serve. They make it easy to want to be involved."
---
For over a century, Nebraska Career and Technical Education has provided high school students with academic, technical, and career readiness skills for successful postsecondary education and employment. Learn more at education.ne.gov/nce/.