Tomohiro Ide Receives Prestigious Clarence Livingood Scholarship, Assists in UNO Pitching Lab
The Athletic Training student is one of four across the country to receive the award and the first UNO student to earn the honor.
published: 2021/12/14
contact: College of Education, Health, and Human Sciences
email: unocehhs@unomaha.edu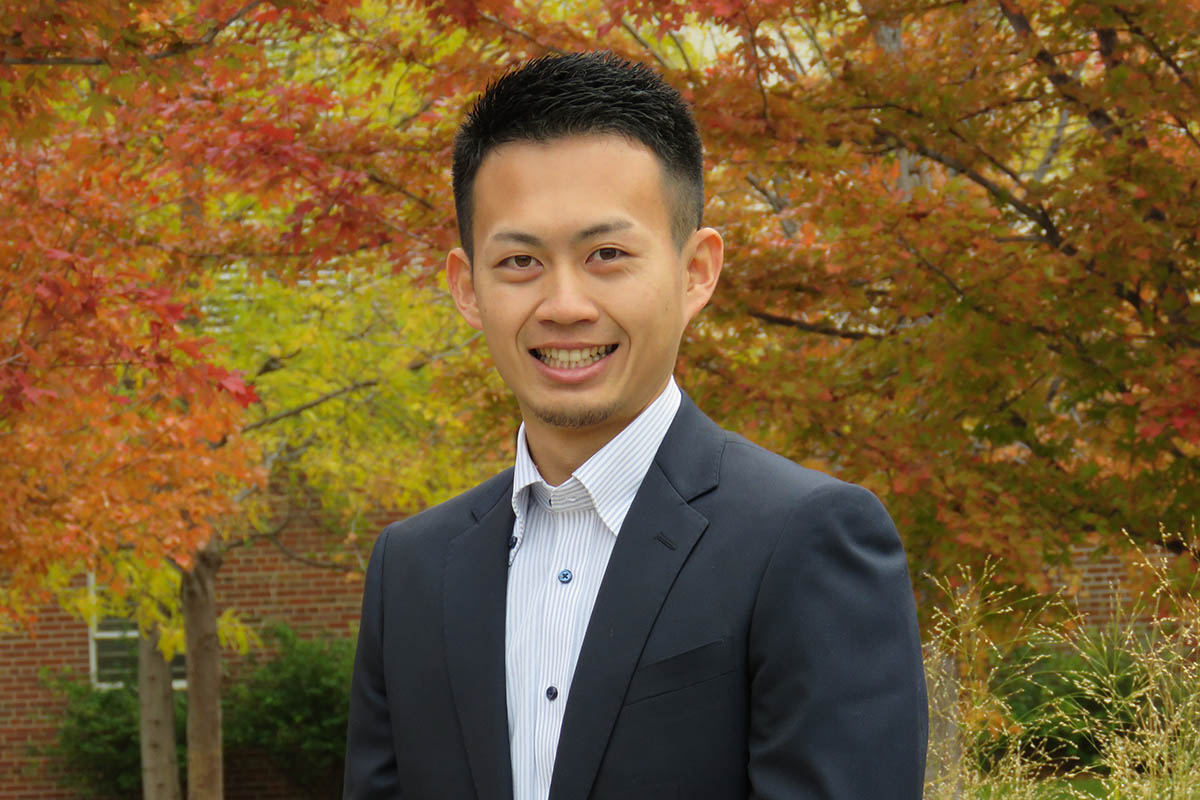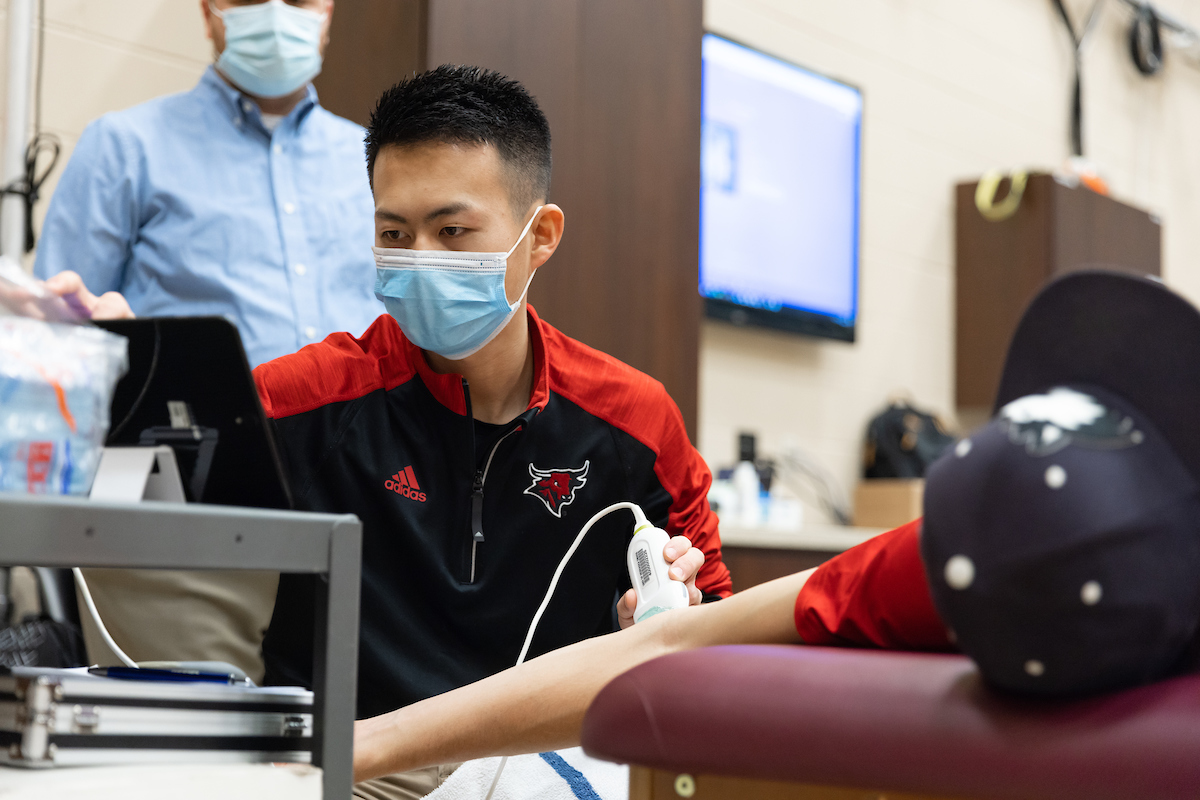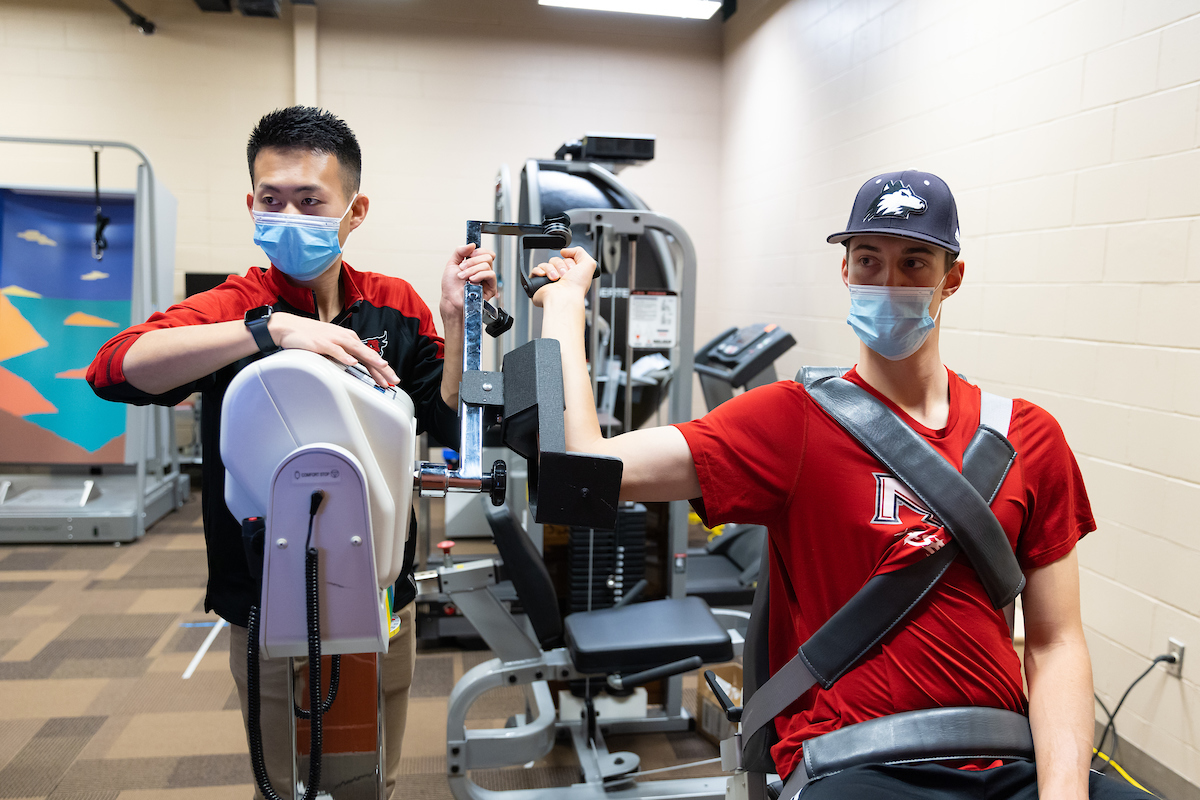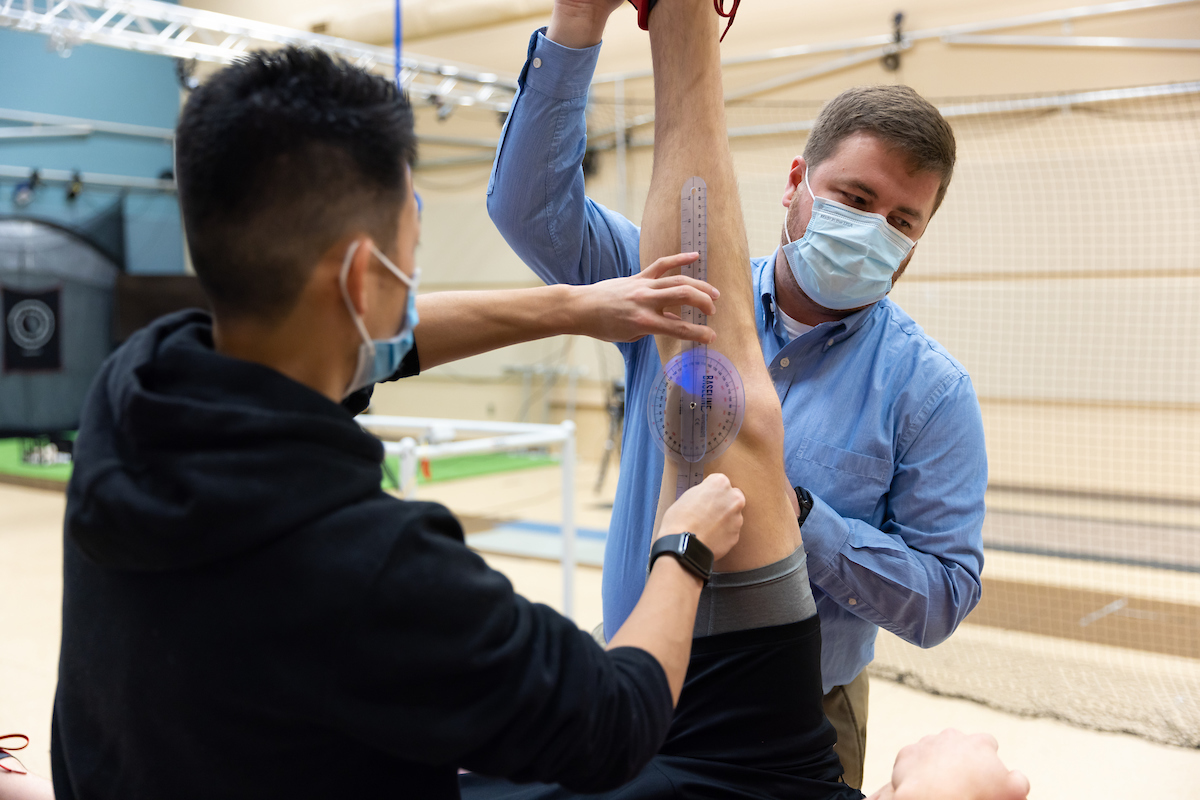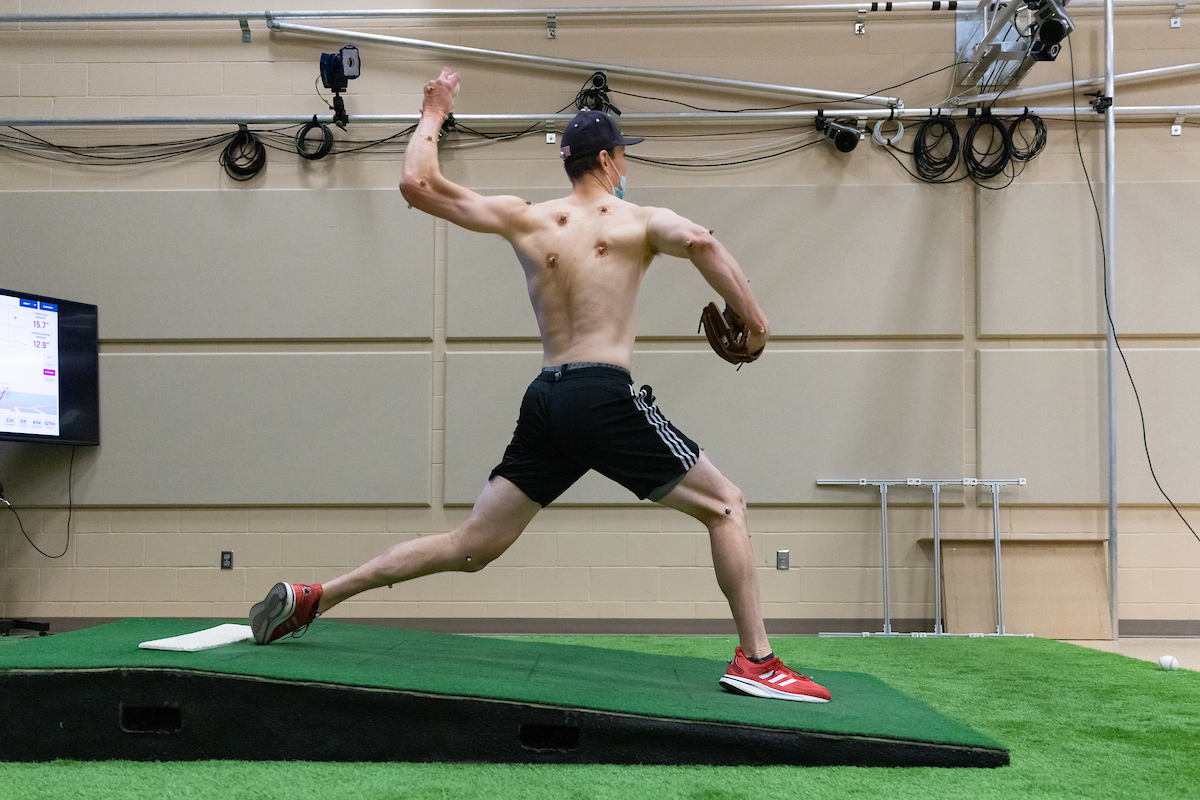 For Tomohiro "Tomo" Ide, healthcare and sport run in the family. Both Tomo and his brother played baseball from elementary through high school in Japan, and any injuries they sustained were treated by their dad, an acupuncturist.
"Whenever I got injured, such as on my shoulder and elbow, my father treated me, and helped me return to play," explained Tomo.
Due to a shoulder injury in college, Tomo's brother set aside his dream of playing professional baseball and instead sought a career in acupuncture and judo therapy, a manual treatment for musculoskeletal diseases. Through his brother's experiences, Tomo was inspired to pursue athletic training.
"Because of my brother, I realized I would like a career in which I could help prevent injuries rather than providing treatment after athletes get injured," said Tomo.
Tomo is a graduate student in the UNO Athletic Training (AT) program, housed in the School of Health and Kinesiology. He assists in the UNO Pitching Lab, one of the newest research labs in the expanding Biomechanics Research Building. In the UNO Pitching Lab, a team of movement experts offers detailed clinical and biomechanical analysis used to develop individualized training programs addressing the specific needs of each athlete, helping with increased performance and injury prevention.
Tomo helps with the clinical evaluation portion of the analysis, assessing athletes' elbow function, shoulder and lower extremities range of motion and flexibility, posture, and scapular motion.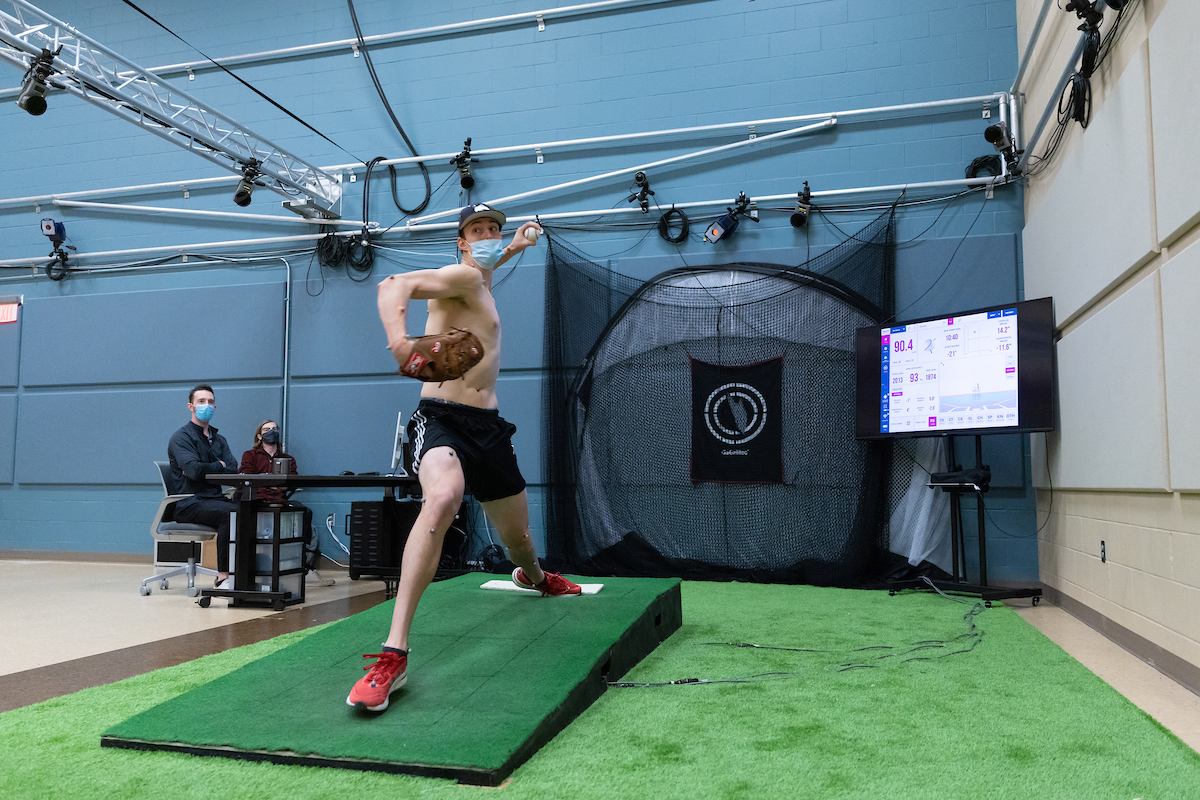 "I understood the characteristics of baseball because I played, but I didn't know what might predispose a player to injury, how we could prevent injuries, and how we can help baseball players be ready for games after injuries," said Tomo of his experiential learning experience.
"While I learned the fundamentals of athletic training in the AT program, the UNO Pitching Lab has allowed me to gain valuable experience of working directly with baseball players to learn more about their needs in-depth."
This fall, Tomo received a prestigious award: the Professional Baseball Athletic Trainers Society (PBATS) Dr. Clarence Livingood Scholarship, which supports graduate students who are pursuing athletic training as a career. This PBATS scholarship program is a memorial to Dr. Clarence Livingood, a long-time physician to the Detroit Tigers and tireless supporter of athletic trainers.
"Tomo has taken advantage of every opportunity during his time at UNO and has thrived in every sense of the word," explained Adam Rosen, PhD, ATC, Associate Professor of Athletic Training and Co-Director of the UNO Pitching Lab.
"He has excelled academically with a 4.0 GPA and clinically by amassing over 1800 clinical hours and 1100 patient contacts. Tomo also received two research grants to support his thesis, 'The relationship between elbow valgus stress and ulnar collateral ligament morphological characteristics in baseball pitchers,' all while working as a member of the UNO Pitching Lab team."
Upon graduation, Tomo plans to pursue an internship for a professional baseball team and then enter the PhD in Biomechanics and Kinesiology program at UNO. His career goal is to work as a certified athletic trainer for the Major League Baseball organization.
"As a parent, if Tomo was the athletic trainer for my son's team, I would have zero hesitation in Tomo's ability to provide medical care if he got injured," said Rosen. "I don't think there is a greater compliment or affirmation of Tomo's character, integrity, knowledge, and skills as a future healthcare professional."
---
Learn more about the UNO Pitching Lab: