Biomechanics Welcomes Innovative Prosthetics and Orthotics as On-Site Clinical Partner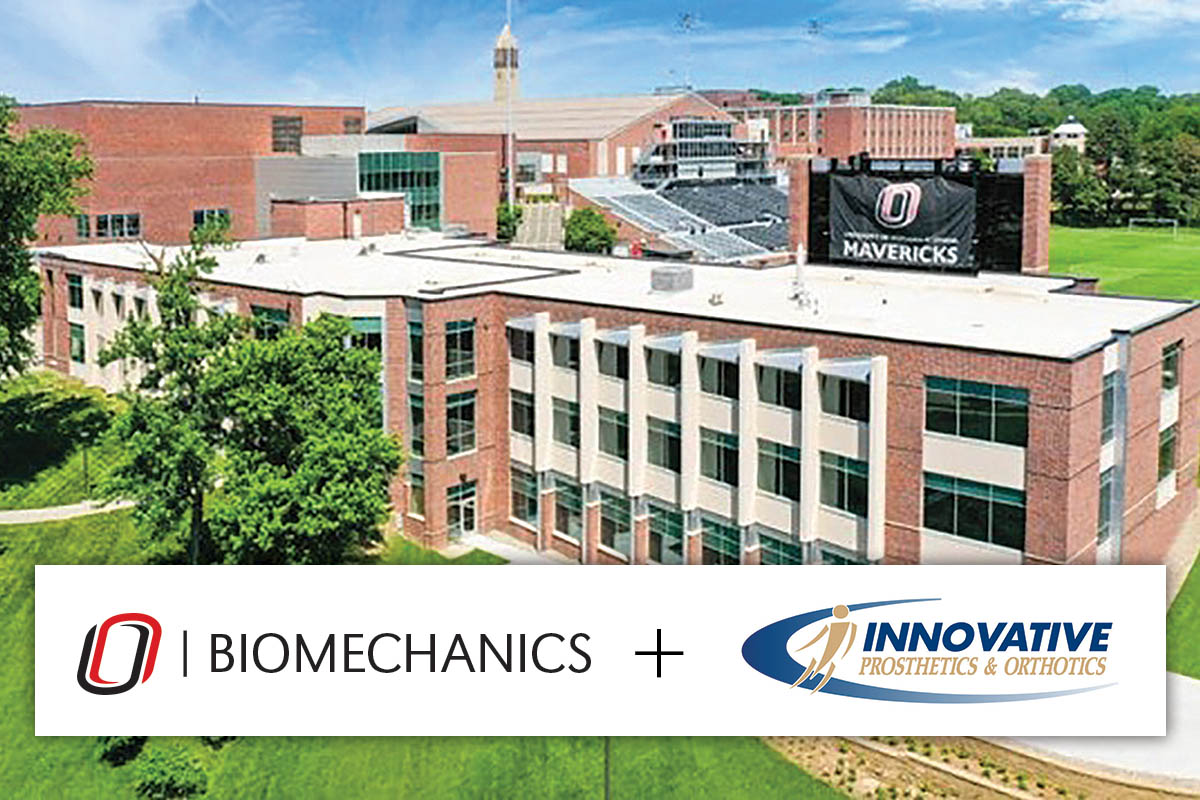 The Division of Biomechanics and Research Development announces a new on-site partnership with Innovative Prosthetics and Orthotics, the first tenant in the rapidly-growing Biomechanics Research Building at the University of Nebraska at Omaha (UNO).
Founded in 2006 by CEO and Board-Certified Prosthetist and Orthotist Rakesh Srivastava, Innovative Prosthetics and Orthotics specializes in providing clients a full range of prosthetic and orthotic services including custom devices and durable medical equipment. The Omaha clinic recently completed a move from 90th and Dodge Streets to their new location at the Biomechanics Research Building, joining Srivastava's clinics in Hastings, Grand Island, and Kearney.
This partnership will create a unique clinical concept for Nebraska and UNO.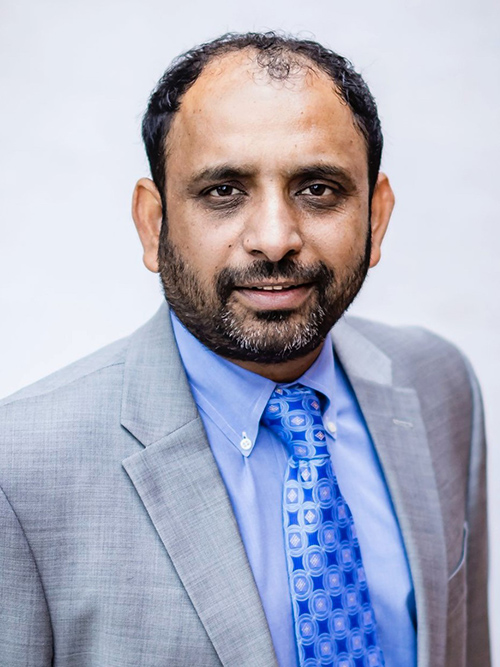 "Our state is one of the first few to pioneer something like this—where the clinical side of the prosthetics and orthotics, as well as the research, is under one roof," said Srivastava. "This will not only help the university and the business, but also the patient. Through research opportunities at UNO, patients will explore newer possibilities they did not previously have access to."
The on-site partnership will focus on:
Development and production of low-cost prosthetics and orthotics components.
Device assembly and custom fabrication.
Expanded research opportunities for patients.
Research and training opportunities for UNO students through hands-on experience and job shadowing, creating stronger career pathways to the field of prosthetics and orthotics.
In 2014, Srivastava joined the Cyborg Beast research team, headed by UNO Associate Professor of Biomechanics, Dr. Jorge Zuniga. The Cyborg Beast team develops visually appealing, easy-to-assemble, low-cost 3D printed prosthetic and orthotic devices for children with upper and lower limb differences.
Srivastava met Dr. Zuniga in his search for low-cost 3D-printed components shortly after opening his clinic at the Omaha location.
"Components for prosthetics and orthotics can get pretty pricey, and I wanted to see how they could be produced not so just a few people could afford them, but thousands and thousands worldwide could afford the technology," explained Srivastava.
"My first intention was to reach out to a company on the West coast. I called them and said, 'I'm from Nebraska, how do I get associated with 3D printing?' And they told me about an Omaha professor who was doing 3D research on upper extremity for kids. So that's how I got connected. I emailed Dr. Zuniga, and that's how our journey started."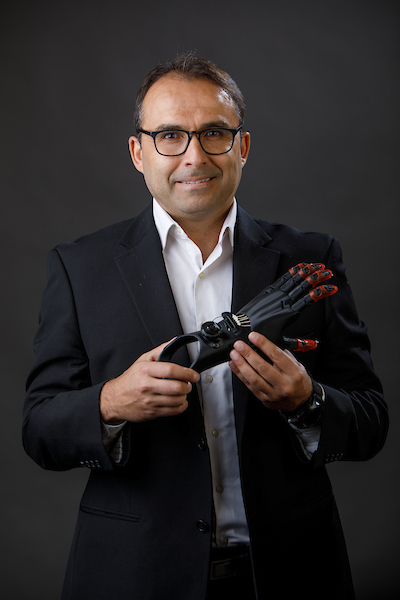 "I am extremely excited about this opportunity because now our research participants coming from all over the country will have access to professional prosthetic services," said Dr. Zuniga.
"This unique approach of having one of the top prosthetics clinics in the state working side-by-side with UNO researchers has already produced results. Under this partnership we submitted a grant proposal to the National Institutes of Health Small Business Technology Transfer and received excellent reviews. This potential federal funding will help our state to develop the next generation of affordable prosthesis and provide hands-on experience to our students."
Always at the forefront of innovation, UNO Biomechanics received the two largest federal research grants in university history, and constructed one of the first stand-alone buildings in the world dedicated to Biomechanics research. In 2019, completion of a privately-funded $11.6 million expansion of the Biomechanics Research Building more than doubled the size of the original building, bringing the facility to 57,000 square feet and adding critical space for research, machining, prototyping and education.
Bringing clinical partners and businesses into the Biomechanics Research Building is a vision of Biomechanics founder Dr. Nick Stergiou, and he is excited to see how this partnership will usher in a new era for researchers and students.
"It was a dream of mine for many years to have scientists working together with industry, to create a hub for Biomechanics innovation and science where scientific discovery can quickly get from the lab into the hands of the general public," explained Dr. Stergiou.
"I've seen it at institutions like MIT in Boston and EuroMov in France—institutions that are housing companies and launching start-ups, who are working side-by-side with researchers—and I thought, 'why not here in Nebraska? Why not Omaha?' The partnership with Innovative Prosthetics and Orthotics is a major accomplishment, and it is the beginning of many new possibilities for UNO."
---
BRB photo courtesy of Schemmer.
Contact Us
If you have a story idea, news tip or inquiry please contact us at: