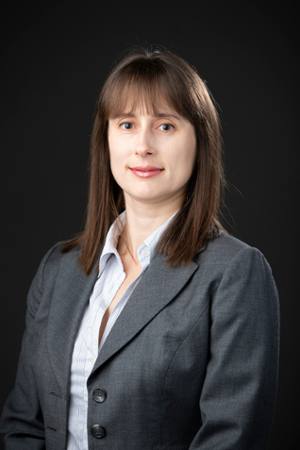 email:
office:
BRB  232
personal website:
note:
This profile is pulling in data from Digital Measures. Postings on personal websites or social media do not indicate that the individual is speaking on behalf of UNO.
General Information
Teaching Interests
Biostatistics, Mechanics of Biomaterials, Introduction to Cardiovascular Biomechanics
Research Interests
Dr. Desyatova's research is focused on understanding and predicting behaviors of human arteries and synthetic biomimetic materials used for repairs, and she achieves this through the synergistic integration of experimental and computational techniques. She is specifically interested in the characterization of aortic growth and remodeling in young trauma patients after thoracic endovascular aortic repair and investigation of long-term performance and durability of different aortic stent-grafts.
Awards and Honors
Ruth L. Kirschstein Postdoctoral Individual National Research Service Award, Scholarship/Research - 2015
Education
Ph D, University of Nebraska-Lincoln, Lincoln, NE, Mechanical Engineering and Applied Mechanics, 2012
BS, Saratov State Technical University, Saratov, Russia, Civil Engineering, 2005