Designer Martin Venezky: Across Disciplines & Between Processes
Martin Venezky, a nationally and internationally known graphic designer coming to campus October 13.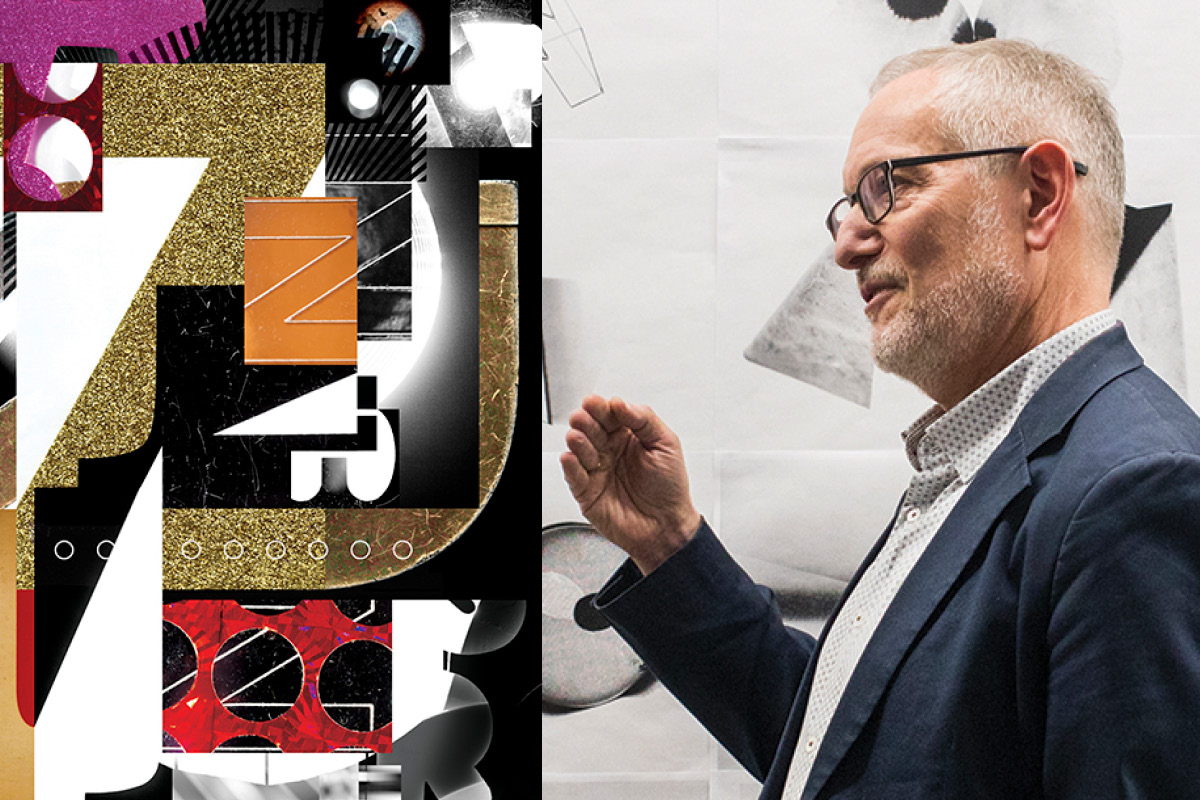 The College of Communication, Fine Arts and Media and the School of the Arts welcomes Martin Venezky, a nationally and internationally known designer, artist, and educator specializing in book design and typography. Martin currently based in San Francisco, will talk about his graphic and book design process, emphasizing the ways a practitioner can cross disciplines, in his case between graphic design, journalism, book arts and photography.
Martin will also discuss how his creative process connects his printed and photographic work with his daily life, and the simple sources he draws upon to generate ideas and finished projects.
Throughout his career, Venezky has maintained a deep and continued interest in photographic process, form generation, and abstraction. For the past several years, he has created extensive bodies of work in photography and photographic installation.
As a professor in graphic design at California College of Art, art director of Speak magazine, designer of many museum catalogs and Hollywood movie promotions as well as photo installation work for the headquarters of Adobe, Facebook and Delta Dental.
Venezky has an undergraduate degree from Dartmouth College and an MFA in Design from Cranbrook Academy of Art. He has taught at RISD and CalArts and, for almost thirty years, at California College of the Arts in San Francisco, where he is currently Professor in the Graduate Design Program.
In 2001 the San Francisco Museum of Modern Art honored Venezky with a solo exhibition, and, in 2005, his monograph, It Is Beautiful...Then Gone, was published by Princeton Architectural Press.
Among other honors, Venezky was invited into the esteemed Alliance Graphique Internationale (AGI), and San Francisco's Letterform Archive has recently acquired an extensive collection of is work, studies and process for their permanent collection.
Although a longtime resident of San Francisco, Venezky has recently relocated to Michigan to study towards an MFA in Photography at Cranbrook, thirty years after receiving his design degree from the same institution.
---
Thursday
October 13
6:30 to 7:30 P.M.
College of Public Affairs and Community Service, 132
---