Karen Weber and PRSSA Students Earn National Awards
The School of Communication's Public Relations Student Society of America (PRSSA) chapter earned seven national awards at the 2020 PRSA ICON International Conference.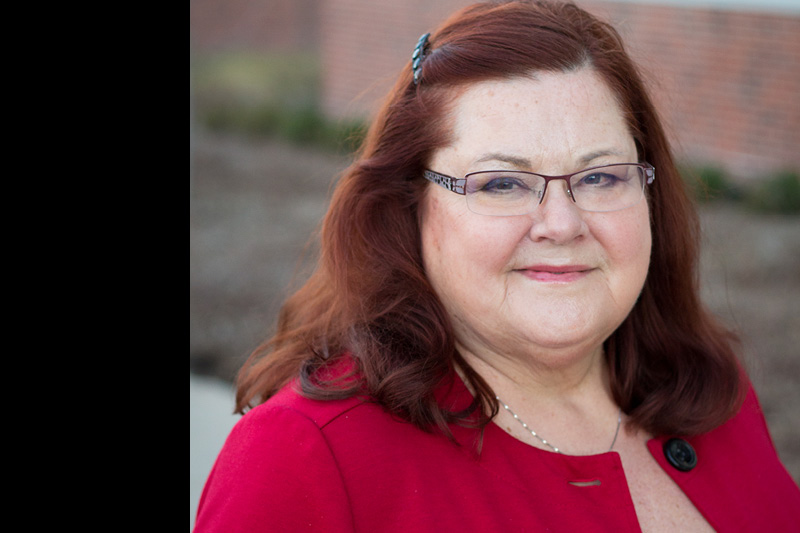 The Dr. F. H. Teahan Chapter Award for Outstanding Faculty Adviser is based on a Faculty Adviser's outstanding service to their PRSSA chapter through dedication and creative chapter guidance, effective student motivation and exceptional contributions to public relations education. It is a national, prestigious award - and Karen Weber has won it twice.
Her extensive resumé and responsibilities are complemented by her bright smile, positive attitude, and ability to motivate her students to achieve great things. These are just some of the reasons she was awarded her first National Faculty Adviser award in 2013. "I love teaching because I learn from my students every day," Weber says. "I also enjoy working with students-one-on-one in academic advising and mentoring. My work advising PRSSA and MaverickPR has proven especially gratifying, especially when I hear from alumni who tell me their experiences helped them build their careers."
She is a lifelong learner and voracious reader, always looking for ways to provide the best professional development experiences for her students. Weber regularly attends panels, workshops, and conferences to get new ideas to help her teaching - including the virtual ICON PRSA International Conference, where she won her second National Faculty Adviser Award.
"I'm thrilled and humbled by earning this award for the second time. This validates my passion for students and my efforts to help them meet their academic and professional goals." 
Weber offers some sage advice: "My advice to students is seek out experiences beyond the classroom. Join PRSSA, MavRadio and Ad Club; write for The Gateway. Connect with like-minded students and develop new friendships. Participate in service-learning where you can learn public relations by doing good work for others."
Karen Weber, M.A. became the faculty adviser for UNO's Public Relations Student Society of America (PRSSA) in 1999, and has taught at UNO since 1988. She currently coordinates the School of Communication Internship Experience, serves as both academic adviser and faculty adviser for UNO's student-run firm MaverickPR, and supervises more than 12 students in Advanced Communication Practicums and Applied Journalism. She also teaches Strategic Writing for PR and Advertising, as well as News Writing and Reporting this fall semester. 
The University of Nebraska at Omaha (UNO) Public Relations Student Society of America (PRSSA) earned seven national awards at the 2020 PRSA ICON International Conference Awards Ceremony.
The PRSSA Champions/Teahan National Award awards include Outstanding Community Service and Outstanding Faculty Adviser for Karen Weber, School of Communication lecturer.
UNO PRSSA also won first place in the National Organ Donor Awareness Competition "Let Life Bloom" Campaign and third place in the National Cystic Fibrosis Awareness Competition "Spill the Tea on Cystic Fibrosis." In addition, the chapter earned Star Chapter designation awarded to chapters that meet standards for professional development and community service.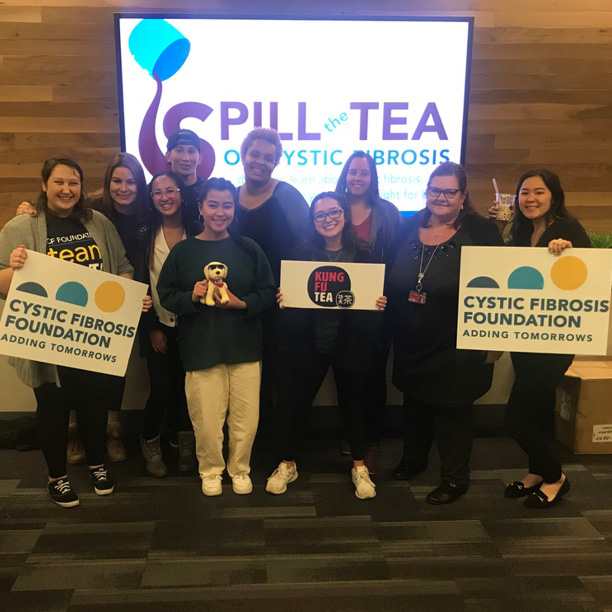 Okina Tran, the chapter's immediate past president and May 2020 graduate, earned a National Golden Key Award, the most prestigious honor a PRSSA member can receive for academic excellence and leadership. Senior Kylie Squires, chapter president received the John D. Graham Scholarship.
The chapter has earned at least one national PRSSA award for more than a decade including Outstanding Chapter in 2015 and 2012 and Outstanding Student Firm in 2019 and 2017. Weber previously earned Outstanding Faculty Adviser in 2013.
"Our chapter rocked out at the awards ceremony, and I am so incredibly honored to be part of this phenomenal team," Squires said. "We may be small, but we sure are mighty."
Twelve members attended the virtual ICON International Conference "Strategic Communications: Navigating a World Disrupted." Sessions included such topics as crisis communication, social media strategy, brand reputation management and media relations.
"The students did outstanding work this year especially in light of the pandemic that forced them to work mostly virtually," Weber said. "Thanks to all our faculty who support our students in their professional development and service."
For more information, contact Annaliese McCain, vice president of public relations, at amccain@unomaha.edu or 402.515.8364.
UNO PRSSA is a pre-professional organization affiliated with 344 national chapters of the Public Relations Student Society of America (PRSSA). Nationally recognized for its community and university service, UNO PRSSA has earned Outstanding Chapter in 2015, 2012, and 2009, Outstanding Student Firm in 2019 and 2017, and among over 20 other national awards since 2004.
Contact Us
If you have a story idea or inquiry please contact:
Randy Mattley, Communications Specialist, College of Communication, Fine Arts and Media
rgmattley@unomaha.edu • 402.554.3216