QWIT Festival Bringing Live Theatre Back Onstage
The Queer & Women's Inclusive Theatre Festival: Six different shows. One evening of theatre. Premiers Friday, October 23, at 7:30pm CST on the CFAM YouTube channel.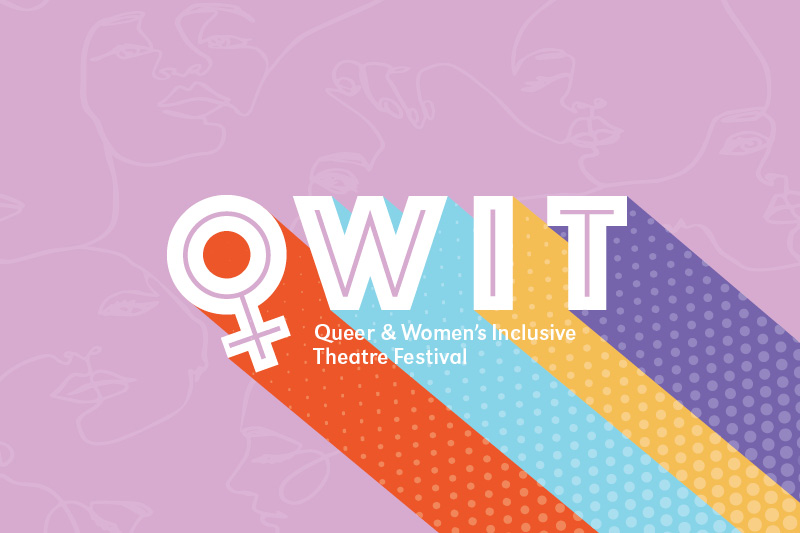 UNO Theatre presents QWIT a special presentation of six short plays that provide a platform for queer and women's voices which have historically gone unheard, to create a space for productive, compassionate, and progressive conversation, and to discover our commonalities in order inspire the collective human spirit.
The performances will debut during a special YouTube premier on Friday, October, 23 at 7:30 p.m.
The Shows:
"Cassandra" 
An adaption of the Greek myth about Cassandra, a prophet cursed by Apollo so that no one would ever believe her.
"Amazing Micro-Life"
A meta, campy play where the narrator discusses the finer points of gender fluidity.
"Faith Under the Skin"
This is a story about people who want to be loved in a world that makes it difficult for women to live in a sustainable and healthy way. It is about women's struggles with appearance, careers, and familial and romantic responsibilities in a judgemental society. Everyone is someone's beloved, and everybody wants to be someone's beloved, but desire and reality often do not match up.
"I Love Lezzie"
Come one, come all to the coming out ball! Esther and Chester have been hoping and praying for sixteen years that heterosexuality is not hereditary. So when, at long last, their daughter Missy lays her lesbianism on them, it is cause for immediate celebration. But Missy's feeling a bit queer about this whole Sapphic shindig. Will the guests have a gay old time? Or will Missy skip out on her coming out?
"Lesbians, KFC, and Ellen DeGeneres"
A lesbian teen struggles with how to come out to her parents, with the help of her free-spirited best friend A
"Rainy Thursday Afternoon in November"
A young actor from Nebraska travels to NYC for character research and finds himself more inspired than he imagined.
As Omaha's metropolitan university, UNO is committed to bringing enriching theatre to the community and providing all local artists (students and non-students alike) a platform for their own creative expression and development.

You can find information about all things theatre at arts.unomaha.edu
Contact Us
If you have a story idea or inquiry please contact:
Randy Mattley, Communications Specialist, College of Communication, Fine Arts and Media
rgmattley@unomaha.edu • 402.554.3216