Reading Series Continues with Lee Ann Roripaugh and Kiara Nicole Letcher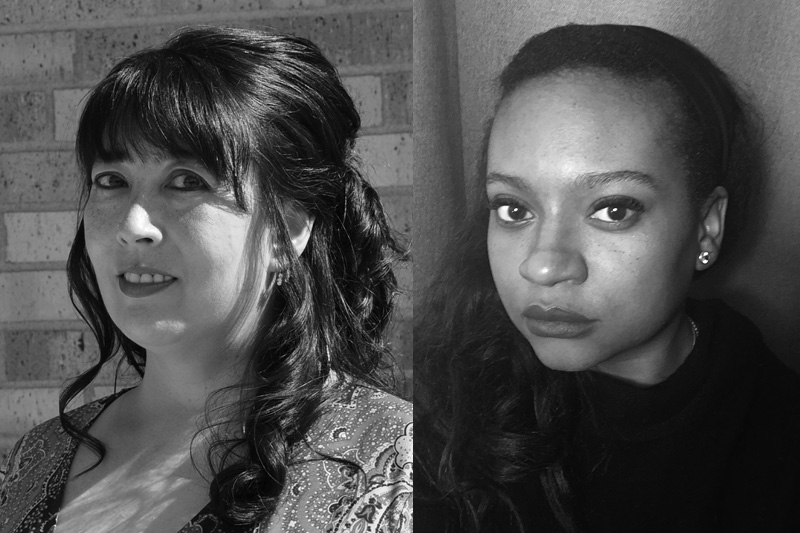 The Writer's Workshop Spring Reading Series continues Wednesday, Feburary 26 at 7:30pm in the Criss Library's Osborne Family Art Gallery with Lee Ann Roripaugh and Kiara Nicole Letcher.

Lee Ann Roripaugh's most recent book is tsunami vs. the fukushima 50 by Milkweed Editions, 2019. The current South Dakota State Poet Laureate, Roripaugh is a Professor of English at the University of South Dakota, where she serves as Director of Creative Writing and Editor-in-Chief of South Dakota Review.
Kiara Nicole Letcher is a poet who currently resides in Omaha, Nebraska. She received her MFA from The University of Nebraska at Omaha in 2014. Her chapbook Scream Queen was released October 2019 through The Orchard Street Press. She has also appeared in Green Mountains Review, Plainsongs Magazine, Stone Highway Review, New Bile, Pismire, Villainess Press and Quiet Diamonds.
---
Spring Reading Series
Lee Ann Roripaugh and Kiara Nicole Letcher
Wed Feb 26
7:30pm
Criss Library

---
The Arts Begin Here. See what else is going on in the School of the Arts at arts.unomaha.edu
---
NEXT UP:
Holly Pelesky and Rebecca Rotert
Wed Mar 18
7:30pm
Weber Art Gallery
Holly Pelesky holds an MFA from the University of Nebraska. She teaches poetry workshops through the Nebraska Writers Collective. A two-time Pushcart Prize nominee, her essays have appeared in Roanoke Review, The Nasiona and Jellyfish Review among other places. She recently released her first collection of poems, Quiver: A Sexploration.
Rebecca Rotert received her MA from Hollins College in Virginia where she was the recipient of the Academy of American Poets prize. Her work has appeared in Santa Clara Review, America Magazine, and the New York Times. The essay, Proteus on the Vasa, was nominated for a Pushcart Prize. Her novel, Last Night at the Blue Angel, received the Friends of American Writers Award, the Nebraska Book Award and was shortlisted for the Dublin International Literary Award.
Contact Us
If you have a story idea or inquiry please contact:
Randy Mattley, Communications Specialist, College of Communication, Fine Arts and Media
rgmattley@unomaha.edu • 402.554.3216