Chancellor Gold to host monthly forum
The 2020 Marion Marsh Brown Writers Lecture Series author to be announced.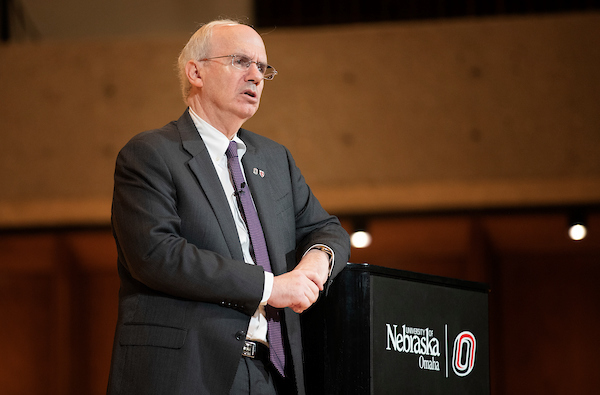 Chancellor Jeffrey P. Gold will host Michael Hilt, Dean of the College of Communication, Fine Arts and Media on Wednesday, November 20 during monthly forum. 
Students, faculty, staff and the general public are invited to attend to hear campus news and updates.
The event begins at 10:30 a.m. at the Thompson Alumni Center.
The highlight of the forum will be the annoucement of the next author to be featured at the Marion Marsh Brown Writers Lecture Series. The lecture series is celebrating it's fifth season in April, 2020.
Chancellor Gold will be taking questions in person and online. To submit questions during the forum, email them to contact@unomaha.edu
Contact Us
If you have a story idea or inquiry please contact:
Randy Mattley, Communications Specialist, College of Communication, Fine Arts and Media
rgmattley@unomaha.edu • 402.554.3216