Fountain Named After Del Weber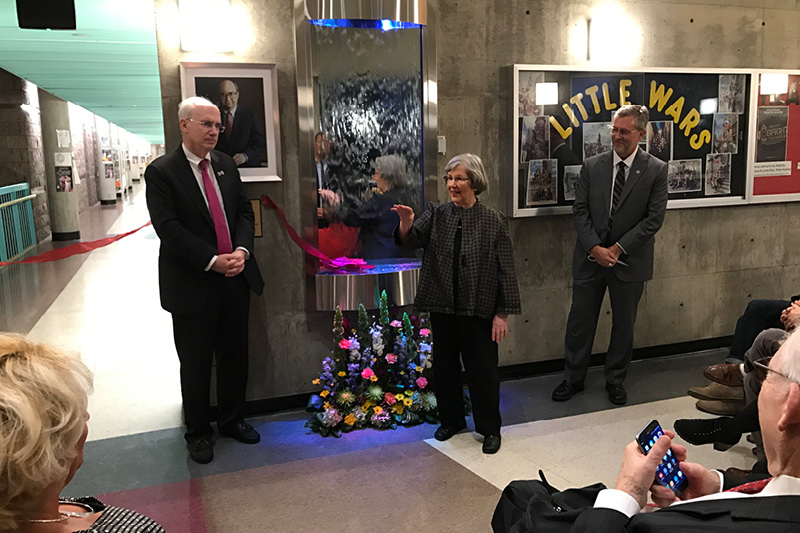 Former Chancellor Emeritus Del Weber, who served as Chancellor for UNO from 1977 to 1997 is remembered with a memorial fountain inside the south lobby of the Weber Fine Arts, the building named after he and his wife Lou Ann Weber.
"Del Weber's impact on the community - and especially this University - is unmatched. While today's students may not have had the opportunity to know him, we hope this fountain serves as a constant reminder of his commitment to this institution - the faculty, staff and especially the students." Michael L. Hilt, Ph.D. Dean, College of Communication, Fine Arts and Media.
During his 20 years of leadership, Del Weber directed numerous projects across campus such as the Durham Science Center, Weber Fine Arts Building (named for Del and his wife Lou Ann) the Thompson Alumni Center, Child Care Center, University Village and the West Parking Garage.
Contact Us
If you have a story idea or inquiry please contact:
Randy Mattley, Communications Specialist, College of Communication, Fine Arts and Media
rgmattley@unomaha.edu • 402.554.3216